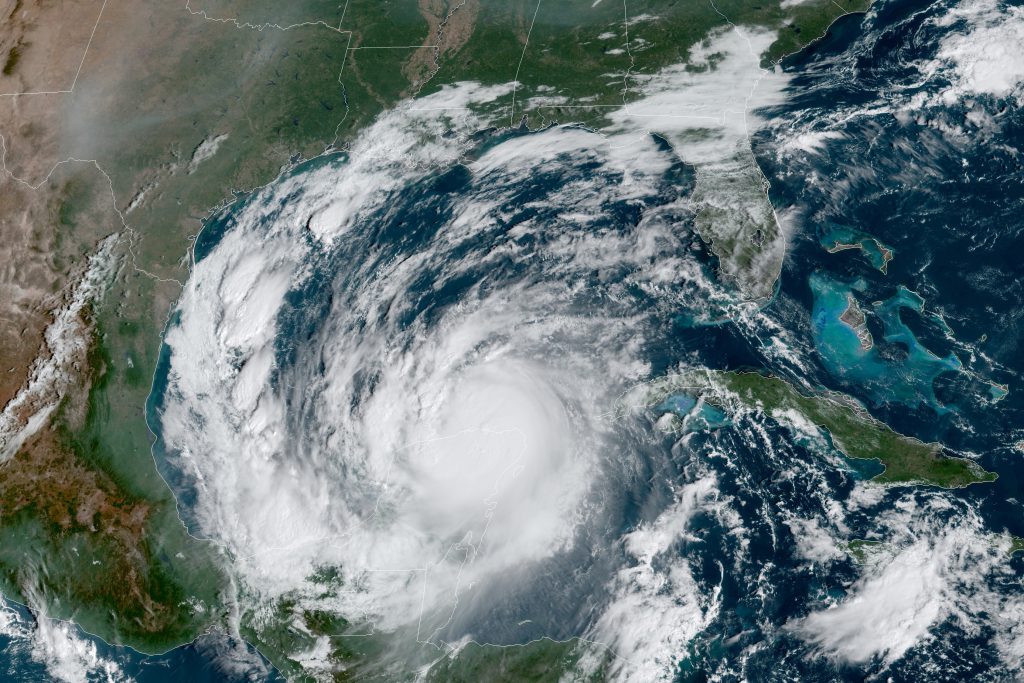 As Hurricane Delta approaches the Gulf Coast, the Southeast is again preparing for another possible hard hit this season.
The Billy Graham Rapid Response Team (RRT), a network of crisis-trained chaplains that offers emotional and spiritual care amid disaster, is closely monitoring the situation.
Earlier this week, Delta grew from a tropical depression to a Category 4 hurricane—the fastest storm wind speed increase in 2020—in less than 24 hours. While the storm dropped down to a Category 2 with 110 mph winds as it pummeled Mexico's Yucatan Peninsula on Tuesday, it is expected to again become a major hurricane as it crosses the Gulf of Mexico's warm waters.
The National Hurricane Center is predicting Delta will bring hurricane-force winds to Louisiana on Friday, potentially affecting those still recovering from hurricanes Laura and Sally.
The Rapid Response Team has three active deployment sites in Louisiana and one in Foley, Alabama, which all appear to be in the storm's path. As they partner with Samaritan's Purse, a ministry that's helping homeowners with storm cleanup, they're making preparations to secure supplies and equipment for Delta so they can continue those deployments in the days ahead.
"So many families in Louisiana are still reeling from Hurricane Laura, whose 150 mph winds and torrential downpours did significant damage to homes and businesses," Franklin Graham, president of the Billy Graham Evangelistic Association and Samaritan's Purse, shared on Facebook. "Those hard hit by Laura continue to need our prayers."
Over 6,100 prayers have been lifted up by Billy Graham chaplains in Louisiana and Alabama over the past two months—but more are still needed.
"Our hearts go out to the precious people in the Gulf—still recovering from Hurricane Laura—as they wrestle with the anxiety of another major impending storm," said RRT's assistant director Josh Holland.
As grocery stores are already being cleaned out and people are hunkering down or evacuating, please remember them in your thoughts and prayers.
"Let's pray for all those in the path of Hurricane Delta," Graham said.