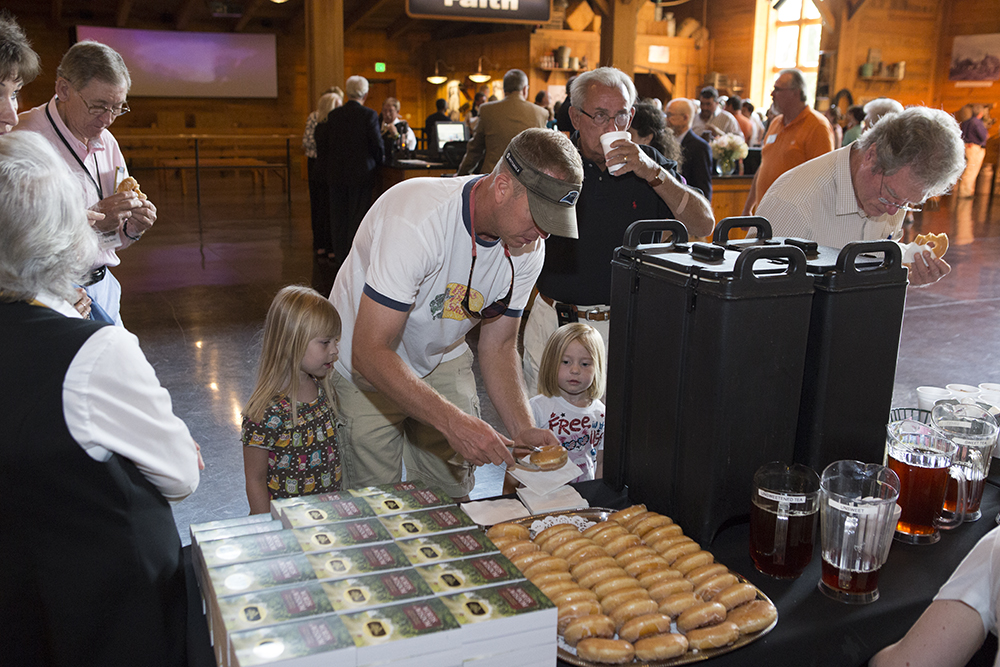 "The greatest tribute a boy can give to his father is to say, 'When I grow up, I want to be just like my dad.' It is a convicting responsibility for us fathers and grandfathers." —Billy Graham
In honor of fathers everywhere, The Billy Graham Library is hosting its fourth annual event called Doughnuts With Dad.
On June 17 from 9:30 a.m. to 11:30 a.m., dads and father figures of all ages, along with their families, are invited to a special day of appreciation for all their hard work to enjoy complimentary doughnuts and beverages at the Library.
Duck Donuts, a North Carolina-based doughnut company, will be served this year.
Families are also invited to take the Journey of Faith tour, eat at the Graham Brothers Dairy Bar, shop at Ruth's Attic Bookstore, walk through the Graham Family Homeplace, enjoy the Memorial Prayer Garden and more.
All fathers will receive a special gift while supplies last. No registration is required for this event and admission is free for all.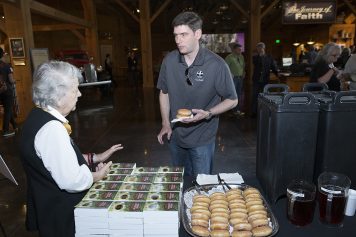 Members of the Graham family have made appearances at this event in the past. In 2014, Will Graham enjoyed  doughnuts with his family at the first ever Doughnuts with Dad event.
Tom Phillips, Executive Director of the Billy Graham Library says this event is an opportunity for dads to use the Library as a tool to show others how much Jesus loves them.
"Doughnuts with Dad is a very special Saturday for dads of all ages to bring their children and others with them to the Billy Graham Library to celebrate salvation through our Lord and Savior Jesus Christ with others," Phillips said.