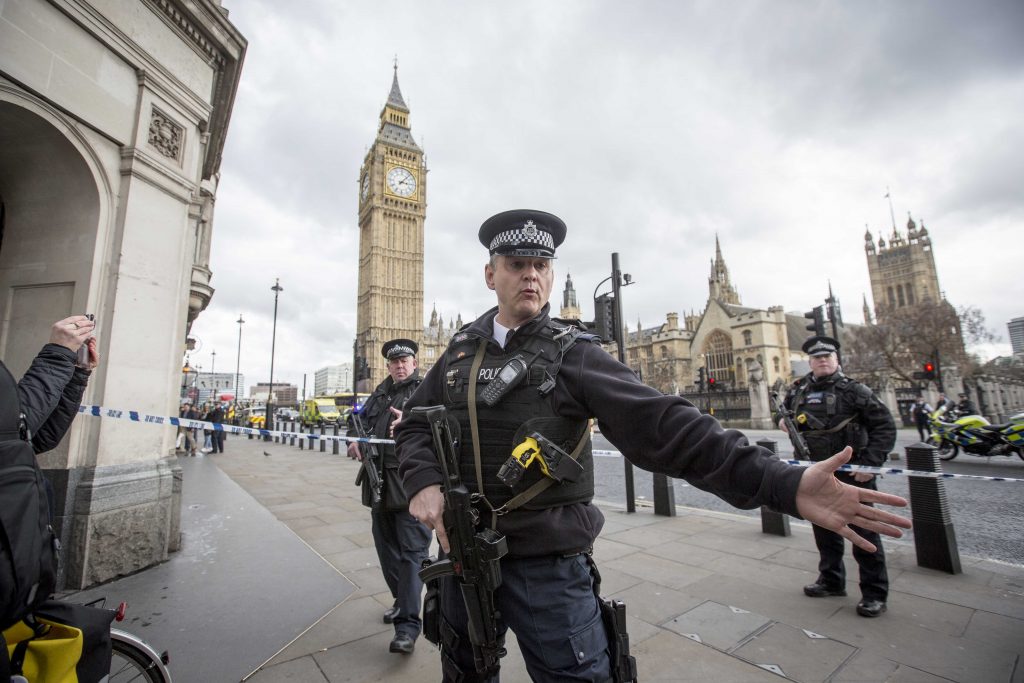 Paris, Brussels, Nice, Munich, Berlin—and now London.
The March 22 deadly attack at the Houses of Parliament marks the sixth time in 16 months that the Billy Graham Rapid Response Team has sent chaplains to a European city following an act of terrorism.
"Please pray for those wounded and for the families of those killed in the attack outside the UK Parliament today," Franklin Graham tweeted that afternoon before announcing that chaplains would be ministering in London.
A small team from the UK, led by a chaplain who responded to the Brussels terror attack exactly one year ago, traveled to London, while members of the Billy Graham Evangelistic Association's UK office contacted local churches to determine the best way to serve those who are suffering.
"We've already identified chaplains who are available to provide emotional and spiritual care," said Jack Munday, international director of the Billy Graham Rapid Response Team. "A traumatic incident like this causes a lack of trust and confidence to feel safe, regardless of where you are. It certainly disrupts your life and your sense of safety."
In addition to responding to the terror attacks that have happened in Europe over the last year-and-a-half, crisis-trained Rapid Response Team chaplains have also ministered to people in the aftermath of the San Bernardino, California, attack (2015) and the Orlando nightclub shooting (2016). Earlier this year, chaplains with BGEA Canada responded in the wake of a deadly shooting at a mosque, which shook Quebec City to its core.
"Our experience in responding to terrorist attacks is that you have the grief of loss," Munday said, "but you have on top of the grief a layer of fear that can be, in some cases, paralyzing."
While social media is flooded with #PrayForLondon and declarations like, "We Are Not Afraid," the chaplains know it can be difficult to fight fear in the aftermath of such a horrendous act, especially when it's committed in a place that seemed to be safe.
"Our experience after responding to Paris, Munich, Brussels, Nice, Berlin, San Bernardino, Orlando—we find that the only hope and peace that's available is through Christ, the One who brings comfort in the midst of chaos," Munday said.
The chaplains, who have experienced the peace of Christ in their own lives, can't help but carry that peace with them as they minister to people they encounter and pray with those who are willing.
At the top of their prayer list were the first responders, the injured and those who lost a loved one in the attack. And, as the Holy Spirit led, chaplains prayed for Londoners, tourists and others they encountered who were reeling from the tragedy.
When asked what the chaplains offer to those who are battling grief and fear, Munday responded: "The assurance that God loves them and that they can rest in a relationship with Christ."
"I think we have to resist fear," he added. "Fear is the goal of terrorism. To live in a free society, we have to trust in those who have authority over us but also in the Lord, that He will … provide a sense of confidence and hope in the midst of despair.
"We need to resist fear and trust in God."