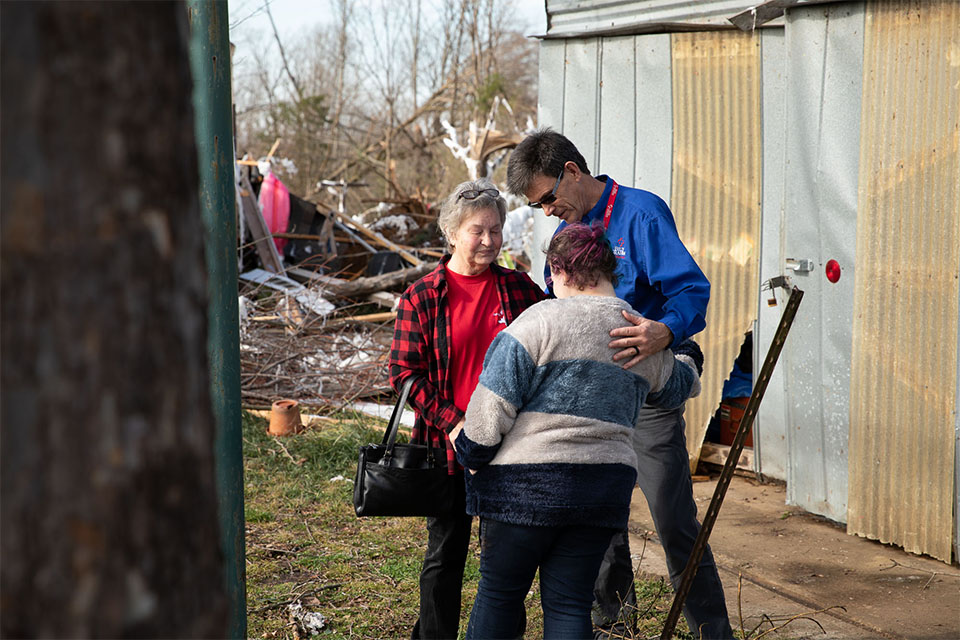 It was sometime in the early morning hours last Saturday when Sue woke up suddenly. The wind had knocked something off her nightstand.
But the longtime Olive Branch, Mississippi, resident didn't panic.
She sensed something was brewing outside. Her house lost power as she sought shelter in an interior room of her mobile home. And she held on while the 100-plus-mph winds howled.
Sue shared her story of survival recently with Charlie Clark, a crisis-trained chaplain with the Billy Graham Rapid Response Team. Chaplains deployed Sunday to Mississippi's DeSoto County in the wake of tornadoes that left a tremendous path of wreckage behind.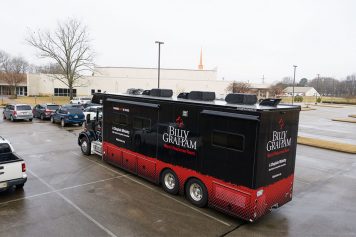 The National Weather Service confirmed two tornadoes ripped through the Mid South. An EF-1 was recorded in Tate County, and an EF-2 hit its northern neighbor DeSoto County. Sue's land, which has been in the family since her own grandparents—maybe even before—unfortunately was right in the path of the 120-mph twister.
Evidence was everywhere as Sue and Charlie talked. Her roof was gone. Insulation littered the landscape. Debris and uprooted trees were scattered throughout the area.
But her hope wasn't diminished. In fact, she said it was strengthened. She told Charlie how she felt God had talked to her in the midst of it all, reminding her of all she did have—her health and especially her family. Originally her grandchildren were going to stay Friday night with her. What a blessing, she said, that plans had changed.
Sue wanted a time of prayer. Her adult granddaughter, who had been standing nearby listening, happily joined the circle.
"We prayed for her safety, her provision for the next time and for favor with insurance and cleanup," Charlie said. "She had tears running down her cheek after we prayed. She said she would never forget the ones that had come to help her."
Please keep DeSoto County residents, first responders and all affected by this natural disaster in your prayers.