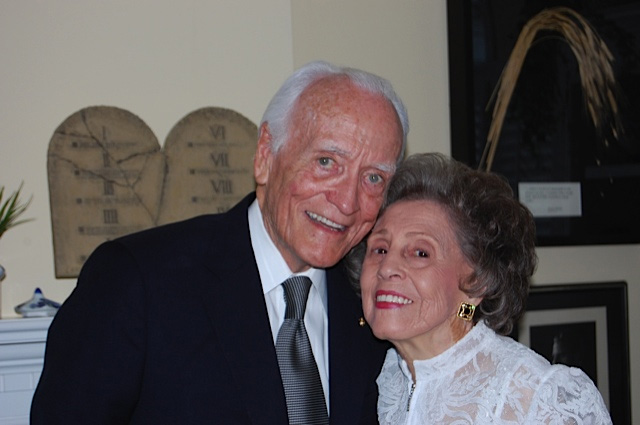 Editor's note: This article was originally published in March 2014. Mr. and Mrs. Holley have since gone to be with the Lord.
It's not often Henry and Bettie Holley are seen apart from one another. After 65 years of marriage, the pair still walk hand in hand, grinning like newlyweds.
Henry calls his wife "Miss America," while Bettie is convinced her husband "has proven to be the greatest man God ever created."
"I love him with everlasting love, and it gets better every day… if it could," Bettie said, adding that she's probably "about reached the top of the ladder" of possible love for someone else.
An encounter with the Holleys is nothing short of heartwarming, but more than anything, their union exemplifies the beauty of a God-centered marriage.
"We took our vows as sacred and holy commitments. It was a covenant with God and with one another," Henry said.
Keep Your Word
The Holleys met on a blind date in 1948 at the suggestion of their friends.
"Bettie agreed but then coming toward the weekend, Bettie got cold feet!" Henry recalled.
Concerned about the idea of going on a date with a Marine she'd never met, Bettie told her mother she planned to cancel.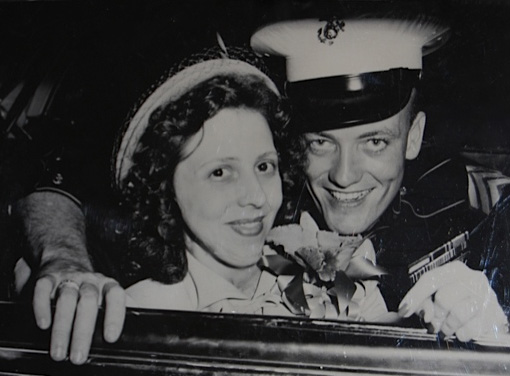 "I said, 'I'm not going on this date tonight,' [and] she said, 'Young lady, you gave your word to your friend that you would go. You must keep your word to your friend,' " Bettie shared.
That lesson of commitment has driven their union ever since.
"We fell in love and eventually got married, and that was all because of the integrity of her mother insisting that she keep the word that she gave," Henry said. "Our word is so important."
"When I make a commitment, it's forever and forever and forever," he continued. "And when you get through saying forever, start all over again because it never ends."
Walk Together with God
While in the United States Marine Corp, Henry was part of The Navigators, a ministry that worked closely with Billy Graham to connect with those who made commitments to Christ at Crusades.
Henry was asked to help with counseling and follow-up for the Washington, D.C., Crusade in 1960, which he did. Ten days after retiring from the military in 1966, Henry was on a plane to prepare for the 1967 Billy Graham Crusade in Tokyo.
Now serving as the senior advisor of China ministries at the Billy Graham Evangelistic Association, Henry organized every Billy Graham Crusade in Asia until 1994—all with his wife by his side.
"We're always together. We pray together, thank God together. It's such a large part of our marriage," Bettie said.
"Everything we do, we walk together with God," Henry added.
The Holleys would sometimes spend several months in another country for BGEA. While Henry planned and worked with local church leaders, Bettie took care of arrangements in the team office like budgeting, reserving hotels and assigning interpreters.
When it came time to plan the 1973 Crusade in Seoul, Korea, the Holleys spent 13 months in the city. Henry served as Crusade director.
"The two of us helped prepare the greatest Crusade that Billy ever had," Henry said.
More than 3.2 million people attended the event, including 1.1 million on the final day, June 3, 1973.
Keep Short Accounts
With more than six decades of marriage behind them, the Holleys have had their ups and downs, but as Henry noted, "We always found solutions."
His advice for a happy marriage? Learn these 12 words:
I was wrong.
I am sorry.
Please forgive me.
I love you.
"One of the key words is respect; respect for one another and individual opinions that you may have," he explained. "Coming from the same baseline—and that's God—you need to respect the God living in each other as you discuss your problems."
Bettie added that it's important to "keep short accounts," not allowing small issues to fester.
"That means you don't get things (problems) in your mind without getting them out," she said. "You're honest, you love each other, you show it and listen."
After 65 years, three children, four grandchildren, three great-grandchildren and one great-great granddaughter, the Holleys have no plans to do anything other than love one another and continue moving forward together.
"Commitment is forever. There are no exceptions," Henry said. "When I married Bettie, I made three commitments: to provide, to protect and to love her forever."
And forever. And forever. And forever.