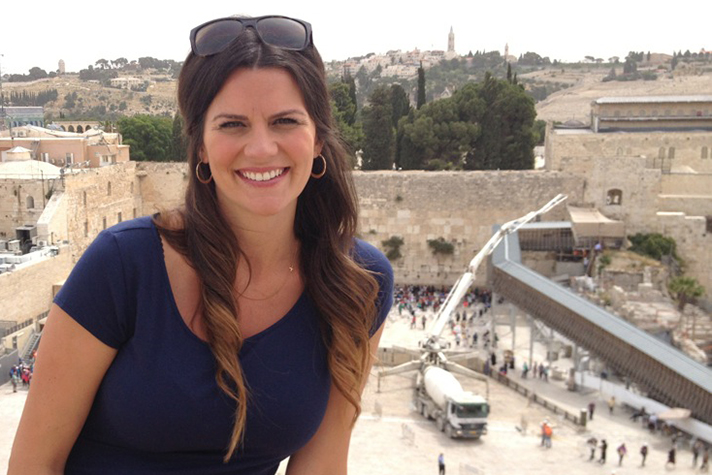 Let everything that has breath praise the Lord! —Psalm 150:6
Have you ever noticed how easy it is to praise God when things are going our way? Worship happens effortlessly as we thank God for blessings too obvious to miss.
But worshiping when life is painful, uncertain or just monotonous? That can be a real challenge.
"I think in hard circumstances, it's hard to get on our knees and praise God and just look at the blessings that have been given to us," Cissie Graham Lynch said, talking about the upcoming Women's Spring Luncheon at The Cove in Asheville, North Carolina. She'll be giving a message at the March 29 event on living a worshipful life.
"Each of us has something we're battling," she said. "But Scripture says we are to give praise to Him in all circumstances."
Cissie is well aware of the many reasons she has to praise God in good times and bad. The granddaughter of Billy Graham and daughter of Franklin Graham has a loving husband, a beautiful little girl and a relationship with Jesus that moves her to be an advocate for hurting people around the world.
At the beginning of March, Cissie Graham Lynch left for a three-week trip to Southeast Asia with Samaritan's Purse to work on programs that help women and children in an impoverished part of the world. As she's traveled from Asia to Africa to the Middle East—oftentimes with her father—Lynch has been continually reminded that she has a thousand reasons to thank God.
"We each have something to be thankful for, even if it's the roof over our heads or the meal we're eating that day," she said. "The safety we have, the freedom we have, as of now, in our country to worship."
Like each of us, though, Cissie Graham Lynch has faced disappointment and heartache.
Most recently, her husband, Corey, suffered an injury that could mean the end of his 7-year NFL career.
"We are so blessed by what God has given us," Lynch said. "That's what I mean by praising Him. But no matter what, it's hard to see your husband hurt. It's hard to see your husband lose his job."
The result has been an uncertain season of transition, but one that has presented ample opportunities to worship God along the way.
Later this month at the Billy Graham Training Center at The Cove, Cissie hopes to share what she's learned about living a worshipful life.
"I just want to encourage women that God calls us to sing praises to Him in all circumstances," she said. "When we do that, it draws us closer to Him. And when we're closer to Him we have more peace in our hearts and we're able to weather the storm, because we know Jesus is in our boat."
The Women's Spring Luncheon is open to women ages 15 and up. Lynch hopes to see a cross-section of the community.
"This is for women of all ages, and women in all chapters of their life," she said. "We know with life comes challenges, comes hardships, comes storms.
"The older women are to counsel the younger women, and so I think it'll be a great time for women to get together and to fellowship and encourage one another, because we're all in the journey of life together."