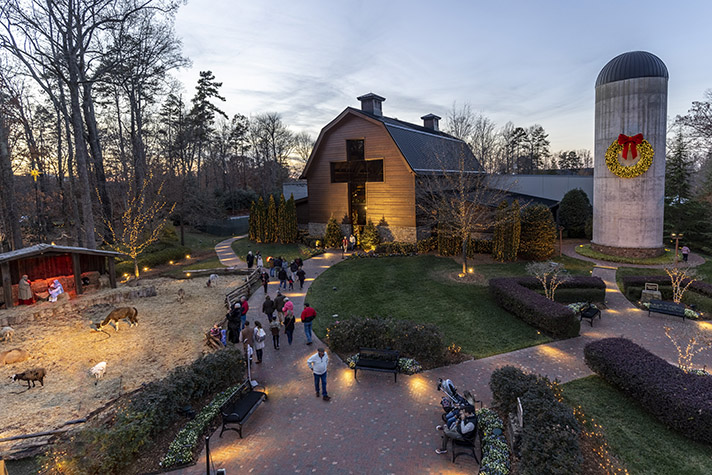 The Billy Graham Library in Charlotte, North Carolina is celebrating the birth of Jesus Christ during its annual Christmas at the Library. The popular event runs through Dec. 23 and includes a live nativity, carolers, horse-drawn carriage rides, and children's storytime.
The Library reopened after months of work to create an all-new experience throughout The Journey of Faith tour, which recounts the story of how God used Billy Graham to communicate the Gospel to approximately 215 million people worldwide. The tour is free and a great way to share the Gospel with friends and family this holiday season.
What You Need to Know
Now–Dec. 23
The Billy Graham Library opens at 9:30 a.m. and is closed on Sundays. Admission and parking are free.
Christmas activities are Monday through Thursday, 5 p.m.–9 p.m.; and Friday and Saturday, 5 p.m.–10 p.m. Reservations are required.
Carriage rides: $11 for adults; $5 for children under 12.
Pet the animals in the live nativity from 11 a.m.–1 p.m. Monday through Saturday.
You can also reserve your spot for Christmas dinner, held at the Billy Graham Evangelistic Association's headquarters behind the Library.
"We can't wait to welcome back individuals, churches, and tour groups," said David Bruce, executive vice president of the Billy Graham Library and the newly opened Billy Graham Archive and Research Center.
This is the first opportunity for visitors to take the updated Journey of Faith tour. A special new exhibit chronicling Billy Graham's "final journey" features events surrounding the evangelist's funeral in 2018. "The real and lasting focus of this special display is on a believer's eternal life in Jesus Christ," said Bruce.
The tour also offers a glimpse into Billy and Ruth Bell Graham's home life in the North Carolina mountains. "You'll step right into a replica of the Grahams' living room," Bruce explained. "It's a reflection of the heart of Ruth Graham, who projected such a genuine heart for Jesus."
While visiting the property, guests can walk through the family homeplace where the evangelist grew up, browse Ruth's Attic bookstore, and visit the gravesites of Billy and Ruth Graham in the Memorial Prayer Garden.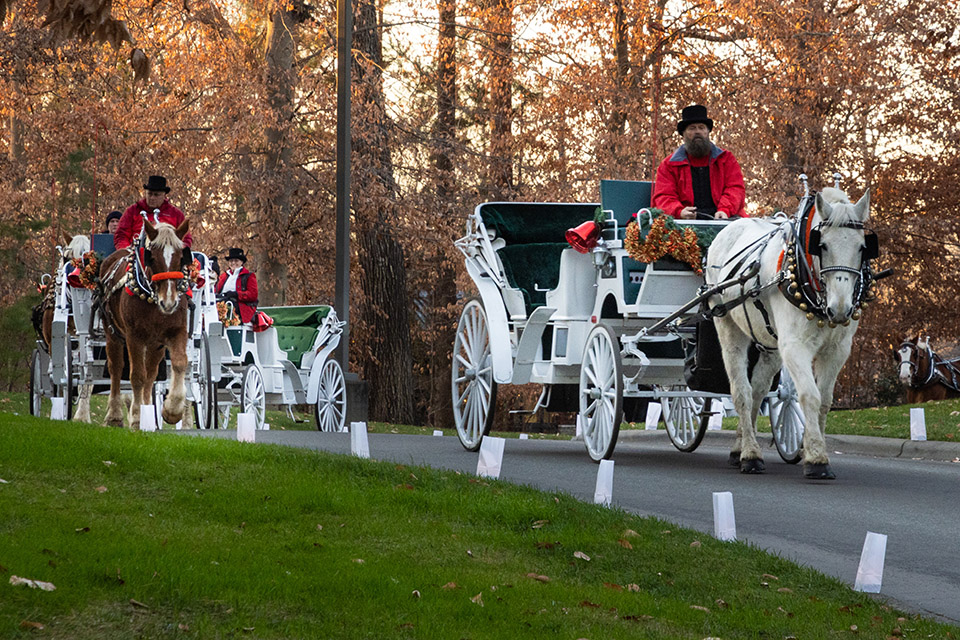 >>Learn more about the Billy Graham Archive and Research Center, just a half-mile from the Library. The 30,000-square-foot facility welcomes researchers, pastors, students, and anyone else wanting to study time-tested principles of evangelism as they follow God's call on their lives.