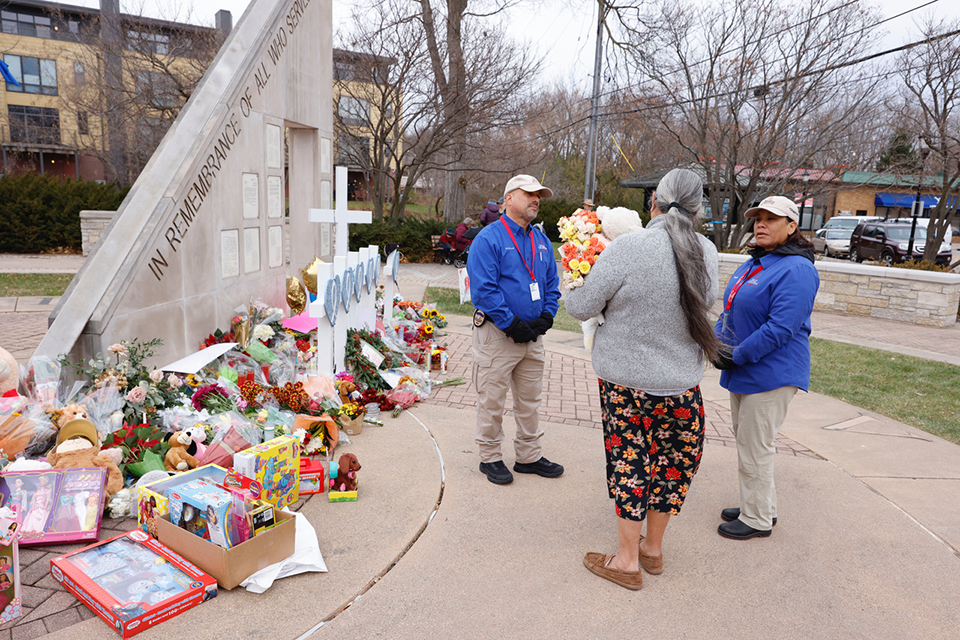 On Sunday afternoon, a peaceful parade in the small city of Waukesha, Wisconsin, turned into crime scene when a SUV plowed through the crowd. Six died and more than 60 others were injured.
Monday night, crisis-trained chaplains with the Billy Graham Rapid Response Team (BG-RRT) attended a prayer vigil in the Milwaukee suburb. They'll stay in the community in the coming days to offer emotional and spiritual support.
"The Christmas season is supposed to be a time of joy as we remember the birth of Jesus, and the fact that this Christmas parade turned into such a devastating incident is heartbreaking," said Josh Holland, assistant director of the Rapid Response Team.
"We are praying for all of those families who have been impacted by this senseless and tragic event. Our crisis-trained chaplains will be there to listen, pray and share the love and peace that can only be found in Jesus Christ to those who are hurting."
In addition to this deployment, Billy Graham chaplains are also offering Christ's hope in hurricane-battered Louisiana and flooded Washington.
Join us in praying for the injured and for this shocked community.