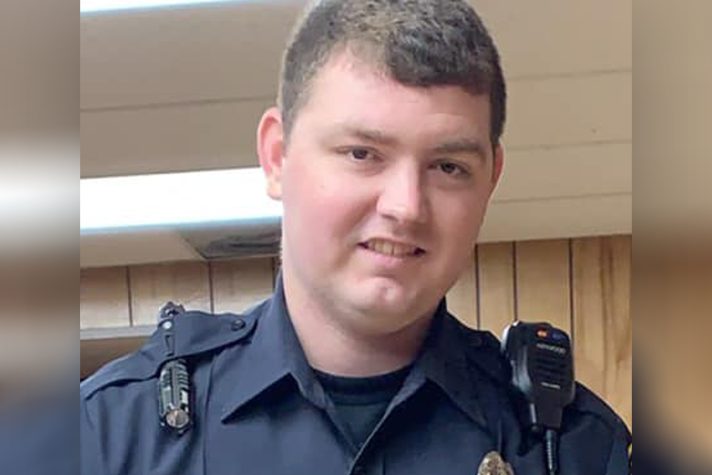 On November 13, Virginia police officer Michael Chandler was shot and killed while performing a wellness check. It was his 29th birthday.
"Please keep [Chandler's] family in your prayers tonight, as this should have been a day to celebrate his 29th birthday—not a day to mourn his passing," said Chief Stephen Hamm of the Big Stone Gap Police Department, where the officer worked.
To offer emotional and spiritual support to Chandler's family, fellow officers and community members, the Billy Graham Rapid Response Team deployed to the town in the southwest corner of Virginia. The Mobile Ministry Center, a vehicle that includes a small conference room, was in the area to serve as a safe haven for conversations.
"The Billy Graham Rapid Response Team is heartbroken to hear of another law enforcement officer who was killed in the line of duty," said Jack Munday, international director of the Rapid Response Team.
Many of the crisis-trained chaplains on the deployment had law enforcement backgrounds. They were available to talk, pray or just listen to officers as they grieved this significant loss within their department.
Community members noticed the chaplains around town, with some posting their thanks on social media.
"This is amazing. What a wonderful presence to have for the families and law enforcement." —Kelly F.

"Passed them on the road. What a blessing!" —Adrienne W.

"We are thankful [the chaplains] are here to stand with our people to minister and share God's love and peace. … I never imagined they would be needed in our small town for this reason." —Nancy R.

"So grateful this group has come to minister to our community." —Ruth Ann P.
Please join us in praying for this grieving community.