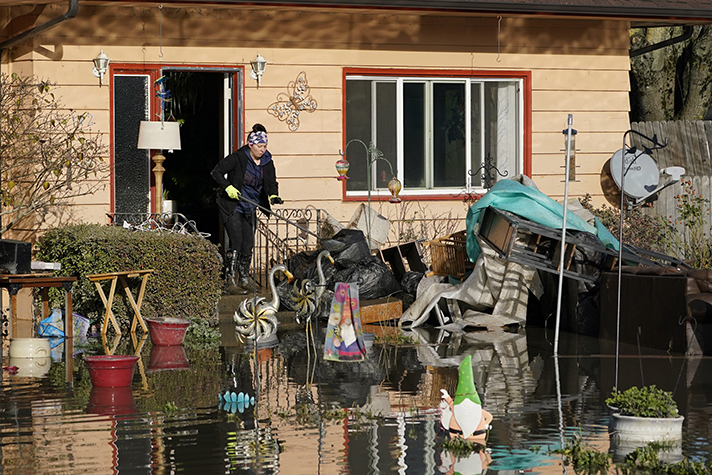 The Billy Graham Rapid Response Team (BG-RRT) is ministering alongside Samaritan's Purse to Whatcom County, Washington, where more than 550 homes were damaged in a massive flood. One father of four died after exiting his vehicle and clinging to a tree when he was swept away by fast-moving floodwaters.
"As we see the devastation caused by this historic flooding, our hearts are broken for those who have had great loss," said Josh Holland, BG-RRT's assistant director.
"Our crisis-trained chaplains will be there in the midst of this tragedy to provide emotional and spiritual care, and to share the love of Jesus as the area grieves and begins the recovery process."
Heading up this deployment is chaplain coordinator Wil Rosado, who lives within the region that experienced three days of torrential rainfall, causing the Nooksack River to pour over its banks at a height not seen in over a generation.
Rosado is leading a team of six chaplains, who are offering a listening ear and comfort to overwhelmed locals who are now facing a very different holiday season than expected. The team's Mobile Ministry Center—a vehicle used as a safe haven for conversations—is also in Whatcom County. Samaritan's Purse volunteers have begun working with homeowners to start the cleanup process.
In less than two years, the northwest part of Washington has endured two major widespread floods. Please pray for Washington residents to know the peace of Christ in trying times—and for the BG-RRT chaplains to have opportunities to share God's love.