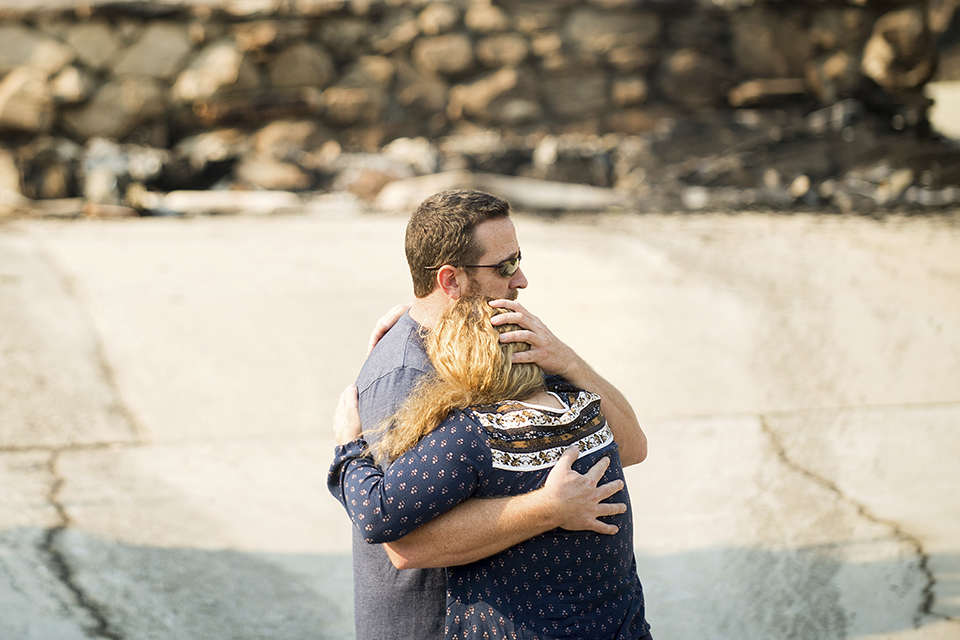 Chaplains with the Billy Graham Rapid Response Team (RRT) deployed to California after the state's most recent outbreak of wildfires. On December 4, flames and smoke began engulfing large parts of cities in Southern California, including Ventura and Los Angeles.
The largest blaze—dubbed the Thomas fire—spread with devastating speed, forcing hundreds of thousands of people to flee as more than a thousand buildings have burned to the ground.
"This wildfire season has already been so heartbreaking for the many who have been affected, and now California is dealing with yet another deadly and destructive inferno," said Jack Munday, international director of the Rapid Response Team.
"Many will be in evacuation shelters, looking for some small shred of hope but fearing the worst. Others will find that everything they've worked for has been reduced to ash. In the midst of it all, our chaplains will share the comfort and peace of Jesus to those who are hurting."
As firefighters battled the massive blaze, a team of 17 chaplains ministered in shelters and communities within Ventura County.
They've been warmly welcomed by area residents. In one case, a driver pulled alongside chaplains at a stoplight, rolled down his window and said, "Thank you Billy Graham people for being here. I love Billy Graham." Before the light changed, chaplains had time to pray with the driver.
Firefighters have also expressed their gratitude for a chance to decompress a bit and pray with chaplains at the RRT's Mobile Ministry Center, which was set up at an area command post.
Crisis-trained chaplains worked alongside local churches, and in cooperation with local authorities. At last check, they had prayed with more than 900 people.
Over the past four months, the Billy Graham Rapid Response Team has ministered after tragedies in six states from coast to coast, most recently in Sutherland Springs, Texas, following the horrific church shooting last month. They also deployed after the truck attack in New York City (October), the Las Vegas concert massacre (October), the deadly wildfires in Santa Rosa, California (October), and Hurricanes Harvey and Irma (August and September).
Please join the chaplains in praying for so many people who are suffering.