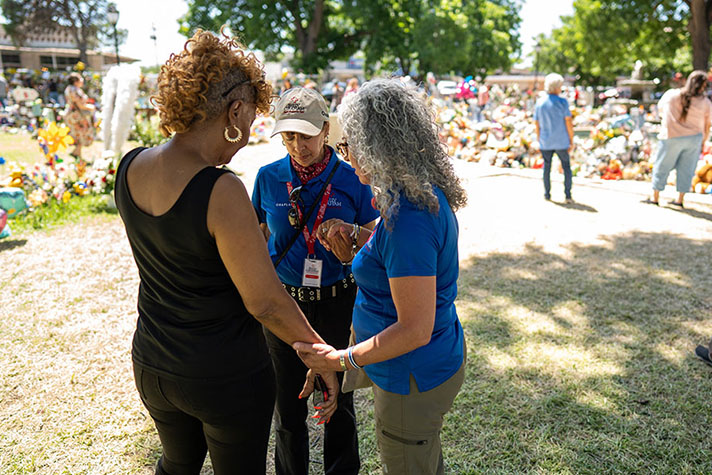 Billy Graham Rapid Response Team (BG-RRT) chaplains are responding to a St. Louis, Missouri, high school shooting.
Three people died, including the suspect, and several others were injured Monday morning at Central Visual and Performing Arts High School. A health teacher nearing retirement, along with a sophomore just a month shy of her 16th birthday, were killed by a 19-year-old gunman who graduated from the school last year. The shooter died after exchanging gunfire with police.
"As a father of four, my heart is heavy to hear about this tragic shooting at a high school," said Josh Holland, international director of the BG-RRT. "We are sending our crisis-trained chaplains to pray with and share God's love with those who have been impacted by this horrific tragedy."
Two BG-RRT chaplains arrived in St. Louis Monday night.
Please pray for God to comfort all affected by this tragedy as they grieve the loss of loved ones.