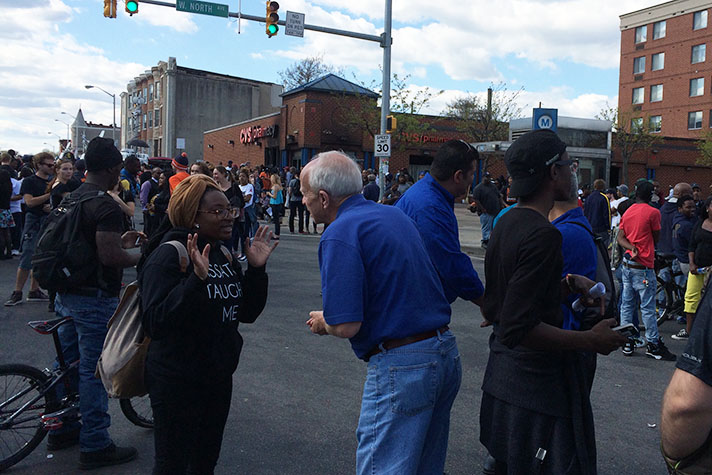 The headline on The Baltimore Sun home page on Tuesday morning summed up the reality that has developed over the past 24 hours:
"Baltimore Descends into Chaos, Violence, Looting"
In response to this civil unrest, the Billy Graham Rapid Response Team have sent crisis-trained chaplains to be help in the midst of chaos. By late Tuesday, 11 chaplains were already on the streets in Baltimore with more to be added in the coming days.
"My heart goes out to the people of Baltimore," Franklin Graham posted on Facebook Monday.
The unrest was sparked by the death of 25-year-old Freddie Gray, who died after being in police custody. At least 15 police officers were injured, including six seriously, in protests that turned to riots on Monday.
The riots and looting have caused the Baltimore Orioles to postpone their game with the Chicago White Sox both Monday and Tuesday. Today's game will be played in an empty stadium for safety reasons.
"Hurt compounding hurt won't bring healing," Franklin Graham said. "What happened to Freddie Gray was tragic, unacceptable, and needs immediate correction. But what is happening now on the streets of Baltimore isn't the answer.
"Join me in praying for the people of this great city."
The Maryland National Guard has sent 2,000 guardsman to help the 1,000 police officers from around Maryland. A citywide 10 p.m. curfew will last at least a week, as the city tries to curtail the burning of buildings and police cars and the looting of businesses. Over 230 people have been arrested with more than 150 fires attributed to the unrest.
"In the midst of this civil disorder, we know many lives have been impacted with fear and concern for their own safety," said Jack Munday, international director of the Rapid Response Team. "As with any storm in life, we know that only through Christ can people discover the hope they desperately need.
"Therefore, we will work with local churches and seek to support those who are grieving after this tragic death, as well as all communities and government officials."
In the past six months, the Rapid Response Team has had a presence in other civil unrest situations surrounding police shootings, including Madison, Wisconsin, in March and seven weeks in Ferguson, Missouri.
Answers from Billy Graham on Peace, Justice
Ferguson: From Ruin to Revival (video)
Looking for true peace? Find it today.