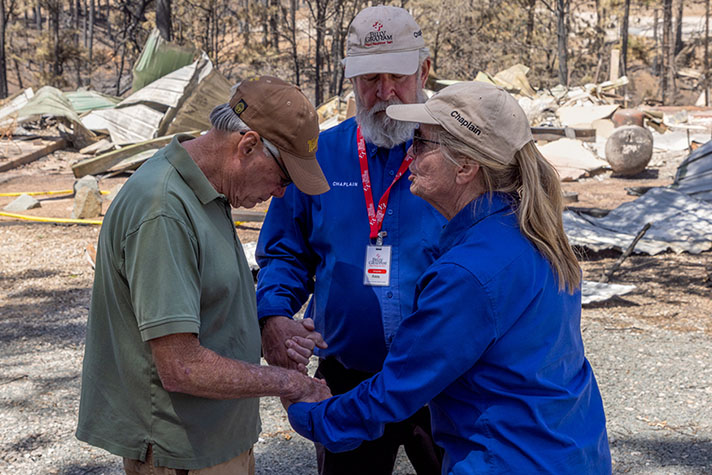 Amid the Hermits Peak Fire—the largest wildfire in New Mexico's history—crisis-trained chaplains from the Billy Graham Rapid Response Team (BG-RRT) are offering a listening ear and comfort to rattled residents in the small city of Las Vegas. The city sits about 60 miles east of Sante Fe.
The colossal wildfire was rampant across the region's rugged terrain two months prior to the start of the deployment, destroying hundreds of structures, forcing thousands of evacuations and burning over 300,000 acres.
Beginning as a controlled fire, the blaze spread quickly beyond its boundaries and became the largest fire this year in America. Threatened by the inferno, one ski resort even used its giant snow-making machines to douse the flames with water.
"This is such a frightening situation for all those involved and our hearts go out to the community of Las Vegas, New Mexico, and to those who lost their homes," said Josh Holland, international director of the BG-RRT.
"We want to show God's love and our support as we send crisis-trained chaplains to provide emotional and spiritual support to the community during this time of crisis."
A team of four to six chaplains arrived in Las Vegas, New Mexico, on Wednesday, June 8. The team is ministering alongside sister ministry Samaritan's Purse, whose volunteers sifted through the ashes and rubble for anything to salvage.
Please pray for the community of Las Vegas, New Mexico.