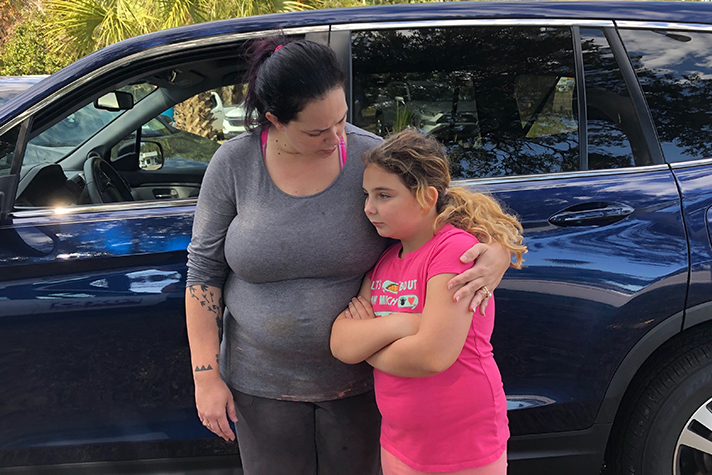 This article was last updated on December 19, 2019. Billy Graham chaplains were able to attend a vigil at Pensacola's Olive Baptist Church, pray with community members and offer a listening ear to those hurting.
The Billy Graham Rapid Response Team (RRT) ministered in Pensacola, Florida, after a shooter killed three people and injured eight others at Naval Air Station Pensacola on Friday morning, December 6. The gunman was an international trainee at the base, which employs more than 16,000 military personnel. It marked the second shooting at a U.S. Navy base within a week.
Located on the western side of the Panhandle, four crisis-trained chaplains offered a listening ear to the heartbroken community beginning Saturday, December 7.
"In response to the shooting, we recognize we not only have military personnel affected, but that this has also deeply affected the civilian community in Pensacola," RRT's International Director Jack Munday said. "After reaching out through church relationships in the area, the RRT was invited by Olive Baptist Church to have chaplain support at their memorial service."
Coincidentally, the noonday service also occurred on Pearl Harbor Day, a time civilians remember the lives lost during the 1941 World War II attack.
"Our purpose is to provide emotional and spiritual support for Olive Baptist Church and their ministry to the community," Munday added. "And to be available for other ministry needs."
The team was present to share God's hope with the hurting during this difficult time, which happens to be right between Thanksgiving and Christmas—a season of celebrating the greatest hope of a Savior, but also a heart wrenching time for those no longer here.
"We realize holidays are difficult for anyone experiencing loss in their family," Munday said. "Holidays always trigger emotion and loss."
As a result, prayer is greatly needed for families and friends who have lost loved ones.
"Pray for those affected by this tragedy at the Naval Air Station in Pensacola, FL," tweeted Franklin Graham, who will be coming to six cities in Florida in January to share the Gospel during his Decision America Sunshine State Tour.
Please lift up those grieving during this holiday season.