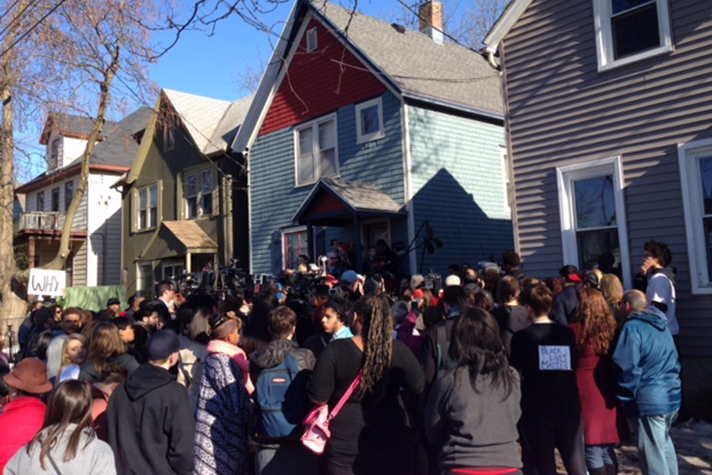 Crisis-trained Billy Graham Rapid Response Team chaplains were deployed to Madison, Wisconsin, March 9-13, to offer emotional and spiritual care after a deadly police shooting jolted the community and sparked protests.
"The protests have been peaceful," said Al New, manager of deployment and operations for the Billy Graham Rapid Response Team.
New said the chaplains met with law enforcement officials and community leaders in an effort to help maintain the peace.
The shooting happened on Friday, March 6, in a residential part of Madison, the state capital and home of the University of Wisconsin's flagship campus.
Madison Police Chief Mike Koval said one of his officers responded to calls that a man had assaulted someone and was running in and out of traffic. According to the chief, Officer Matt Kenny chased the suspect, Tony Robinson, who ran into his apartment. Kenny said he heard a disturbance and forced his way inside, and that Robinson assaulted him. Then Kenny shot Robinson, who was not armed. He died a short time later at the hospital.
Peaceful protests took place after news about the shooting broke. Many protestors chanted, "Black lives matter."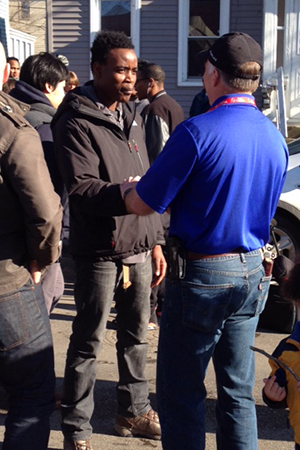 Officer Matt Kenny is white; many reports refer to Tony Robinson as black. Robinson's uncle, who's serving as the family's spokesperson, has emphasized his nephew's bi-racial background.
"The reality is all lives matter," said chaplain Kelly Burke, manager of emergency response and logistics for the Rapid Response Team.
Burke served in Madison alongside Jeff Naber, manager of chaplain development and ministry relations. Both have a heart for unity and peace in the community—goals that appear to be shared by Madison Police Chief Mike Koval, who offered apologies to the Robinson family on his blog, along with this message:
Remember, we live here, we work here, we go to church here, we're your neighbor(s), our kids go to school with your kids, and we all want the best of what life has to offer our families.  The police are the public and the public are the police.
Naber and Burke said the Madison Police Department has more than 400 officers and no police chaplains. They offered to help out in any way they could—an offer that was extended to the whole community.
A short time after the Madison deployment began, Billy Graham Rapid Response Team chaplains also responded to protests in Ferguson, Missouri, following the resignation Ferguson's police chief.
The chaplains first went to Ferguson last year, in the aftermath of the shooting death of 18-year-old Michael Brown. From November 2014 to January 2015, a total of 81 chaplains spent six weeks ministering to all parts of the hurting community.
In Madison, chaplains saw signs of peace and cooperation, including a message from Tony Robinson's family encouraging calm.
The chaplains prayed for peace to continue, and for God to use them to offer hope and compassion in the midst of a difficult time.
"We are here just to be salt and to be light," Burke said. "And to share the hope, the love, the grace and the peace that we have."