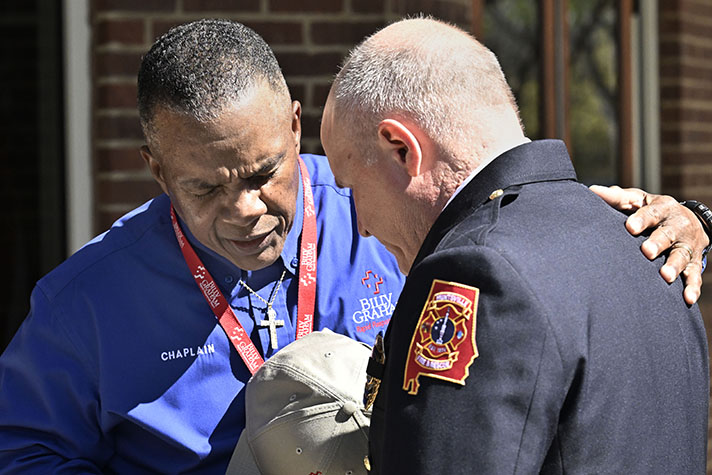 The Billy Graham Rapid Response Team (BG-RRT) is in Huntsville, Alabama, after 36-year-old officer Garrett Crumby was killed and another officer was critically wounded. Huntsville Police Department officials say both officers were shot March 28 by a man who had barricaded himself inside an apartment.
"The news of a police officer shot and killed is devastating. We can't imagine what their families, the police department, and the community are going through," said Josh Holland, international director of the BG-RRT. "Police officers put their lives on the line every single day to keep our families safe. We are sending our crisis-trained chaplains to comfort people, listen and pray with them, and share God's love with those who have been impacted by this horrific tragedy."
A Mobile Ministry Center is also available to anyone who needs a private place to talk or pray.
Please keep the families, the department, and all of Huntsville in prayer as people grieve this loss of life. Ask God to sustain the officer who was injured—and lift up all those who protect and serve our communities.
The Billy Graham Rapid Response Team wants to support law enforcement officers and their families. Learn more about BG-RRT's National Law Enforcement Ministry.