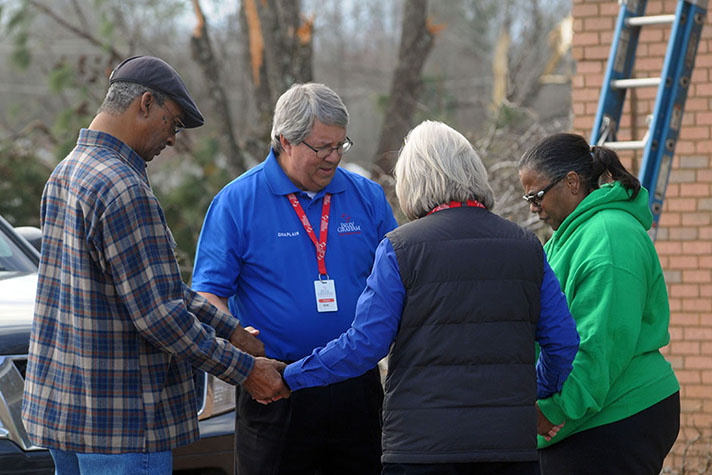 Billy Graham Rapid Response Team (BG-RRT) chaplains are ministering in Selma, Ala., about an hour west of Montgomery, after tornadoes swept through the area Thursday night, killing at least seven people. The National Weather Service said tornado damage was reported in at least 14 counties across the state.
"We can't even begin to imagine the shock and heartache the people in Selma, Ala., are going through right now," said Josh Holland, international director of the BG-RRT. "We want residents to know we are praying for them and we care. That's why we are sending our crisis-trained chaplains to pray with, listen, and share God's love with those who have been impacted by this storm."
Chaplains will likely be in the area for the next few weeks. The Mobile Ministry Center will also head to Alabama as a hub for prayer and conversation while residents process and grieve.
The Rapid Response Team announced Saturday a deployment to Griffin, Ga., about an hour south of Atlanta. Three tornadoes touched down in Georgia from the same storm system this week, including two in Spalding County, where Griffin is located.
Please keep the people of Selma in your prayers as they face destruction and loss at the start of a new year.