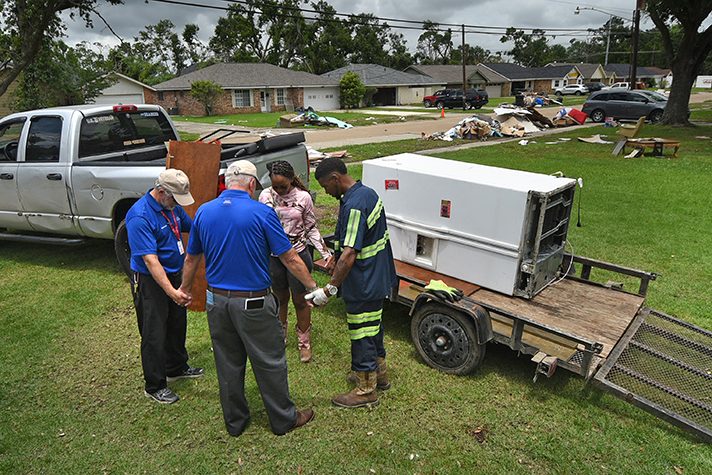 The Billy Graham Rapid Response Team (BG-RRT) is ministering in western Louisiana as residents in Lake Charles and surrounding areas face torrential rain and deadly flooding. The recent severe weather is another blow to a coastal area still recovering from back-to-back hurricanes last fall and a deep freeze in February. Lake Charles also saw similar flooding this time last year.
"After all that the residents of Lake Charles have been through over the past year with multiple hurricanes and now flooding, our prayers go out to those who are dealing with this latest tragedy," said BG-RRT Assistant Director Josh Holland.
The crisis-trained chaplains have already prayed with more than 70 people as they provide emotional and spiritual care alongside sister organization Samaritan's Purse.
"Emotions are very fragile here because the people have lost so much," said Carolin Perez, one of the chaplain coordinators in Louisiana. "We're hoping to provide some encouragement and hope through this deployment."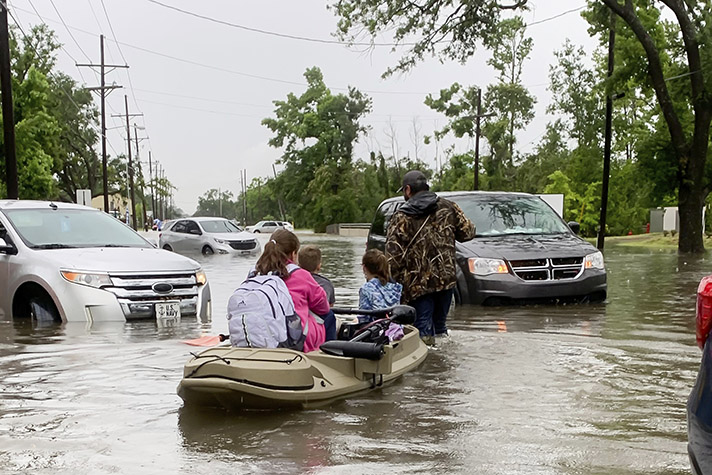 'Our Hearts Are Truly Breaking'
News reports say five people perished as a result of the latest storms, which left roads, homes and businesses flooded.
"Our hearts are truly breaking," Louisiana Gov. John Bel Edwards said at a recent news conference to report the deaths.
To help residents facing an array of emotions, BG-RRT chaplains set up a Mobile Ministry Center where people can stop by for encouragement, prayer or just a listening ear.
"Even when there are no words, our chaplains have the opportunity to be a physical presence and share the love of Jesus Christ with people who are hurting," Holland explained.
According to the National Weather Service, Lake Charles received approximately 15 inches of rain in a 12-hour period on May 17.
Please join in praying for Louisiana residents and business owners. Also pray for those who lost loved ones in the flooding, as well as for Billy Graham Rapid Response Team chaplains ministering in this time of need.