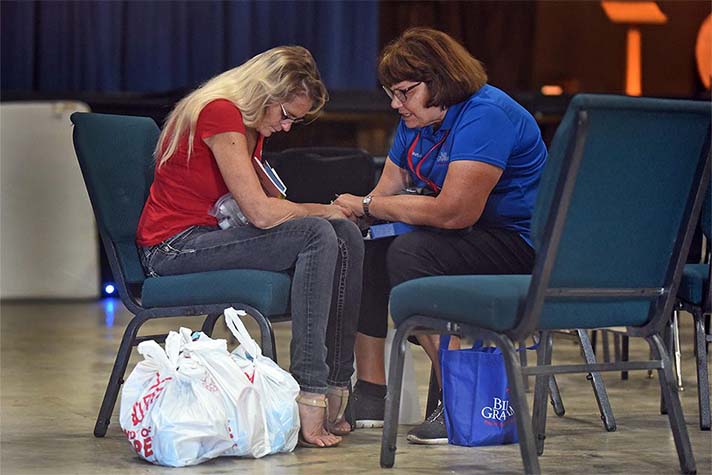 The Billy Graham Rapid Response Team (RRT) is ministering alongside Samaritan's Purse in McNairy County, Tennessee, after a recent strong storm caused significant damage. One person died.
McNairy County, located in southern Tennessee on the Mississippi border, experienced high winds and heavy rains on October 26. Residents had little time to prepare before 70 mile per hour winds overturned tractor trailers on Interstate 40 and left masses of debris in its wake. McNairy County Mayor Larry Smith said close to 60 percent of the county has been affected.
"It's going to be the largest debris cleanup in the history of McNairy County," Smith told news outlets.
RRT has four chaplains in the area to provide emotional and spiritual care to those impacted by the deadly storm.
"Any time there is a loss of life during a natural disaster in a community, we grieve with the community," said RRT Assistant Director Josh Holland. "We are saddened that many people's homes have also been significantly impacted by these strong storms.
"It is a privilege to have crisis-trained chaplains in McNairy County to share God's comfort and love through Jesus Christ to those who are in a very difficult place in their life."
Have you given your life to Christ? Trust Him today.