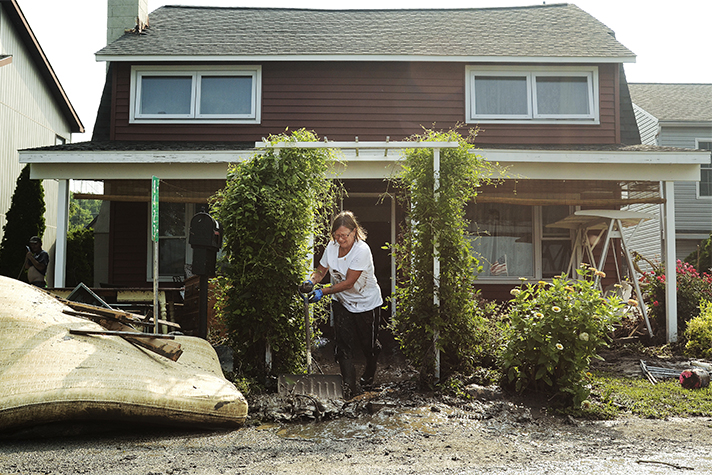 Floodwaters rushed through parts of Seneca County, New York, after a downpour of rain the morning of August 14. Within a matter of hours, homes, yards and cars flooded, causing numerous people to have to be rescued.
Billy Graham Rapid Response Team (RRT) chaplains have come alongside Samaritan's Purse to offer emotional and spiritual care to those who faced this traumatic event.
"There's a huge, huge amount of mud," chaplain Toni New said. She and her husband arrived two days after the storm to help those trying to piece their lives back together.
Known as "the county between the lakes," the farming community is largely surrounded by water, including Seneca Lake, which reportedly rose at least eight inches during the storm. However, the Finger Lakes region—a 9,000 square mile area across New York including 11 glacial lakes and one Great Lake—is said to have not faced a flash flood like this since 2014.
Despite the unprecedented intense rainfall, New noted that the people affected are resilient, many still living in their flooded homes.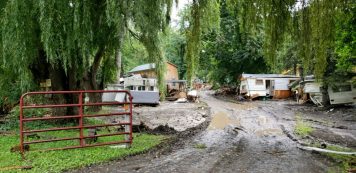 "It's a strong community used to taking care of themselves and each other," she said.
Yet, as some dig through their damaged homes and ask, "what's next?" chaplains are there to provide guidance.
"I just feel the people need to know Jesus," New said. "He's their hope and comfort when going through things."
Chaplains also recently deployed to Shasta County, California, in response to the Carr Fire. In addition, they responded to wildfires in Mati, Greece, and a tornado in Marshalltown, Iowa, last month.
"Our hearts are heavy any time we hear of a community dealing with a natural disaster," RRT Assistant Director Josh Holland said. "The people affected are in our thoughts and prayers."
In the midst of disaster, you can have peace through Christ. Know Him today.