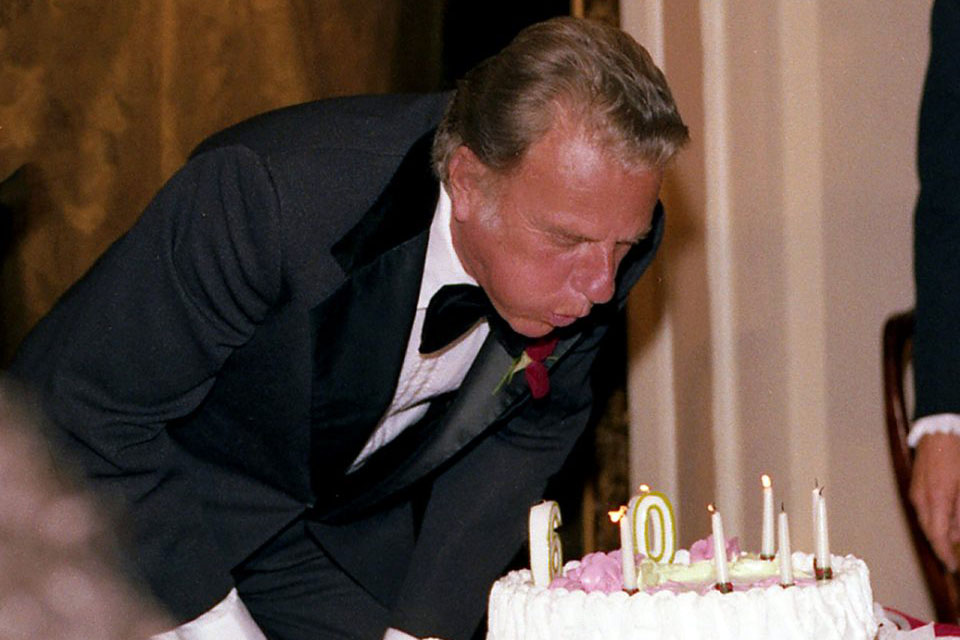 Q: To whom did Billy Graham give his first slice of cake on his 60th birthday?
A: His mother.
Billy Graham's 60th birthday party was held in his hometown of Charlotte, North Carolina, in 1978. After cutting the cake with his wife, Ruth, he handed the first slice to his mother, Morrow.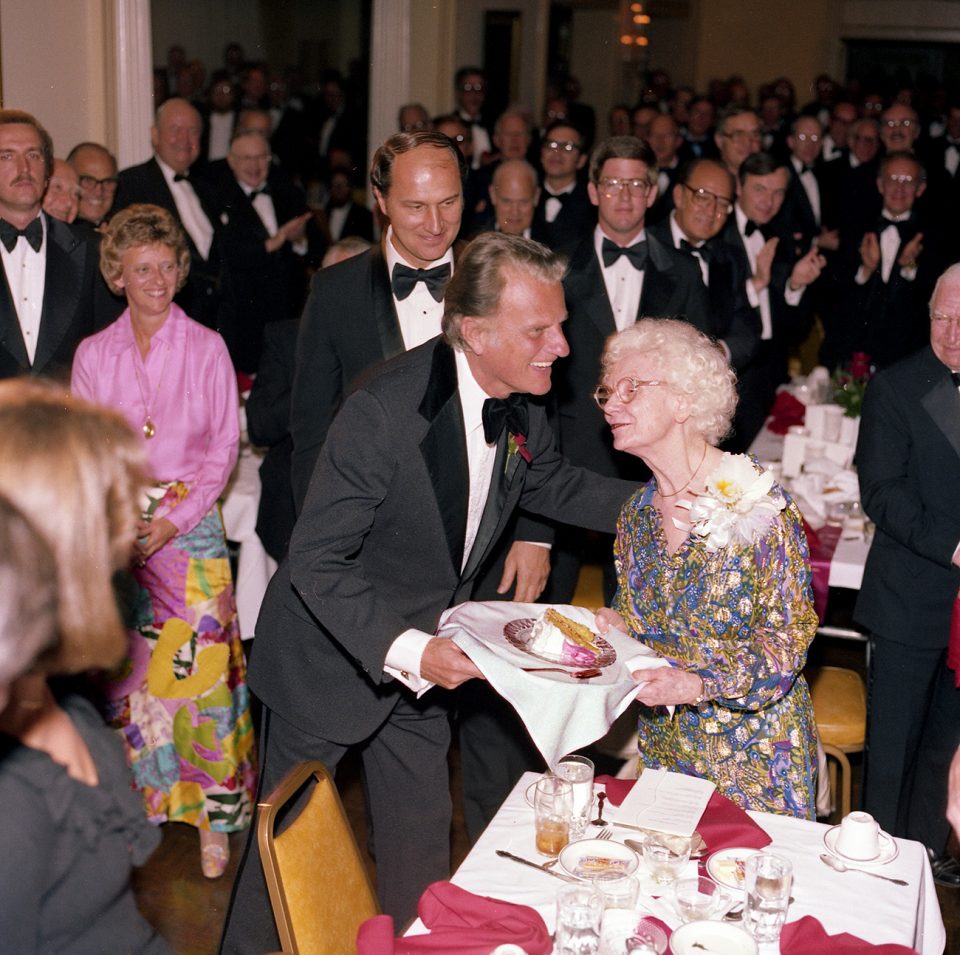 The two of them were close, and Billy always spoke of his mother and father with the utmost respect.
"What a comfort it was for me to know that no matter where I was in the world, my mother was praying for me," he once said. She passed away in 1981.
Read more: 7 Life Lessons Billy Graham Learned from His Mother
View photos: Memorable Billy Graham Birthday Celebrations