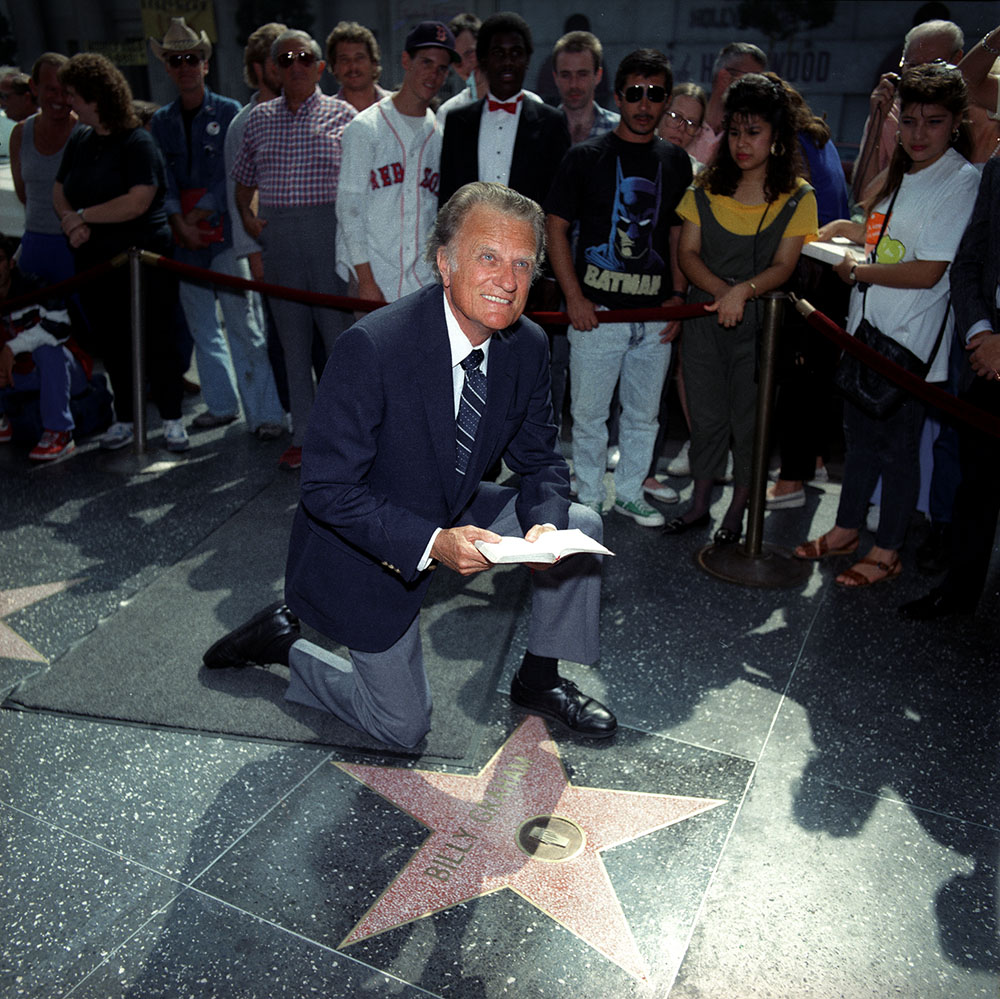 Q: What did Billy Graham say about getting a star on the Hollywood Walk of Fame?

A: That he hoped God would get all the glory.
On October 15, 1989, Billy Graham became the first clergyman to be honored with a star on Hollywood Boulevard's Walk of Fame.
Mr. Graham was awarded the 1,900th star for his work as a minister of the Gospel using radio, television and film. His star has a small, old-time microphone symbol, signifying his work in radio beginning in the early 1950s.
In Billy Graham: God's Ambassador, Johnny Grant, honorary mayor of Hollywood and chairman of the Walk of Fame Committee said, "I doubt there is anyone in Hollywood who has been seen, heard, or enjoyed by more people than Billy Graham."
Mr. Graham accepted the honor with humility while shifting the attention to Jesus Christ.
"My primary desire today in having my name inscribed upon this Walk of Fame is that God would receive the glory," he said. "I hope someday somebody will come and say, 'Who is Billy Graham? What did he stand for?' Perhaps a child will ask his parents or grandparents, and they will tell him that he was not a celebrity, not a star, but a simple preacher of the Gospel. And that they might explain the Gospel to him, and that many might find Christ in that."
Listen to Billy Graham's response to receiving the 1,900th Walk of Fame star.