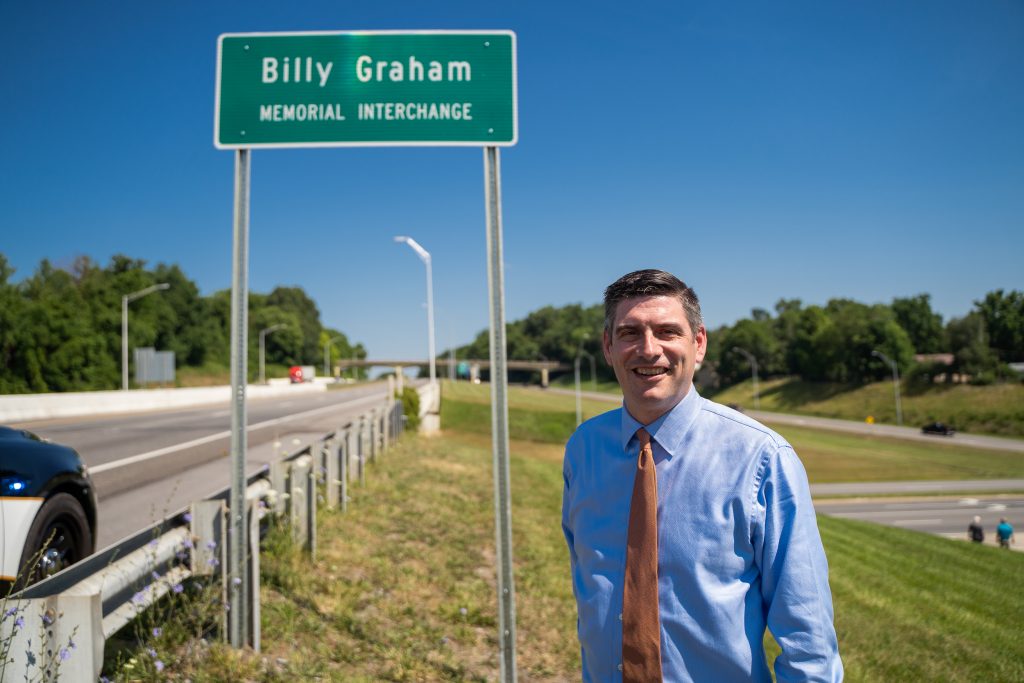 Under a blistering hot July sun in Johnson City, Tennessee, Will Graham perched atop a freeway guardrail in front of an audience of media, local dignitaries and ministry associates. With outstretched arms he peeled away a wrapping of black plastic and duct tape until the sign underneath was uncovered.
"Billy Graham Memorial Interchange," the sign read.
Graham was in town at the request of city and state leaders to represent his grandfather as the Exit 24 Interchange joining Interstate 26 and US Highway 321 was dedicated in honor of the late evangelist Billy Graham, who passed away on February 21, 2018.
"We definitely appreciate this wonderful honor that you've bestowed on my grandfather, Dr. Billy Graham," Will Graham said. "He was the most humble man. A very gracious man. And he was a very gentle man."
Graham continued, "In Proverbs, chapter 22, it says a good name is worth more than gold. And I think that's what my granddaddy accomplished in his life. God gave him a good name, worthy of his calling. I'm grateful for the legacy that he leaves behind.
"When you cross this bridge, you're going to look at Billy Graham, the evangelist. When I cross it, I'm reminded of my granddaddy," Graham said, his voice cracking with emotion. "I just want to say thank you to the people of Tennessee. We're grateful for this opportunity."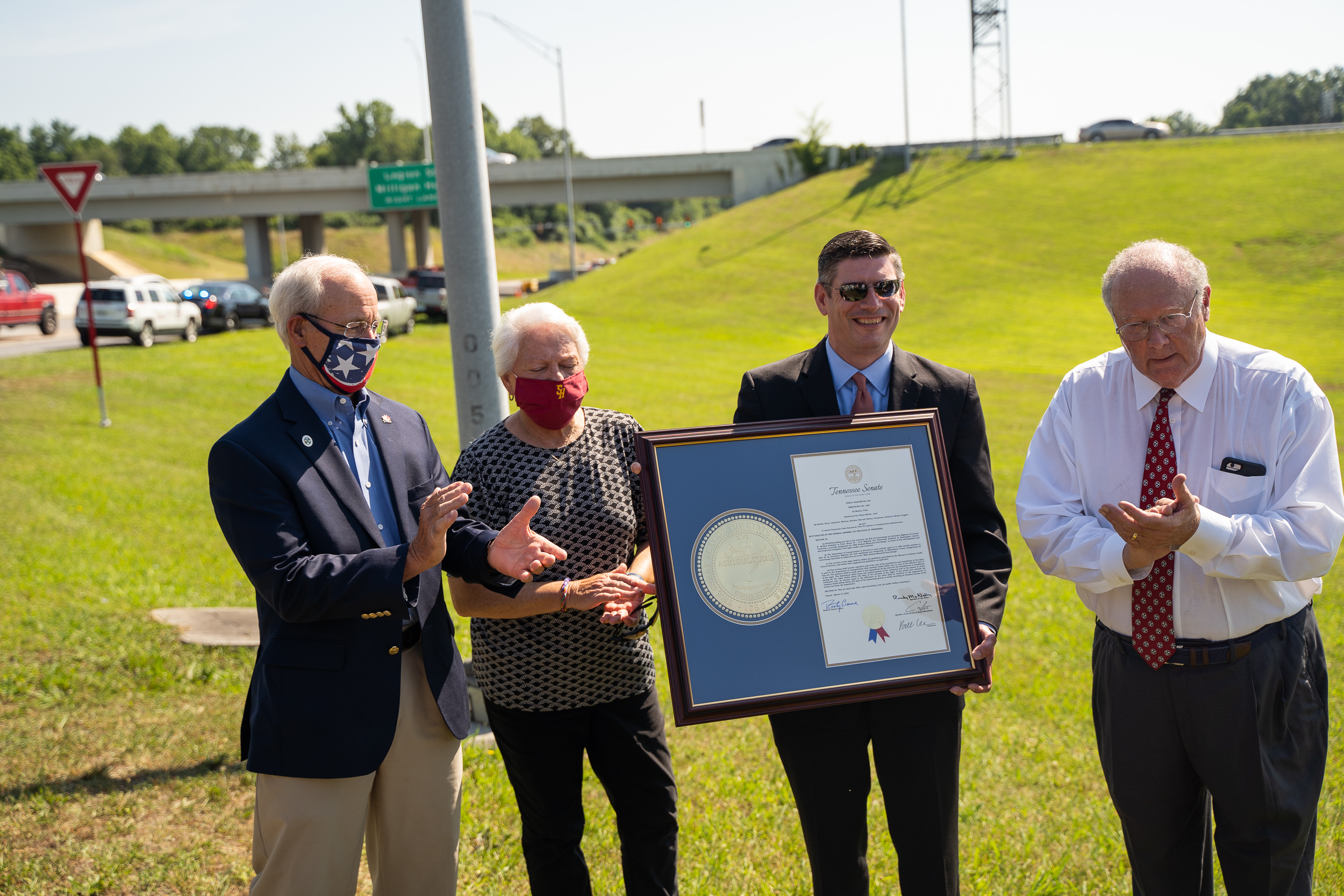 State Sen. Rusty Crowe of Johnson City requested the interchange be named for Billy Graham as part of omnibus legislation passed annually by the General Assembly naming Tennessee roads, highways and bridges for distinguished persons. The initiative was also supported by State Representative Matthew Hill.
"Rev. Billy Graham has counseled presidents of the United States and received numerous awards including the Congressional Gold Medal, and will be remembered for his tireless efforts to bring the Gospel of Christ to all corners of the world," Sen. Crowe said. "Tennesseans from many walks of life have greatly benefited from his teachings."
"Billy Graham is one of the most influential persons of our time," Crowe added. "I am very pleased the General Assembly approved this legislation and am proud to honor his life ministry through the naming of this interchange."
The Billy Graham Memorial Interchange joins other roadways named after the evangelist, including the Billy Graham Parkway in Charlotte, North Carolina (where he grew up), the Billy Graham Freeway in Asheville, North Carolina, and Billy Graham Avenue in Cleveland, Tennessee.