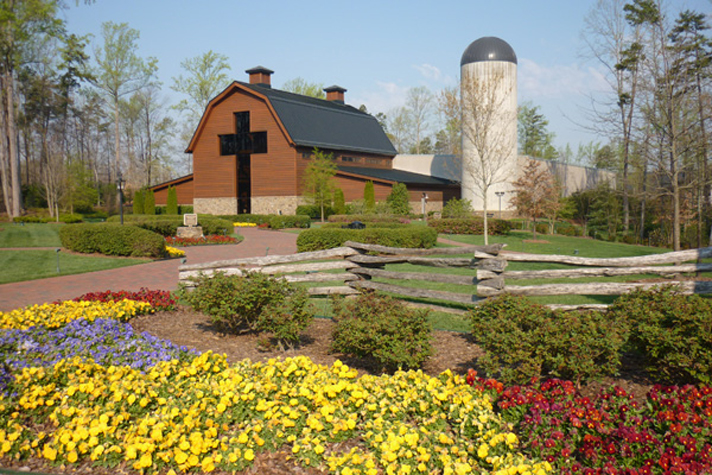 The Billy Graham Library in Charlotte, North Carolina, may be closed due to coronavirus precautions, but the ministry is offering online activities and resources to stay virtually connected.
Recipes from Ruth Bell Graham, videos, inspirational graphics, and fun family activities are available.
Some things you can access on this special web page include:
BONUS: You can also watch Donna Graham, wife of Billy Graham's grandson Roy Graham, read from a few children's books selected from Ruth's Attic bookstore in the Library:
While the Library would normally be filled with children's laughter and lunch chatter, these sounds are sadly absent. One that hasn't stopped, though, is calling out to God in prayer.
As always, Library staff is lifting people up in their time of need.
"Our prayers are with those affected by the coronavirus pandemic here in our community and around the world," said Scott Holmquist, executive director of the Billy Graham Library.
The staff is also praying for the Library's hundreds of volunteers. They're asking God to keep them healthy and encouraged during this time of isolation. It'll be a time of celebration when the Library reopens.
"We look forward to welcoming visitors again as soon as we can in the near future," said Holmquist.
When that happens, you can be sure that staff and volunteers will eagerly interact with, pray for and share the Gospel with every guest who walks through the doors.
The Billy Graham Library staff will continue adding content to this special web page, so check back often.
Do you need prayer, or know someone who does? Call the Billy Graham Evangelistic Association Prayer Line at 1-888-388–2683 anytime, day or night.