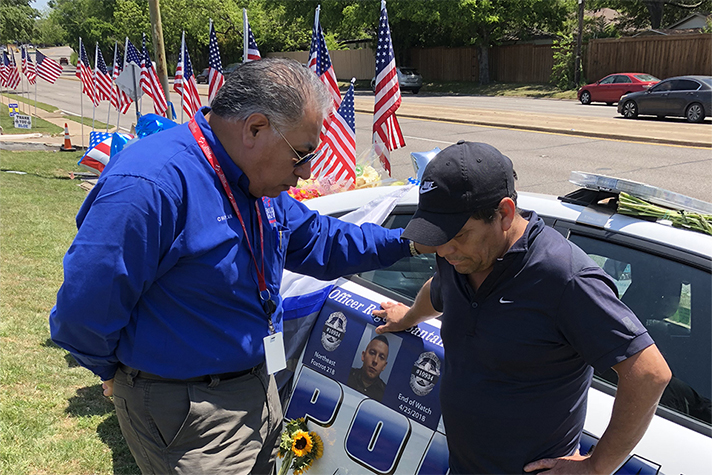 The Billy Graham Rapid Response Team (RRT) has deployed to Dallas, Texas, after a shooting that left one police officer dead.
The shooting happened Tuesday, April 24, at a local Home Depot. Dallas police officer Rogelio Santander, 27, was critically injured and died the next day. An additional officer was injured in the incident, along with a store security guard.
Several RRT crisis-trained chaplains are now ministering to this hurting community.
"Chaplains have returned to Dallas in response to another tragic shooting," said Jack Munday, international director of the Billy Graham Rapid Response Team.
The RRT previously deployed to Dallas in 2016 after five officers were killed and seven others wounded during an ambush attack.
Following this most recent shooting, chaplains are there "to provide emotional and spiritual care for those directly affected and to support the community and the churches in the area," Munday said.
According to news reports, the suspect, 29-year-old Armando Luis Juarez, was detained by store officials for suspected shoplifting. He fled in a truck after the shooting, leading police on a chase through the city.
A candlelight vigil for Officer Santander, a three-year police veteran, was held in Dallas.
Please pray for Officer Santander's family, those wounded and for the Dallas Police Department.