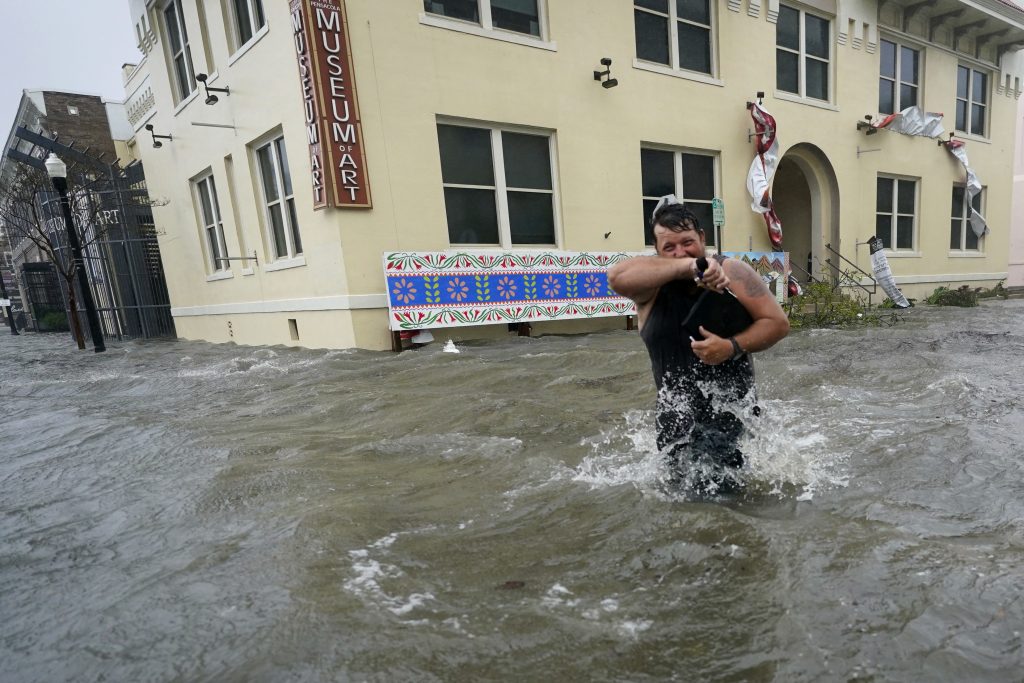 After Hurricane Sally slowly battered the Deep South, the Billy Graham Rapid Response Team (RRT) has crisis-trained chaplains on standby to respond to the treacherous storm.
Around two feet of rain fell in some areas of the Florida Panhandle and Alabama on Wednesday due to Sally, which made landfall as a Category 2 storm with maximum sustained winds of 105 mph near Gulf Shores, Alabama. The downgraded storm's staggering slow pace—at times just 5 mph—drenched areas with torrential downpours.
News reports say more than 350 people were rescued from the major flooding, including a family of four that was found clinging to a tree. Thousands more in the Gulf region are expected to be evacuated in the next few days as floodwaters rise.
"As we see the initial reports of the devastation from Hurricane Sally, we are heartbroken for all of those who suffered loss," said RRT Assistant Director Josh Holland.
"Our crisis-trained chaplains know that many times people are dealing with a crisis even before the storm, and along with the effects of the COVID-19 pandemic, this hurricane just compounds their struggle."
The Rapid Response Team, who offers emotional and spiritual care to communities facing man-made or natural disasters, is monitoring the situation alongside Samaritan's Purse. The chaplain ministry consists of a network of nearly 2,000 members located nationwide who are ready to respond at a moment's notice.
Over the past month, dozens of these members have been deployed to eight disaster sites located in Oregon and California (wildfires); Louisiana (Hurricane Laura) and Iowa (derecho).
Please pray for all those facing the dangerous floodwaters of Hurricane Sally.