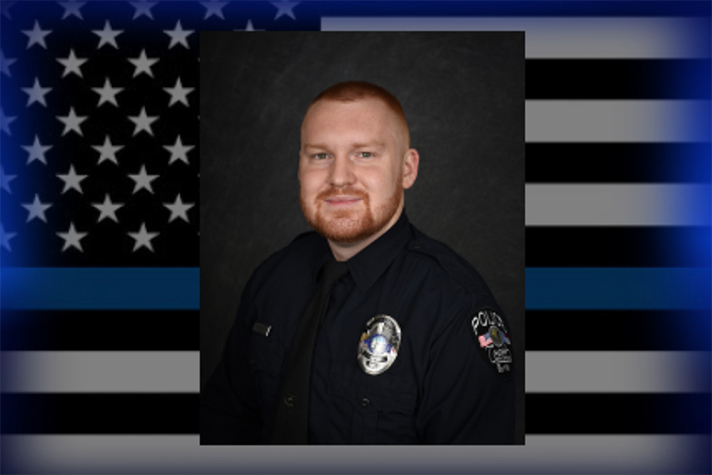 The Billy Graham Rapid Response Team (BG-RRT) deployed to the Charlotte, North Carolina, region for the second time in a week after another 25-year-old police officer was shot and killed in the line of duty.
According to news reports, when two Concord, North Carolina, police officers tried to approach an alleged carjacker last Wednesday night, the suspect shot them both—killing Officer Jason Shuping and injuring a fellow officer. Additional police arrived to the scene as the suspect was attempting to steal another vehicle. After exchanging gunfire, the suspect was shot and killed.
"The Billy Graham Rapid Response Team is saddened to hear of another local law enforcement officer who was killed while protecting our community," said Josh Holland, BG-RRT's assistant director.
"We have a number of crisis-trained chaplains with law enforcement backgrounds who have been invited to provide emotional and spiritual care to the Concord Police Department and the community as they grieve this tragic loss."
These chaplains visited Shuping's memorial site Friday, which has grown into a massive tribute of flowers and candles from the devastated community. The Rapid Response Team also offered a ministry of presence at Friday's candlelight vigil in front of the Concord Police Department.
Today we are morning the loss of a beloved family member who gave the ultimate sacrifice in the line of duty late Wednesday night. Officer Jason Shuping served the citizens of Concord and the Concord Police Department since 2019. He will truly be missed by all. pic.twitter.com/qU6M5Us6rf

— Concord, NC Police (@ConcordNCPolice) December 17, 2020
On Friday, December 11, crisis-trained chaplains deployed 30 miles west of Concord to Mount Holly, where Officer Tyler Herndon was fatally shot while responding to a breaking-and-entering call.
In between the two tragic events, the Billy Graham Rapid Response Team hosted three Law Enforcement Appreciation Dinners at the Billy Graham Evangelistic Association headquarters in Charlotte, North Carolina. More than 200 police families from the Charlotte area were able to have a night of reprieve including worship and an encouraging message from Will Graham.
>> Find out how the Rapid Response Team plans to expand its Law Enforcement Ministry in 2021.
These events took place to thank and serve officers who put their lives on the line for people daily—officers like 25-year-olds Jason Shuping and Tyler Herndon.
Please keep their families, friends and communities in your prayers.