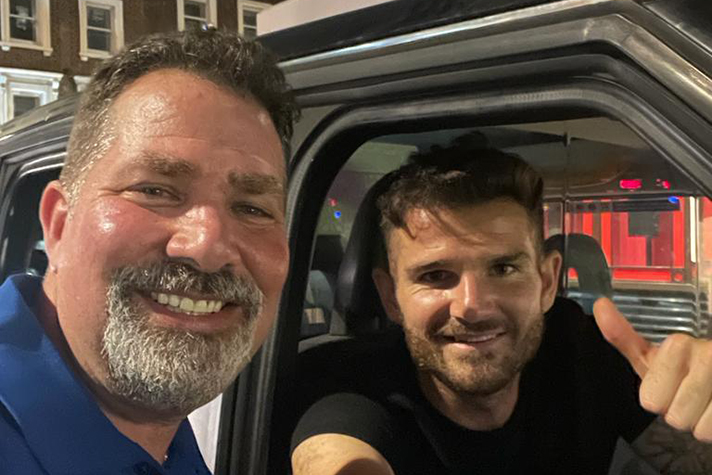 Hundreds of thousands of people have made their way to London, England, to honor the life of Her Majesty Queen Elizabeth II and pay their respects to the royal family. As they've traveled from near and far, so have our Billy Graham Rapid Response Team (BG-RRT) chaplains who are on the ground ministering to those who are mourning.
Whether in taxis, on trains, or packed in the Tube, chaplains haven't wasted an opportunity to show God's love and share His hope with others.
A Soul Comes Back Home
"What are you doing in England?" George*, a taxi driver, asked Jason Scalzi as he got into his cab.
Scalzi shared with George that he was serving as a chaplain to emotionally and spiritually support those in need following the queen's death.
After a brief conversation about the queen's faith and friendship with Billy Graham, Scalzi asked George what his faith was—or if he had faith at all. The cabbie stated he was Catholic and had tattoos of Mary, Jesus and the cross on his body.
Seeing this moment as an opportunity to share the Gospel, Scalzi told George the words Jesus said to Nicodemus in John 3: "You must be born again."
Those five words struck George to his core.
He began to share with Scalzi how his mother died six years ago and was a person of faith. "I hope to see her again," he told the chaplain. Encouraging the mid-30-year-old that there was a way he could see his mother again, George quickly responded that this was what he wanted.
Scalzi told George how faith in Jesus Christ leads us to spend eternity in heaven with our Savior, and how we'll be reunited with those who have also placed their life in His hands.
As the taxi ride came to an end, George refused payment from the chaplain but asked for prayer instead. In the middle of the street, Scalzi prayed with George and led him in a prayer to commit his life to Jesus Christ.
Family Hears Hope on Train to Airport
While seated on a train, another chaplain, Anne Hyams, started talking to the man and two women seated near her. It was during the first few minutes of conversation when she found out they were a Jewish family headed to the airport to fly back to Israel.
During a 45-minute journey together,Hyams and the family talked about a range of topics—including faith. As they seemed to be non-religious, Hyams began to share the Gospel with them from Isaiah 53. Afterward, Hyams asked if she could pray for the family. They said "yes," so Hyams prayed that they would have a safe journey home, and that they would come to know God in a deep way and draw close to Him.
As the family got off the train, they thanked the chaplain for taking the time to talk with them and pray for them.
A Prayer in the Underground
Janet Lloyd, a local chaplain, was exiting the Canary Wharf Underground Station when she met Margaret* and her small dog. Walking at a slower pace to the normal rush, Lloyd slowed herself down to walk alongside Margaret, who was in her 60s. That's when they started talking.
"She was saddened by the queen's death but also told me that she was struggling with the rising cost of living," Lloyd said. "She said she had no faith."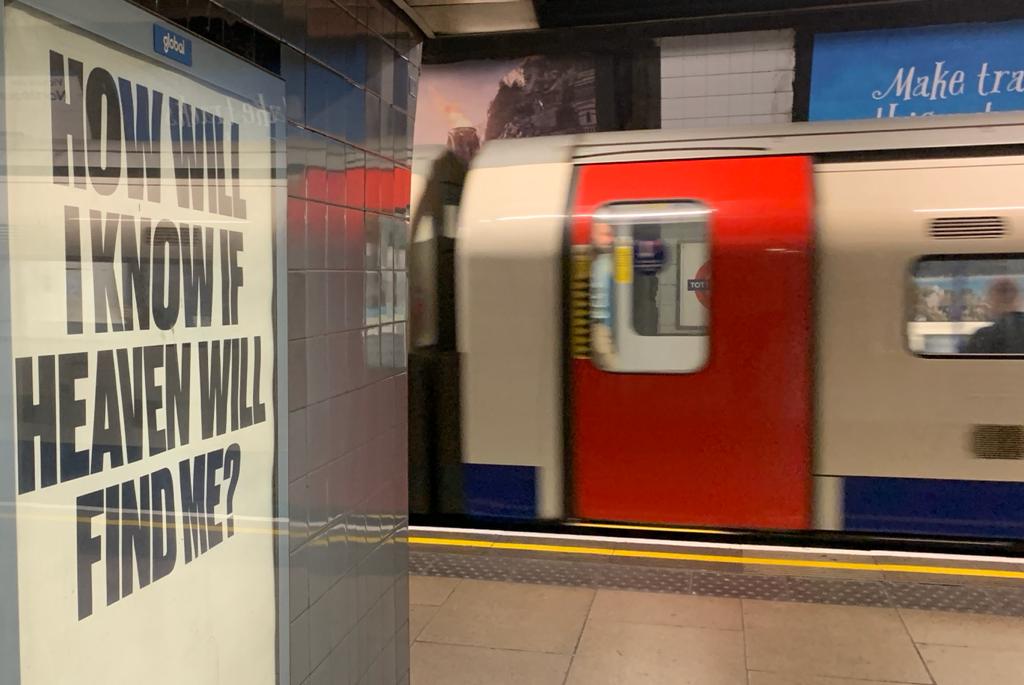 As the conversation continued, Lloyd pulled out a "Steps to Peace With God" booklet, which Margaret was interested in reading. The two slowly went through each step, and when Lloyd asked Margaret if she wanted to give her life to Jesus Christ, Margaret didn't hesitate.
Standing outside the Underground Station, Margaret prayed aloud with Lloyd, surrendering her life to Jesus Christ.
"Margaret said that the encounter 'was meant to be,'" Lloyd said. "And her demeanor seemed to change after we prayed."
Cabbie Encouraged by Conversation
Nigel Fawcett-Jones, the BG-RRT manager for the U.K., was traveling across London in a taxi. He started talking to the driver, Louis*, and the conversation quickly turned to the queen's death.
The cabbie shared how he'd not been able to express any grief since his 18-month-old son died in 2009. He mentioned that he couldn't even cry at the funeral of his grandmother, who he viewed as a mother.
After hearing this, Fawcett-Jones provided practical tips for how to process his grief, acknowledging that each of us have been uniquely created—and we all grieve differently.
As the taxi arrived at the drop-off spot, he asked Louis if he could pray for him. Louis responded that prayer would be good. Sitting in the back of the taxi, Fawcett-Jones prayed that Louis would be able to process his own grief knowing that there is a God who loves him and cares for every emotion he carries.
As he exited the taxi, Louis thanked him and then got out of the cab so he could shake his hand.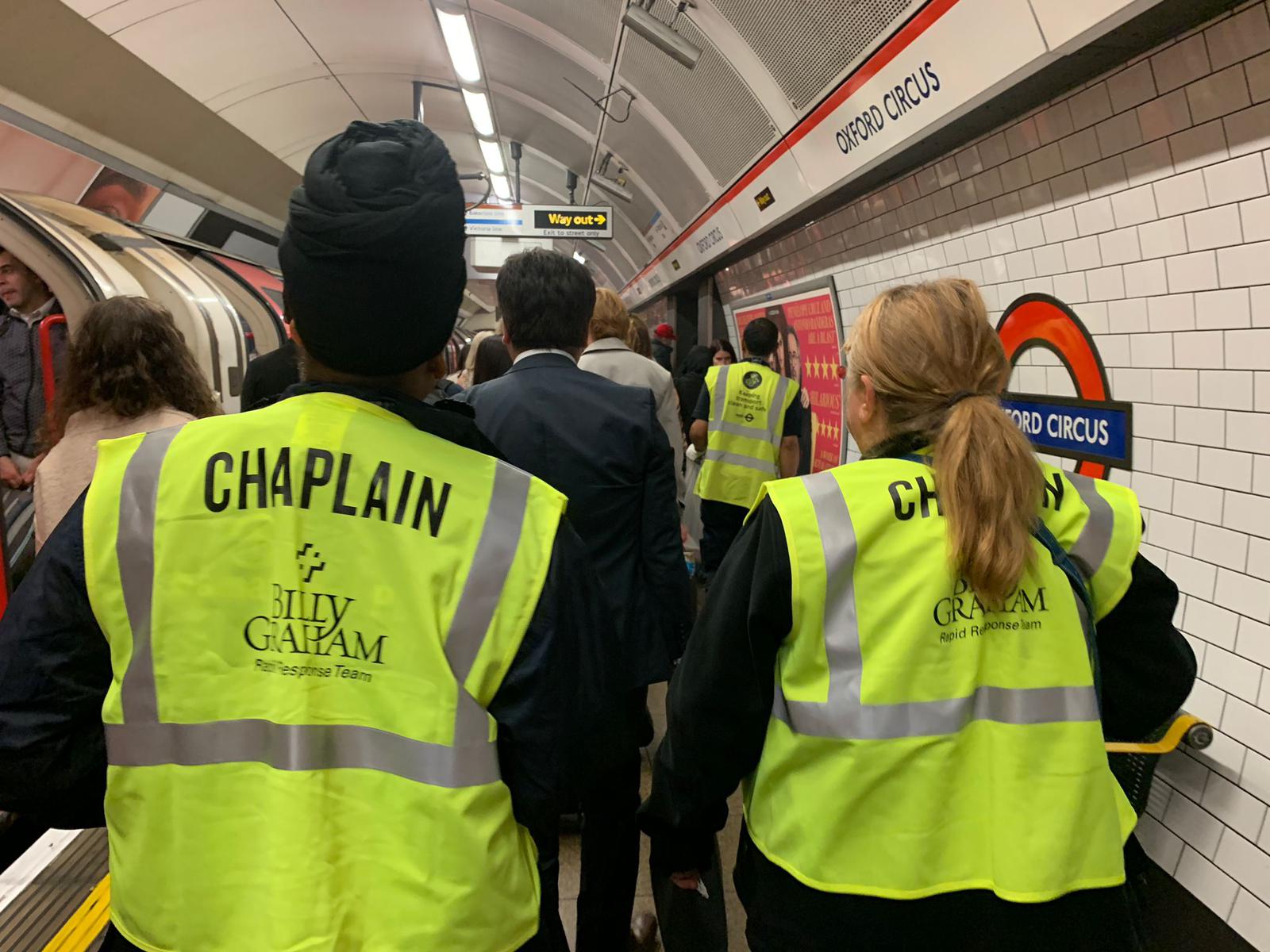 Please join us in praying for all who are mourning the loss of the queen, that God would open hearts to His love as our chaplains minister.
 *Names changed to protect privacy.