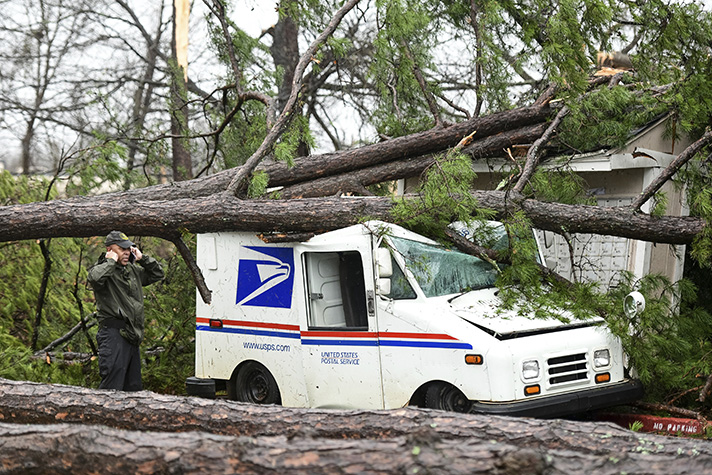 After a storm system spun off tornadoes across the Southeast Thursday, residents and businesses are left with a mess.
In Spartanburg, South Carolina, many residents are shaken up after more than 150 homes were damaged by the EF1 tornado. Thankfully, no severe injuries were reported in this community.
Chaplains with the Billy Graham Rapid Response Team (RRT) have deployed to this southern city to listen and comfort those affected. The RRT's Mobile Ministry Center (MMC) is available for people to pray and talk with the chaplains. The team is partnering with local churches, Bethlehem Baptist and First Baptist Church of Spartanburg.
The Billy Graham Evangelistic Association has an ongoing relationship with Dr. Don Wilton, senior pastor of First Baptist Church of Spartanburg, who served as a pastor to Billy Graham.
Jack Munday, international director of the RRT said, "Our thoughts and prayers are with those whose homes have been damaged and destroyed and especially for those who have experienced great loss."
The National Weather Service reports the tornado was on the ground for about 10 miles. Fallen trees, including one that fell on a home, roof damage and numerous snapped power poles are among the damage. Chaplains are ministering alongside Samaritan's Purse, which is helping with cleanup and repairs for areas in crisis.
Please pray for the Spartanburg, South Carolina, community and others affected by these storms.