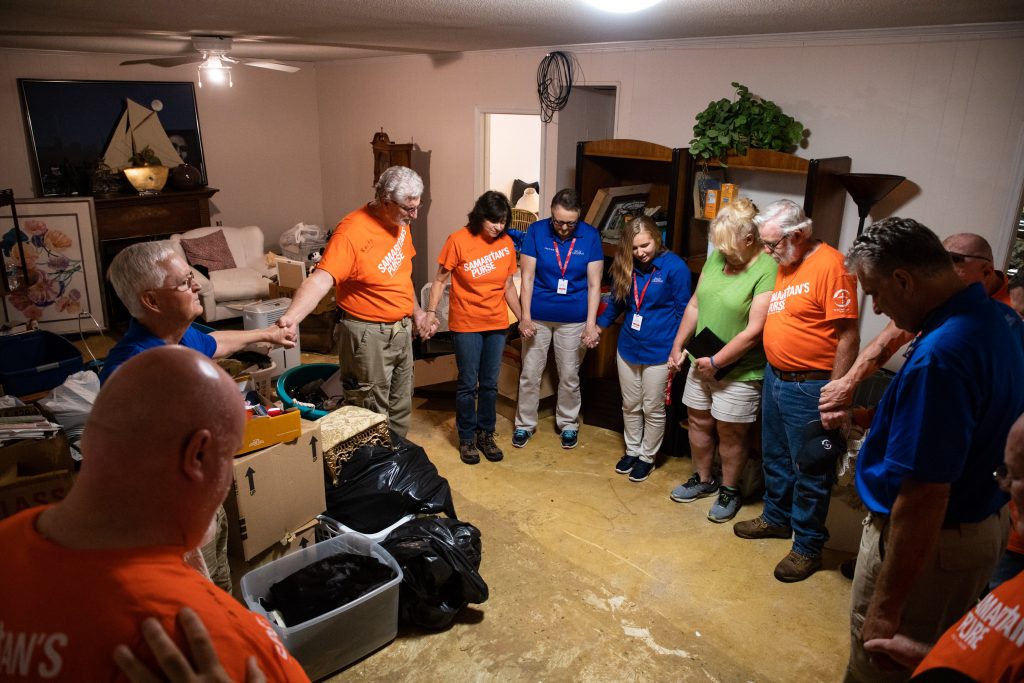 The Billy Graham Rapid Response Team (RRT) is ministering in Catawba County, North Carolina, after early June storms flooded hundreds of homes and washed out numerous roads.
Just south of the county, three people died after a vehicle crash attributed to poor weather conditions. According to North Carolina Gov. Roy Cooper, multiple counties received nearly a foot of rainfall and dozens of water rescues were conducted.
Jack Munday, international director of the Billy Graham Rapid Response Team (RRT), says several chaplains are there to encourage residents, pray for them and help them identify the next steps. Five more chaplains are expected to join the deployment in coming days.
The Billy Graham Rapid Response Team is a network of crisis-trained chaplains that responds to natural and man-made disasters. The team works alongside Samaritan's Purse volunteers, who are in Catawba County helping with cleanup.
The deployment is roughly an hour's drive between the Billy Graham Evangelistic Association in Charlotte and Samaritan's Purse in Boone.
"Being a neighbor here in North Carolina, we just want to respond and do what we can," said Munday.
"Our desire is to offer God's hope and encouragement as they journey through this crisis," he said. "That's why it's important to have those people who have been specially trained to provide emotional and spiritual care."
>> View photos of RRT's deployments. 
This marks the ministry's fourth flooding deployment in the last month as crisis-trained chaplains continue to serve in Muskogee and Tulsa, Oklahoma, and Wayne County, Michigan.
"The devastation to a homeowner is sometimes more than they can bear," said Munday. "We want residents to know God loves them and is with them, and we care."
Please continue to pray for our neighbors.