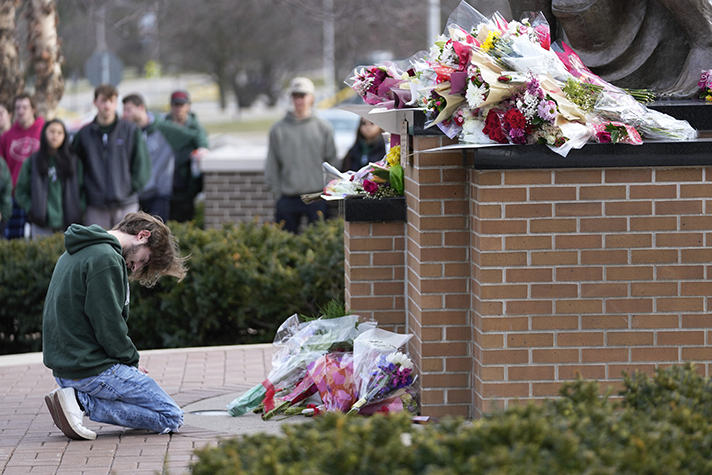 Crisis-trained chaplains from the Billy Graham Rapid Response Team (BG-RRT) offered a ministry of presence at the Michigan State University campus in East Lansing, Michigan, after a gunman killed three students and wounded five others Monday night.
The shooting led to a campus lockdown as hundreds of officers searched for the gunman. A few hours later, the suspect was found dead of a self-inflicted gunshot wound.
"As a father of four, my heart is heavy to hear about this tragic shooting at Michigan State University," said Josh Holland, international director of the BG-RRT. "We are sending our crisis-trained chaplains to comfort, pray with, and share God's love with those who have been impacted by this horrific tragedy."
Chaplains were present at the memorial sites and a prayer vigil on Wednesday. Classes at the large university have been canceled until Monday, to give students and faculty time to process and grieve.
This was the third time within a month that the BG-RRT has responded to a shooting.
On Jan. 23, chaplains began ministering in Monterey Park, California, after 11 people were killed and nine others were injured at a ballroom dance studio during a Lunar New Year's Eve celebration. Two weeks later, a team of chaplains traveled to McKeesport, Pennsylvania, after one officer was killed and another injured in the line of duty in this Pittsburgh-area community.
Please continue to pray for Michigan State University.