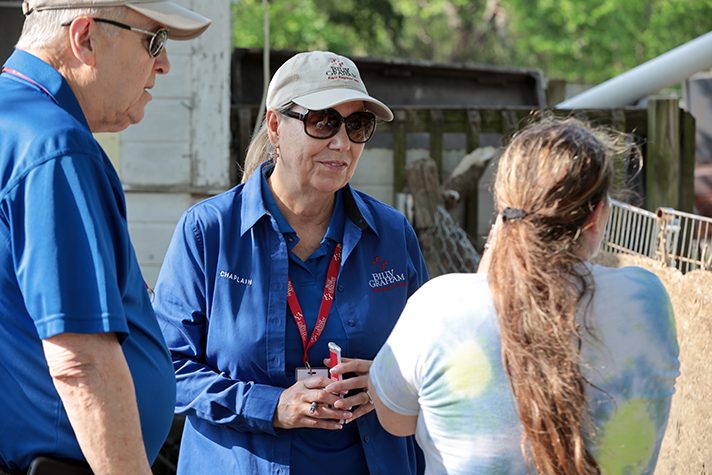 The small town of Allen, Kentucky, was shaken Thursday after a shootout involving several law enforcement officers unfolded at a house on Main Street. The incident resulted in the deaths of three law enforcement officers and a K-9 police dog. The third officer died Friday from his injuries.
The Billy Graham Rapid Response Team (BG-RRT) is deploying to bring Christ's comfort to this grieving community.
Officers were serving an emergency protection order when the suspect opened fire with a rifle—just before barricading himself inside his home for hours. Those at the scene described the incident as war-like, with a barrage of bullets creating chaos.
Neighbors reported hiding in their homes as the gunfire echoed through the small town.
Authorities have since taken the suspect into custody and the investigation into the incident is ongoing.
"Law enforcement in Floyd County has suffered a tragic loss. Our hearts are heavy to hear about this mass shooting in Allen, Kentucky," said Josh Holland, international director of the BG-RRT. "We are sending our crisis-trained chaplains to comfort people, listen and grieve with them, pray with them and share God's love with those who have been impacted by this horrific tragedy."
A Billy Graham chaplain arrived in Allen on Friday, with additional law enforcement chaplains joining soon after. The Mobile Ministry Center—which provides a private setting for counsel and prayer—will be on the ground.
Chaplains are also in New Mexico following a wildfire, and Fort Wayne, Indiana, after hurricane-force winds ripped through the area.
Please pray for Allen, Kentucky, as they grapple with the tragedy.