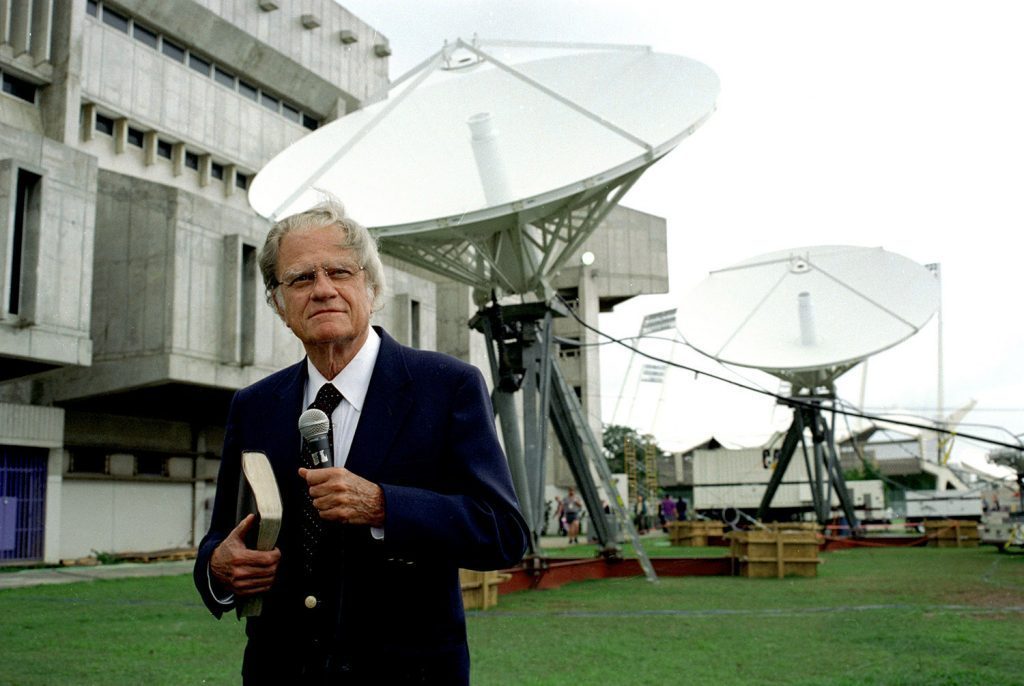 Nine months after The Billy Graham Channel made its debut as a pop-up station on SiriusXM, the much-loved channel has found a permanent home on satellite radio.
"We're excited that SiriusXM Radio will have a permanent Billy Graham Channel," Franklin Graham said. "Many people have told us how much it has meant to them to hear my father's timeless messages of truth. I hope everyone will check it out!"
The station is now live. SiriusXM subscribers can find it on channel 460 on satellite and streaming online.
The Billy Graham Channel is SiriusXM's fifth spoken-word channel under the "Religion" heading and the first to feature continuous delivery of evangelistic content.
>> See a list of answers to frequently asked questions about The Billy Graham Channel at the bottom of this article.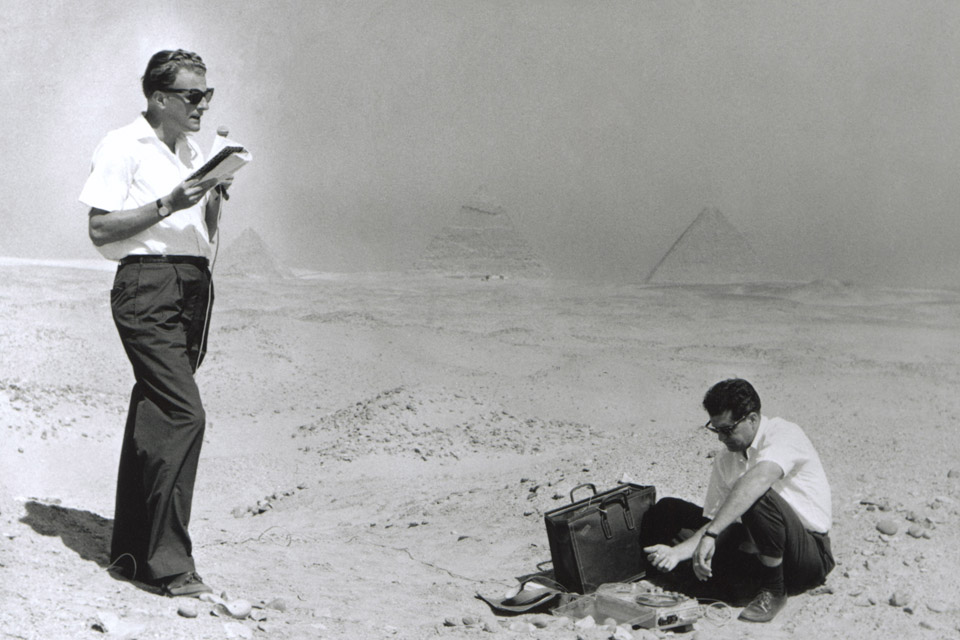 The Billy Graham Channel debuted as a temporary station on a different channel last November in honor of Mr. Graham's 99th birthday. It has returned several times since then, including the weeks following the evangelist's death on Feb. 21.
>> Read more: 5 Short Stories of How God Has Used The Billy Graham Channel
Each time the station popped up, emails, calls and comments poured in to the Billy Graham Evangelistic Association and SiriusXM.
"Here's another vote to continue The Billy Graham Channel on Sirius radio," Ted A. wrote. "The short period it was on was directly responsible for bringing me to Christ on April 3, 2018."
"I loved Billy Graham," Elizabeth Baxter wrote. "I enjoyed listening to him again on SiriusXM. Could you bring that channel back?"
One listener even offered to help fund the efforts to make the channel permanent.
"I have heard many people talking about Rev. Graham on SiriusXM, and I was encouraged to tune in and listen," Skip Dietrick wrote. "I heard the message, and I want more! Can I help fund this?"
The outpouring of support for the channel, which primarily airs classic Billy Graham messages, was heard loud and clear. The BGEA is thankful for each listener who took the time to contact the ministry and SiriusXM.
Now millions of people will have the chance to hear a clear presentation of the Gospel and to find out just how much God loves them. As Mr. Graham said so often while giving all the glory to Jesus Christ: "Praise the Lord."
Frequently Asked Questions
How do I hear The Billy Graham Channel? If you're already a SiriusXM subscriber, go to channel 460 either on your factory-installed SiriusXM-ready car radio, SiriusXM home or car receiver, or your smartphone or laptop—all based on the type of subscription you have. Please note that some older models of receivers may not be able to access channel 460 (see question 3 below). If you are not yet a subscriber, visit www.siriusxm.com. Simply subscribe to the package option that best suits you.
When does The Billy Graham Channel launch? The channel launched Monday, Aug. 20, at 3 a.m. ET.
I subscribe to SiriusXM for listening in my car but my receiver won't access channel 460. What's up? Most SiriusXM-manufactured and factory-installed radios will receive channel 460. Unfortunately, receivers (home and car) purchased or factory-installed prior to 2012 are not able to receive The Billy Graham Channel. A few car models manufactured after 2012 also have radios unable to access channel 460. The style of receivers the manufactures installed varied, even within the same model. All new receivers for sale these days do access the channel. They can be purchased through the SiriusXM website and at retailers such as Best Buy.
Anyone with a SiriusXM streaming subscription can access The Billy Graham Channel on 460 via the SiriusXM website on laptops and computers, or via the SiriusXM app on smartphones. Streaming-only subscriptions are the lowest-cost subscriptions. Visit www.siriusxm.com for details.
What are the hours of operation for The Billy Graham Channel? The channel can be heard anytime anyone wants to listen—24 hours a day, 7 days a week.
Can I go back and hear the messages heard on The Billy Graham Channel? There are two ways: One, all messages heard on The Billy Graham Channel can be heard whenever you like by visiting the Billy Graham audio archives. From there, the website will lead you on how to select a particular message. Second, recent SiriusXM receivers allow you to return the present message being heard to its beginning or to be paused.
>> Listen to the latest BGEA podcast or find a classic Billy Graham sermon.
>> Find out how much God loves you.