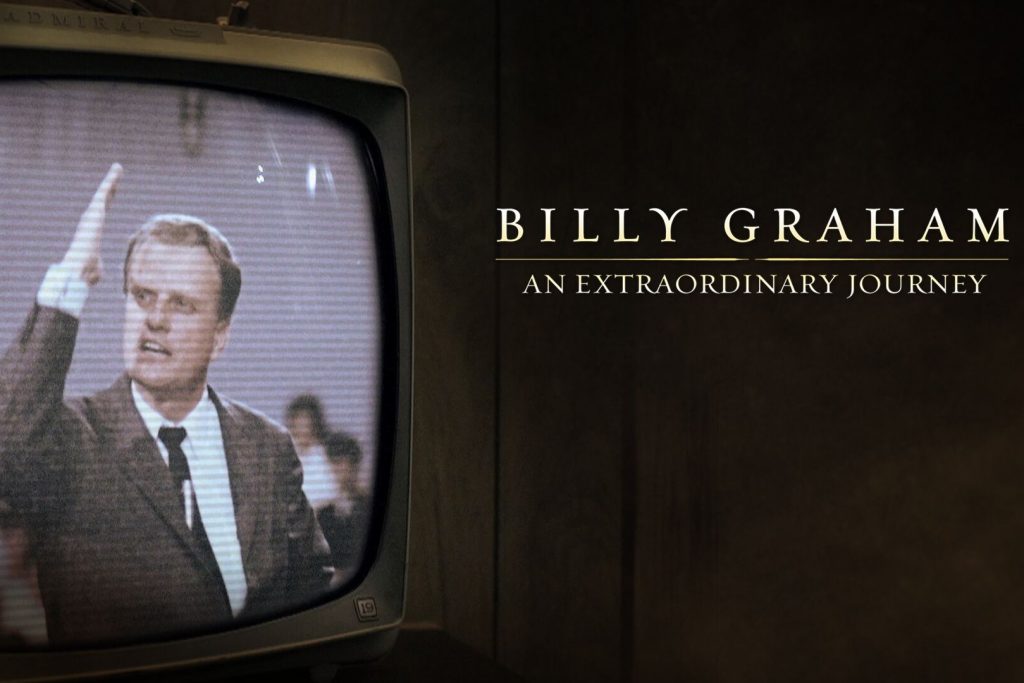 Billy Graham's passing last week has caused some to ask, "Who was this man?" while others recognize his familiar voice and message over countless news outlets and through social media posts.
Tonight (Sunday, March 4), at 7 p.m. (ET), FOX Broadcasting Company will air a very special film honoring the revered evangelist titled Billy Graham: An Extraordinary Journey.
The one-hour movie will offer an inside look at the life of Billy Graham, whose message of the Gospel of Christ helped change millions of lives over his nearly seven decades of evangelism.
Billy Graham: An Extraordinary Journey reveals never-before-seen archive footage and interviews from presidents, celebrities, family and close friends.
The film will cover his entire life and ministry, starting with how God used a farm boy to become a world-renowned evangelist.
Viewers will see historical footage including Billy Graham's 1949 Los Angeles Crusade and the Civil Rights period. It will also share his message of hope behind the Iron Curtain and time spent with presidents.
Additionally, the movie will feature Billy and Ruth Graham, and the love that endured despite the pressure of an ever demanding ministry. It will portray the well-known pastor's humility and heart, and his reflections from later years.
Throughout his life, Billy Graham preached the Gospel of Jesus Christ to some 215 million people who attended one of his more than 400 Crusades, simulcasts and evangelistic rallies in over 185 countries and territories. He reached millions more through TV, video, film, the internet and 34 books. He founded the Billy Graham Evangelistic Association in 1950.
To watch Billy Graham: An Extraordinary Journey, tune in to FOX Broadcasting Company this Sunday, March 4, from 7-8 p.m. ET.
Are you sure where you'll spend eternity? Be sure.