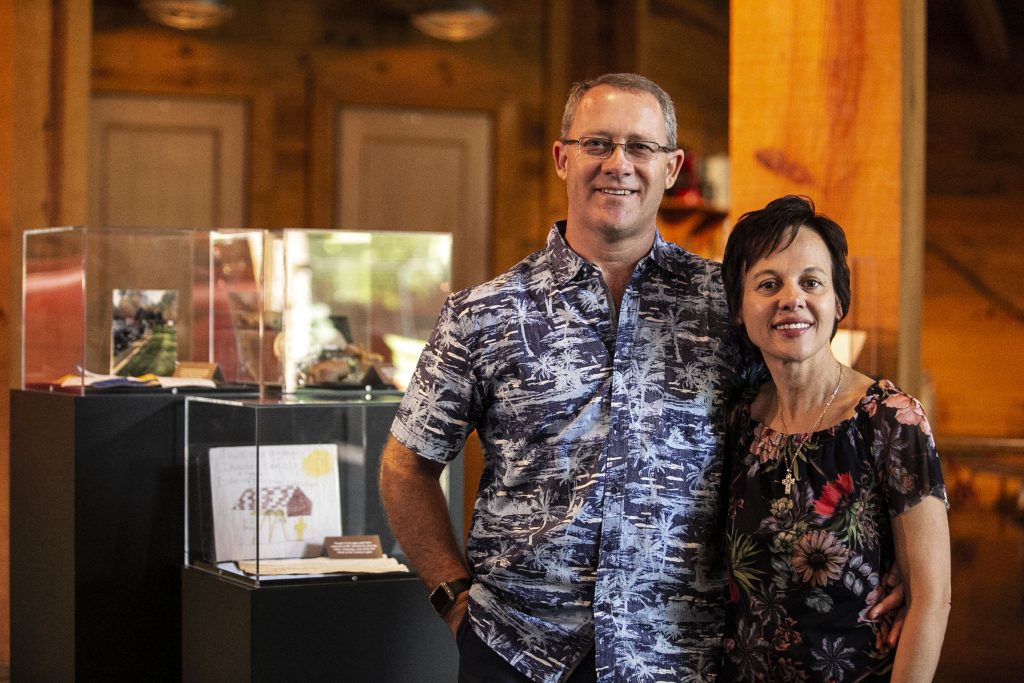 As he stood in the Billy Graham Library, a South African man removed his glasses to wipe away tears.
"It's amazing what Billy Graham has done [for the Gospel]," said visiting South African Lambert VanHeerden. "Not only for the United States, but for the world. He was truly a hero."
>> See photos from Billy Graham's ministry through the years.
Videos commemorating the evangelist's memorial events and letters of condolence from world leaders caught he and his wife, Milly's, attention. The items are part of a special exhibit, "Billy Graham: An Extraordinary Journey," that recently returned to the Billy Graham Library from the Billy Graham Training Center at The Cove.
>> Plan your visit to the Billy Graham Library in Charlotte, North Carolina.
Visiting America for the first time, the Library was on their bucket list. "My grandfather would use quotes from Billy Graham in his sermon," Milly explained. "You can read about him in a book, but here you realize how he impacted lives across the globe."
The Global Impact of Billy Graham's Ministry
He was a pastor to presidents and a world-renowned evangelist, yet Library visitor Jeanette Blackman said, "We felt like we knew him." When she got the news that Billy Graham had passed away, she remembered it was bittersweet.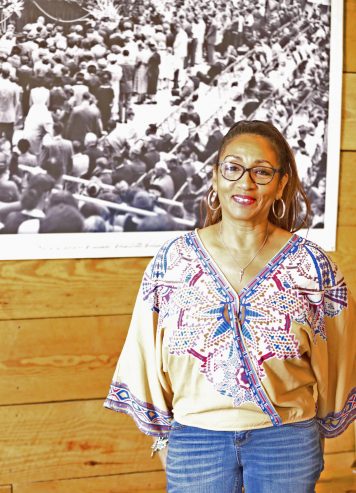 The evangelist rests beside his wife, Ruth Bell Graham, in the Library's memorial prayer garden, which is just a stone's throw away from the Graham family homeplace.
"We should never forget his [homegoing] celebration," said Wayne Atcheson, regional manager for the Billy Graham Library. "Billy Graham represented such a hope to the world. The [Gospel] message was so outspoken."
Since Mr. Graham's passing on February 21, 2018, the Good News continues to be proclaimed through the Library's ongoing Crusade.
Grasping the enormity of his ministry for the first time, Milly was amazed.
"He went all over the world to spread the Gospel," she said, after hearing of his travels to 185 countries and territories. "It made me want to teach my kids that no matter where you are, to talk about Jesus."
"[This is what] you want to pass on to your kids—to make the right choices and accept the Lord as Savior," Milly said, wishing her children were there.
Though Milly's kids couldn't visit that day, the Bennetts, a family of six, visited from Virginia.
"It was really cool. I liked seeing the galleries and [Billy Graham's] house," said 10-year-old Tegan. Other highlights were seeing Ruth Bell Graham's wedding dress, Billy Graham's commitment booklet—signed and dated with the day he committed his life to the Lord—and a testimony from former gang members.
The Gospel Message Continues to Change Lives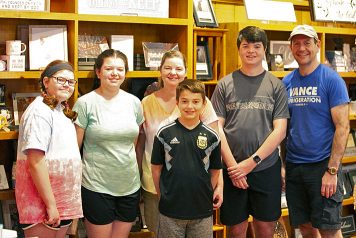 The Library staff see a lot of people during the summer, with families, tour groups and vacationers from around the world and across the U.S.
"As a Christian, it's wonderful to see Billy Graham still preaching and evangelizing, even after his passing," commented Hilda, visiting from Hawaii.
Kyonne, from Louisiana, said the experience changed her heart. "This experience has moved me to seek a deeper relationship with God and what He wants to share with me. It was moving and motivational."
Located in the lobby of the Billy Graham Library, this exhibit is free to the public and no pre-registration is required. For more information, please call 704-401-3200.
The Library's family friendly environment is for people of all backgrounds and ages. Come visit and be encouraged in your own faith walk.