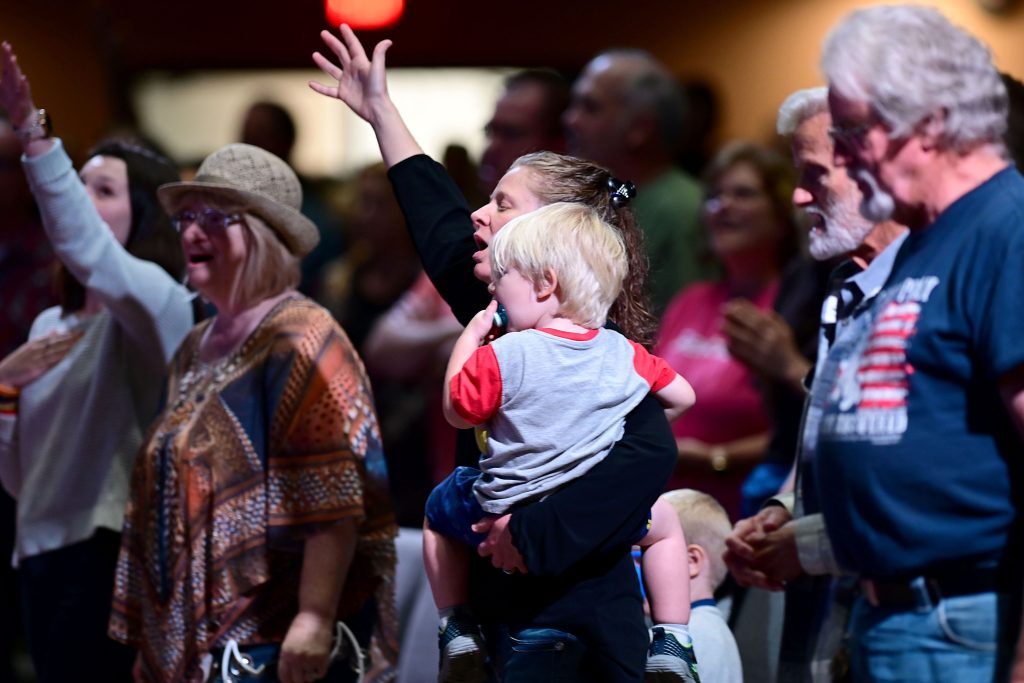 There's a shift happening.
While planning for this fall's God Loves You Tour with Franklin Graham, the Billy Graham Evangelistic Association's (BGEA's) Church Ministry team is noticing a key difference.
Franklin Graham's message isn't new—it's the same Gospel it always has been. But the people he's speaking to—and the nation itself—has changed.
"America is in desperate need of our prayers," Franklin Graham recently said. "Open hostility toward the truth of God's Word seems to grow stronger all the time in every area of society. I want to share a straightforward Gospel message with people."
Stopping in six cities from eastern Pennsylvania to central Minnesota, the God Loves You Tour will span over 1,000 miles from Sept. 24 to Oct. 2, sharing the hope of Jesus Christ in a post-pandemic era.
"This part of the country has come out of a very difficult season with the pandemic," said Steve Rhoads, BGEA's vice president of Church Ministry. "The problems in society have hit these states particularly hard. There's this strong sense of need for healing and restoration, which is what the Gospel provides."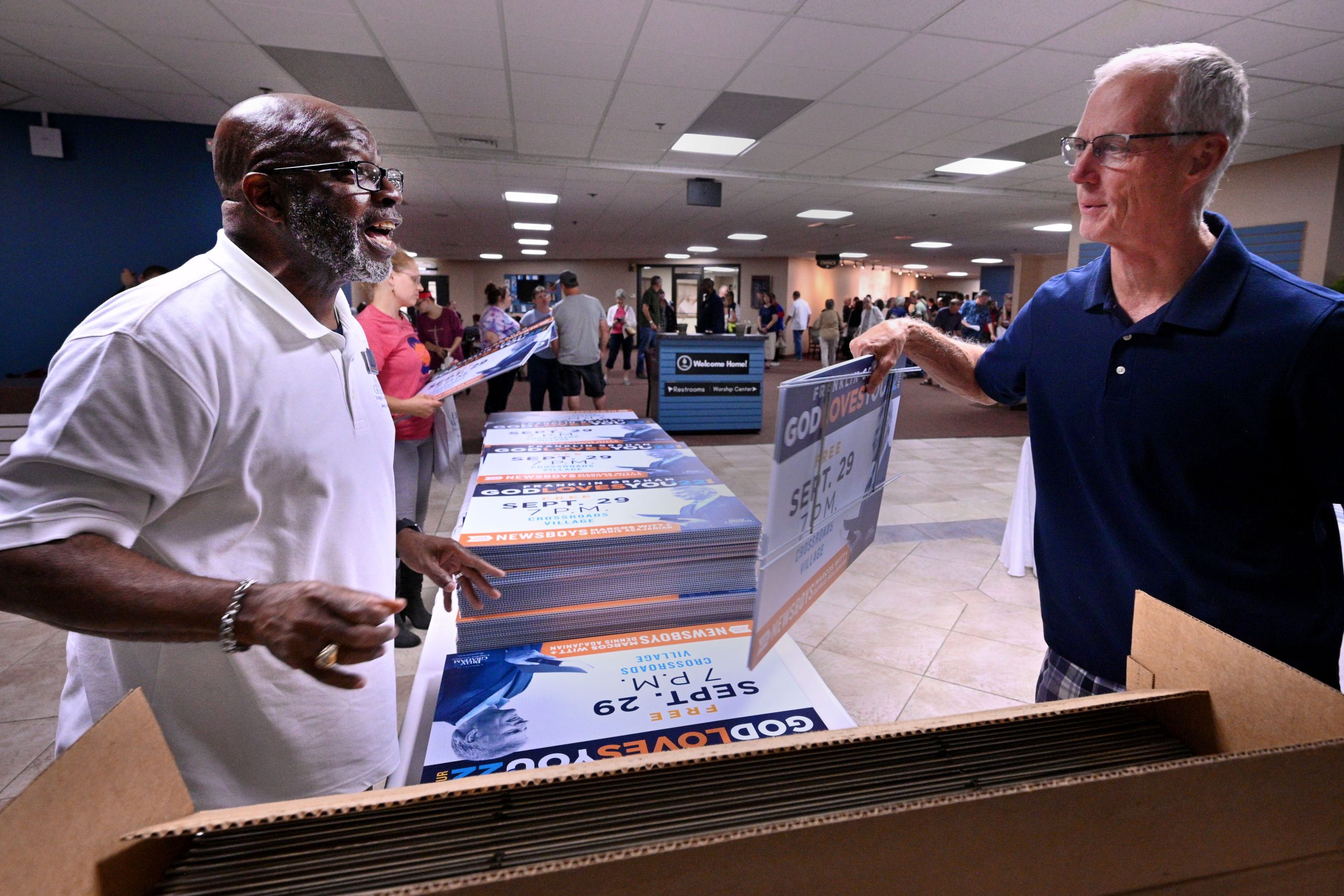 The tour aims to point broken and hurting people to the remedy: God's steadfast love never changes and He can transform any life.
Delayed three years due to the pandemic, the God Loves You Tour will be a time of "offering people hope and allowing people to look up instead of down at our circumstances … and say we need something from heaven," Rhoads said.
"This tour is the ministry keeping its promise that the Gospel would be preached, that we would invite people to trust Christ."
The uplifting, one-day outreach events will feature worship by Newsboys, Marcos Witt,* and Dennis Agajanian; a time of prayer for the spiritual needs of our nation; and a hope-filled message from Franklin Graham.
Tour Schedule
Sept. 24 – Allentown, PA
Sept. 25 – York, PA
Sept. 27 – Youngstown, OH
Sept. 29 – Flint, MI
Oct. 1 – Waukesha, WI
Oct. 2 – Rochester, MN
"Our desire is to apply the Gospel in the middle of a time where it's been bad news after bad news after bad news," said Rhoads, who's traveled between cities ahead of the tour. "The pandemic was oppressive on people's lives, and it has colored and influenced thinking and perspective on the world."
Rhoads has noticed two specific changes in communities trying to find answers: people want something authentic and they're reexamining their priorities.
And in that, God is being reconsidered.
"The church feels that there's a desire to go back to the basics. What's Christianity all about?" continued Rhoads, who helps lead the ministry in partnering with hundreds of churches around the region.
"From state to state to state, what I keep hearing from pastors is we have to get back to the core of what it is that we believe. It's Jesus only, the cross, and inviting people to get saved. That's a refreshing and important shift."
Ways to Pray for the God Loves You Tour
Pray for a great harvest of souls at each stop on the God Loves You Tour.
Pray that many would put their faith in Jesus Christ as Lord and Savior.
Pray that new believers would become part of a local church and grow in their faith.
Pray for God to transform communities along the tour—and all across America.
*Performing in select cities.