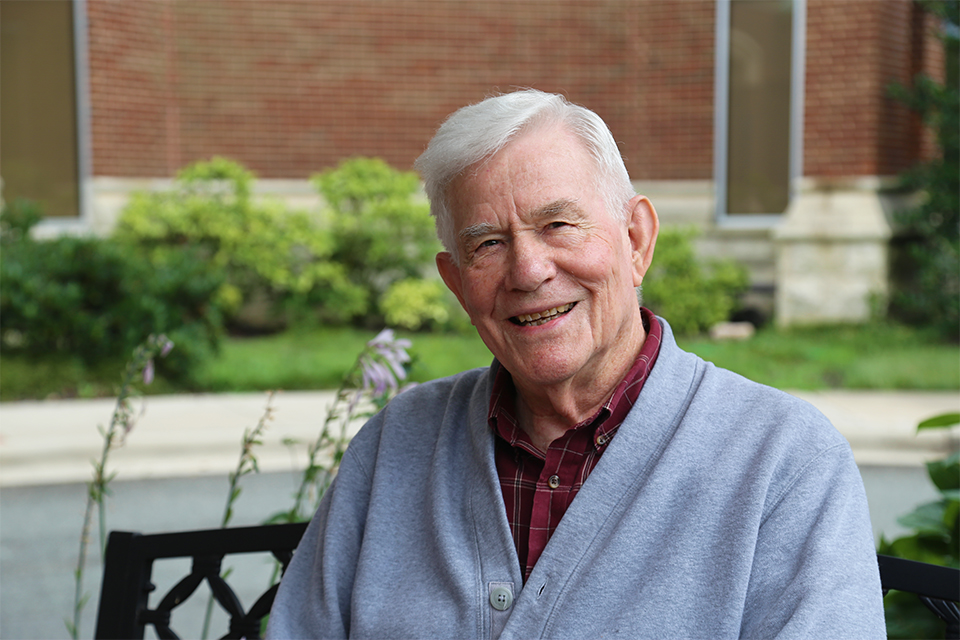 Jesus set the bar high for discipleship when he called 12 average men to follow Him.
Dr. Robert Coleman, recognized as one of the world's authorities on discipleship and evangelism, followed suit.
"You find the most natural way to be with someone," he said. "You've got to be with someone to disciple them.
"That's the master plan."
His 1963 book, The Master Plan of Evangelism, models Jesus' discipleship methods in Matthew 4:19. A classic in Christian circles, it's sold more than 3.5 million copies and has been translated into over 100 languages.
You could say Dr. Coleman is passionate about teaching and pouring into others. Nearly every week over the last 50 years, he has discipled various small groups of seminary students through Bible study and prayer.
That's roughly 2,600 meetings, give or take.
"Discipleship is not a gift of the spirit; it's a command. It's not some special call; it's a way of life," he explained.
'I've Learned So Much from Billy'
He was encouraged by many in the faith, including a young evangelist named Billy Graham. Dr. Coleman met the young preacher while visiting his brother, who was working at the 1956 Oklahoma City Crusade.
Dr. Coleman was serving as the new professor of evangelism at Asbury Seminary when his brother introduced him to the fiery evangelist. Mr. Graham then invited Dr. Coleman to sit on the platform during that night's service.
"When you've been around Billy, this is not unusual," explained Dr. Coleman. "Billy is a master in making a nobody feel like they're a somebody."
They crossed paths again at the 1966 Berlin World Congress, a Billy Graham Evangelistic Association (BGEA) conference in which Dr. Coleman was invited to participate. Years later, they served together to help plan the 1974 Lausanne Congress in Switzerland, a BGEA world evangelization conference in which Dr. Coleman chaired the North American Committee.
"I've learned so much from Billy just by being close to him," he said, explaining how he never had any formal teaching from Mr. Graham. "I could just watch him.
"I felt honored just to follow in his train. He knew how to gather people around him who could compensate for gifts that he did not personally have."
For many years, Dr. Coleman helped lead the Billy Graham Center at Wheaton College, along with BGEA's International Schools of Evangelism. He also taught at Trinity Evangelical Divinity School and Asbury Theological Seminary. Today, he serves as a distinguished senior professor of discipleship and evangelism at Gordon-Conwell Theological Seminary.
Somewhere in there, he found time to write more than 20 books. His latest, The Heart of the Gospel, explains the theology behind The Master Plan of Evangelism.
In one sense, Billy Graham and Dr. Coleman are still collaborating in ministry today as the professor's videos and materials are used in BGEA's online training courses.
Why Discipleship?
Dr. Coleman says many people in the church are saved, but they've never learned to truly follow Jesus.
Why is this? According to him, they haven't had someone to teach them.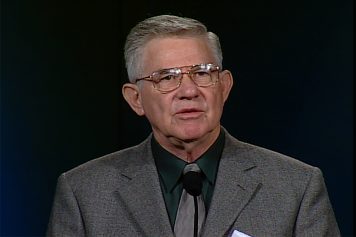 Believing discipleship starts at home, he thinks many parents no longer teach their children the basic rules of morality, discipline and respect.
Simply put, he said, "The [American] culture is just a reflection of the people that are the culture."
Even with rules and laws in a secular society, he said, "You cannot expect people to develop like God made them. The result is what we have today.
"I don't see any hope for our society today without a spiritual revival," he added, something Franklin Graham agrees with. He held prayer and evangelism events in 50 states last year and finished a four-city Tennessee tour this past May. Franklin will hit the road again in October for Decision Texas: The Lone Star Tour, stopping in seven cities to lead Texans in praying for revival in their communities, their state and the country.
Teach a Few   
"Everyone is a leader in some way," Dr. Coleman emphasized. "A mother is the leader of children in her family. … Everyone has an opportunity with a few people to teach them what he has learned about Christ."
Dr. Coleman's wife, Marietta, helped disciple their three children and partnered with him in ministry for over 65 years, mentoring wives of seminary students.
"We were a team," he said. Mrs. Coleman passed away in January.
Committed to discipling his family, Dr. Coleman has taken eight of his grandchildren on international trips and plans to travel to India with the last two this fall. He wants them to see that the church, especially in oppressed countries, is very alive.
Holiness and Grace
When he talks about God's holiness, Dr. Coleman's eyes light up.
"That's primarily what you teach in discipleship. You're talking about holiness in practical ways as a lifestyle," he explained.
"[God's] a person; He's not a theory. As a person, He has a mind so we can know Him, and He has a will so we can love Him.
"As we grow in the knowledge of who God is, anticipating heaven puts a spring in our step, even in this world, and a sparkle in our eye."
The 6-foot-2 college track athlete gets emotional talking about God's grace.
"When I look back at the way God has led my life, it's amazing. I get so overwhelmed sometimes with the goodness of God. … Sometimes I cry."
At 89 years old, Dr. Coleman isn't done teaching or learning, emphasizing the word disciple means "learner."
"I'm still learning." he said. "I want to wear out for God.
"I think in heaven we'll learn a lot faster than we learn here. We'll have a better teacher."