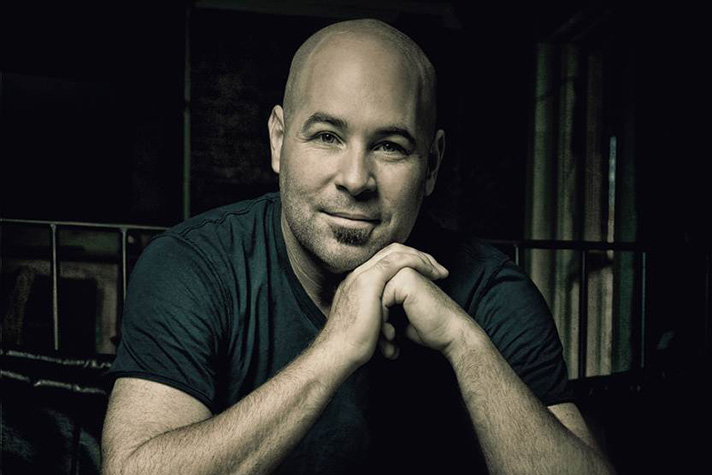 On Sunday, August 17, Mark Schultz will continue the popular concert series An Evening at The Cove in Asheville, N.C.
The year-round series features music artists who are passionate about the Gospel. Tickets to the  concerts, which are held at the Billy Graham Training Center at The Cove in the heart of the Blue Ridge Mountains, include a gourmet dinner. Overnight lodging at one of The Cove's two inns is also available.
Mark Schultz is a Dove award-winning music artist known for songs like "Love Has Come," "Remember Me," "Walking Her Home," "All Things Possible" and "Back in His Arms Again."
Have you always wanted to be a musician? How did you figure out your calling in life?
I was adopted, and nobody else in my family is musical. So I think it was definitely in my genes to do music. We had a piano that was in the basement of our house when we moved in, when I was 7 years old. My mom used to put plants on it and use it as a table because nobody in our family knew what to do with a piano. One night my parents came home and I was plunking out some melodies, and I yelled up stairs, "Hey, mom! I learned how to play the plant holder!" I still play piano and guitar by ear and love writing songs and performing them live.
Would you pick one of your songs that's particularly meaningful to you and briefly share the story behind it?
"Walking Her Home." When I moved to Nashville to try to make it in the music industry, I moved in next door to a couple named Henry and Liz. They kind of adopted me–fed me every night, encouraged me. They were 75 years old when I met them, and they quickly became my best friends. "Walking Her Home" is their life story, and interestingly I didn't have a final verse for the song until I went to visit them in a nursing home a few years back. Liz wasn't doing so well, and as I watched Henry walk her down the hall, I realized he'd just finished the song for me. He was never going to leave her side until he placed her into the arms of God.
Would you tell us a little about your organization Remember Me Mission? What made you want to use art and music to benefit orphans?
My wife and I started the Remember Me Mission after I did a fundraiser for orphans which involved me riding my bike across the country. We raised $250,000 for orphan ministries, and it was the best time I'd had doing concerts in my entire career. We realized we wanted to continue to champion orphans (especially since I was adopted at 2 weeks old) by doing special projects to benefit the cause. Also, I don't think I can ride my bike across the country again, haha, but making special albums and doing creative work is in our wheelhouse. We're just getting started, but we're encouraged by the support we've had already. Specifically our children's book (Remember Me) is very special to our family and now to many others.
Life must be pretty crazy now that you have two little ones at home. What's the best thing and the toughest thing about being a dad?
Best thing: There are so many, but I really love wrestling with and holding my boys. (The baby isn't wrestling quite yet!) I love seeing their personalities and giving them words of affirmation.
Tough thing: Traveling and being away from them has been hard–harder than I thought it would be.
What's on your iPod?
Whatever my wife is listening to. Not because she steals my iPod, but because I like her taste in music.
Register for Mark Schultz's Evening at The Cove on Aug. 17 in Asheville, N.C.
Check out upcoming Cove concerts with Jason Crabb, NewSong, Fernando Ortega and others.