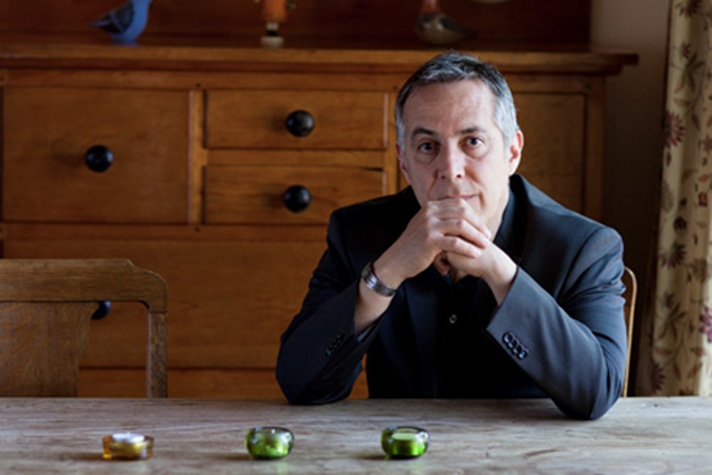 Accomplished pianist, singer and songwriter Fernando Ortega returned to the Billy Graham Training Center at The Cove on Nov. 2 for a sold-out An Evening at The Cove event.
The New Mexico native and Dove award-winning artist has recorded 17 albums. Ortega is known both for his original songs and his interpretations of familiar favorites like "Give Me Jesus," which he once recorded as a tribute to Billy Graham's late wife, Ruth Bell Graham.
There are still tickets available for several Christmas at The Cove concerts in December, including events with Point of Grace, Sara Groves, and the Tommy Coomes Band. Celebrate Christmas in the mountains of Asheville, North Carolina, with dinner and a night of worship.
Tickets are also available for much of the 2015 concert lineup, which includes Brandon Heath, Laura Story and Selah.
To get to know each of the Evening at The Cove artists better, the Billy Graham Evangelistic Association has been collecting questions via the BGEA Facebook page. Below are five questions with answers from Fernando Ortega.
Who has inspired you most, musically?
Quite a few people, truthfully. Dan Bird, John Schreiner, J.S. Bach, Brahms, James Taylor, Joni Mitchell, Flannery O'Connor, Janet Baker. Those are the first names off the top of my head, but there are many more.
Do you have a favorite hymn?
Two favorite hymns: All Creatures of Our God and King and For All The Saints.
Is there a funny story you can share from your experience crisscrossing the US and traveling the world?
I was opening for Twila Paris and playing in her band many years ago. One night I came down with a bad cold and was having trouble singing. Not long before the show, she gave me some cough medicine – told me to take a tablespoonful. After an hour, I still felt lousy so I took another. I had no clue it had codeine in it, so by the time I got on stage to sing my set, my speech was slurred and I could barely focus my vision on anything. Total disaster.
You've said there are songs you wrote a long time ago that you're still proud of, and others that you now find "cringe-worthy." What's your advice for aspiring songwriters who may be struggling to find their voice?
Read great writers. Listen to great songwriters. Surround yourself with people who are better than you at your craft. Submit yourself to intelligent critique. Polish your songs until they shimmer.
Are there any projects in the works that your listeners can look forward to checking out?
I'm truly hoping to have something out before too long. There are lots of songs in my head that need to be fleshed out.
Check out more upcoming concerts with Point of Grace, Sara Groves, Brandon Heath and others.