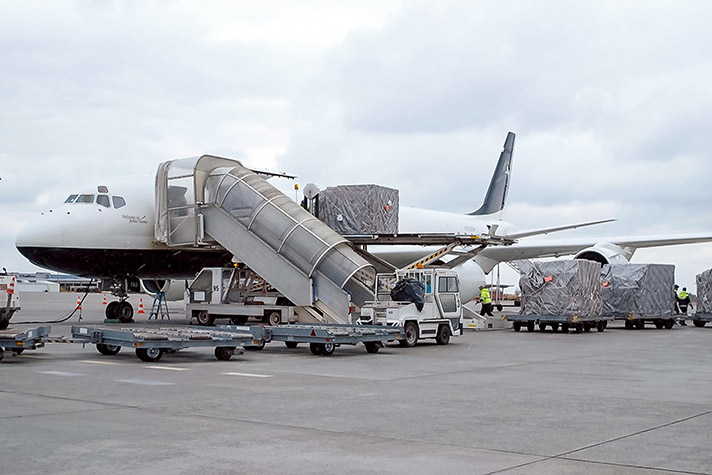 With heartbreaking stories coming out of Ukraine each day, many people are wondering, "What can I do to help?"
Believers like Franklin Graham are confident in the power of prayer. And a professional auto racing organization came up with a creative way to support the Ukrainian people.
As NASCAR drivers sprinted around Las Vegas Motor Speedway Sunday, Hendrick Motorsports committed to donating $2,000 to Samaritan's Purse for each lap led by a member of their four-car team. The team not only drove away with a win from Alex Bowman, but they also led 51 laps—racking up a $102,000 donation for Ukraine.
"NASCAR provides us with an incredibly powerful platform, and I believe we have a moral obligation to use it to help people in need," said team owner Rick Hendrick. "We hope to encourage others to support Ukraine, whether it be through Samaritan's Purse or one of the other organizations providing critical humanitarian relief."
Even before Sunday's 267-lap race, Hendrick's organization committed $200,000 to Samaritan's Purse, a sister organization of the Billy Graham Evangelistic Association (BGEA). Also, the #5 car driven by defending NASCAR Cup Series champion, Kyle Larson, prominently featured the Samaritan's Purse website so viewers could participate in supporting Ukraine.
"Thank you Rick Hendrick and Team Hendrick Motorsports for all you are doing to help the people of Ukraine," said Franklin Graham, president and CEO of Samaritan's Purse and the BGEA. "As Team Hendrick races in Las Vegas, our team will be racing to get the field hospital set up and find more ways to help the hurting people of Ukraine."
>>Look inside another field hospital, previously set up to assist a community during a COVID-19 outbreak.
A Samaritan's Purse cargo plane loaded with supplies and personnel for an Emergency Field Hospital took off from Greensboro, North Carolina, Friday morning. After landing in Poland Sunday, the hospital was transported to Ukraine, where Samaritan's Purse medical teams will provide specialized trauma care.
"They need our prayers," said Franklin Graham, referring to the doctors, nurses and other personnel headed to the war-torn country.
Watch Edward Graham share before boarding the plane:
My son @EdwardG1911 is in Greensboro, NC, where our @SamaritansPurse DC-8 is set to deploy in just a few minutes. Watch this short update from him and pray for the people of #Ukraine. pic.twitter.com/hWJogL7Vz0

— Franklin Graham (@Franklin_Graham) March 4, 2022