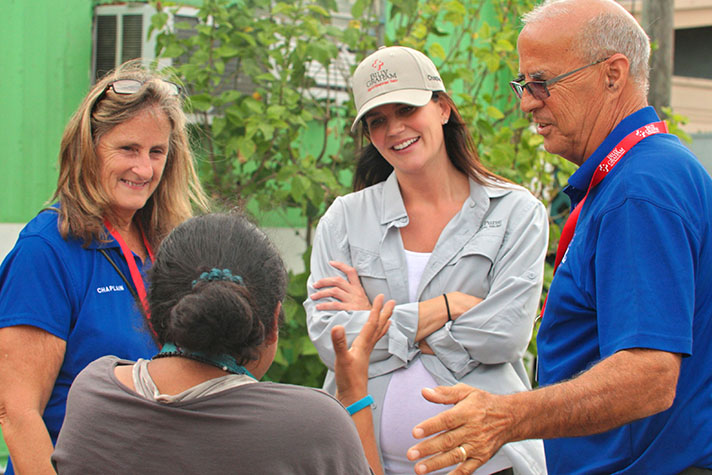 When the radar forecasted Hurricane Ian, Cissie Graham Lynch had a decision to make. Should she and her children evacuate from their home in Fort Myers?
Just as Hurricane Ian interrupted millions of Floridians' lives in the past two weeks, Lynch is interrupting her current Fearless podcast series "The Elephant in the Room" to describe what's transpired in her community and personal life.
The Category 4 storm killed 102 Floridians, with more than half of those being in Lee County, a hard-hit area that includes Fort Myers.
Lynch said, "Everything that has happened has … been quite emotional."
Eight months pregnant, Lynch chose to evacuate her children to her parents' home in North Carolina while her husband, Corey, flew back from a job in Alaska. Corey was born and raised in Fort Myers, and his parents' home was flooded in the storm.
Situated near a river, Lynch was almost certain their 1960s home would flood, too.
Now back in Fort Myers, Lynch shares on Fearless how their home was miraculously spared from the storm in what she calls "a mystery other than God's grace."
In the aftermath, she has been ministering to affected homeowners alongside Billy Graham chaplains as they offer emotional and spiritual care to residents of Fort Myers and surrounding areas.
"They just need somebody to listen to them, to listen to their brokenness, to listen to their heartache," Lynch explained.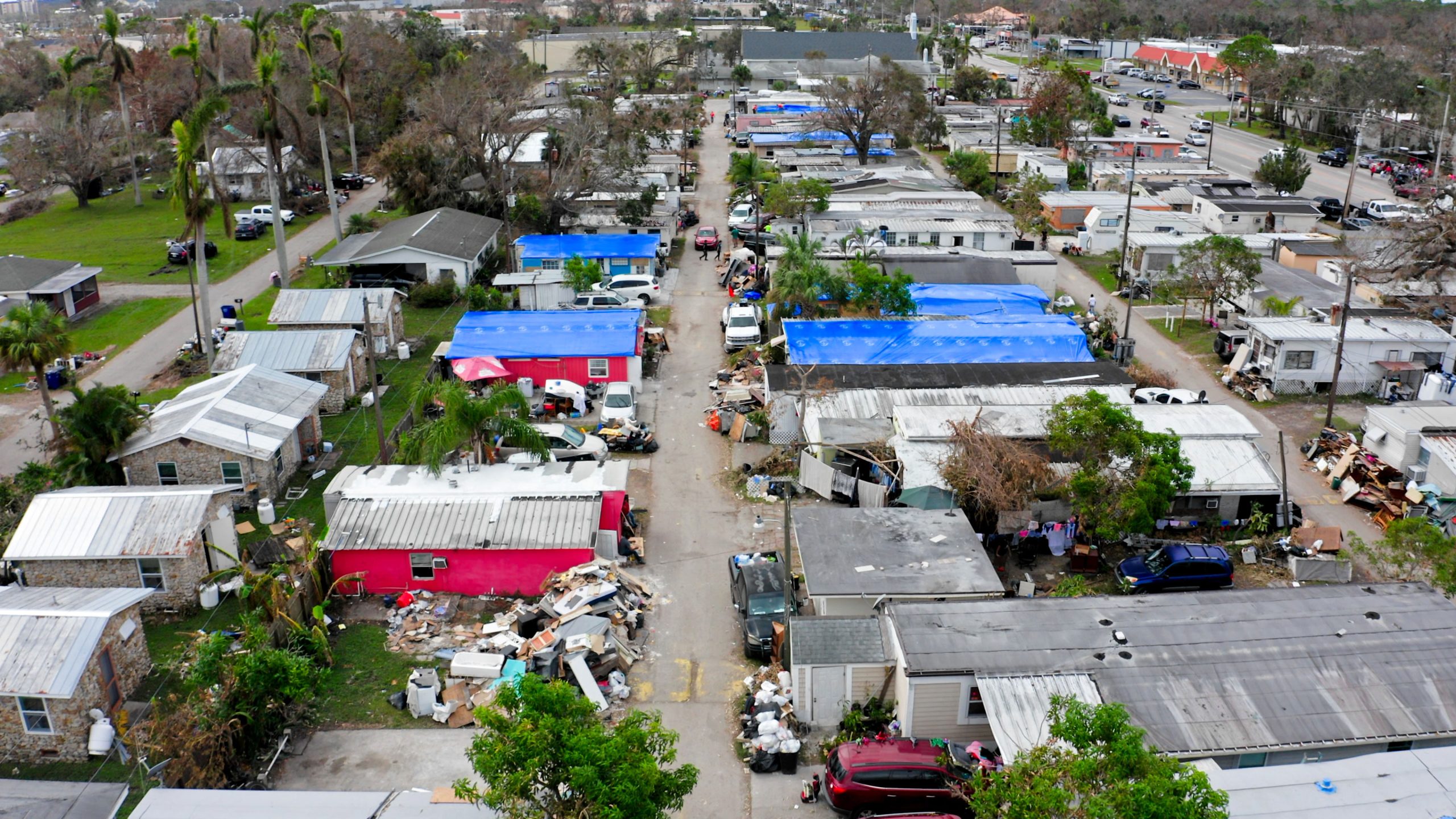 "These chaplains … have a way of communicating God's love and a sincerity with these people who are just hurting," Lynch shared.
Alongside the chaplains, she met a Hispanic woman who climbed into her attic with her family as the floodwaters rose higher in their home.
"They got up in their attic and she just started praying. She said she was texting her family, trying to fix all the wrongs that she had done and asking for forgiveness, praying," Lynch said.
As the woman texted family members that she loved them, she asked the Holy Spirit to calm her. She told Lynch how she clearly felt the peace of God.
The moment was a reminder of Psalm 40, which says: "I waited patiently for the Lord. He turned to me and heard my cry. He lifted me out of the slimy pit, out of the mud and mire; he set my feet on a rock and he gave me a firm place to stand" (NIV).
"That was that woman's testimony," Lynch said. "He heard her cry and He set her feet on a solid rock to stand on.
Lynch ended the episode with a reminder to her listeners that "we are to share of His goodness, the things we have heard, the things we have seen—and we have seen His goodness already."