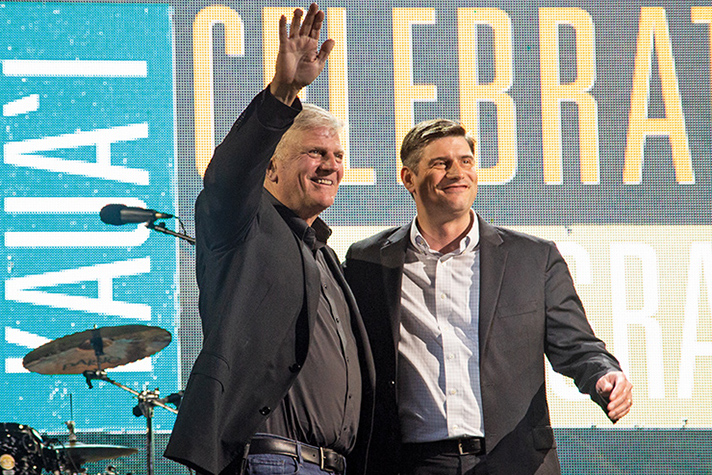 While physically taking the Gospel to the ends of the earth was challenging this past year, the Billy Graham Evangelistic Association (BGEA) stands ready in 2021. As doors open, the ministry is preparing to hold evangelistic events around the world.
Franklin Graham has Festivals planned for Argentina, South Korea, Italy, Russia and Brazil.
In addition, Franklin Graham is preparing the next Decision America Tour for late September to early October. Stops may include locations in Illinois, Missouri, Oklahoma, Texas, New Mexico, Arizona and California. These one-day evangelistic events feature live music, prayer and a Gospel message.
His son, Will Graham, plans to hold Celebrations in Georgia, West Virginia, Tasmania, South Dakota, Iowa and Canada.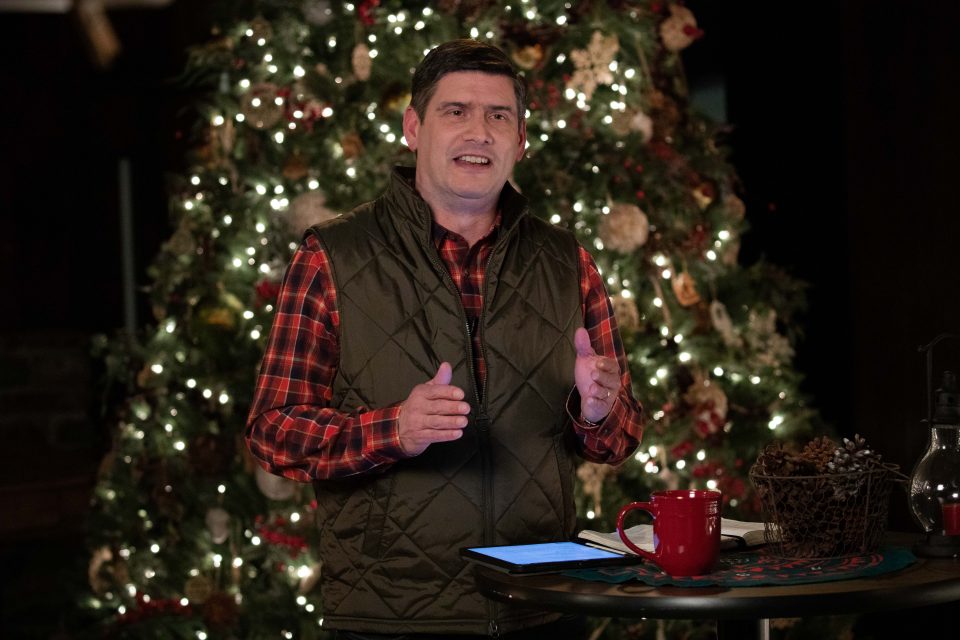 All events are conditional, depending on each state—or country's—current COVID-19 safety measures.
The coronavirus has highlighted even more the need for Christians to share the hope they have, as stated in 1 Peter 3:15—Always be prepared to give an answer for the reason for the hope that is within you.
"I think the pandemic has only strengthened the commitment and the resolve to reach people with the Gospel more than ever," said Viktor Hamm, BGEA's vice president of Crusade Ministries. "Because we see the hopelessness that is out there without Christ."
That hopelessness was rampant in the Lombardy region of northern Italy last spring, where many died from COVID-19.
Next year's Milan Festival will be held about 60 miles from Cremona, where BGEA's sister organization Samaritan's Purse set up an emergency field hospital to provide additional care. Chaplains with the Billy Graham Rapid Response Team prayed and shared the hope of Christ with hospital staff and residents.
Churches in the region have invited the BGEA to return, with about 250 churches working together on the Franklin Graham Festival.
The Seoul Olympic Stadium is the site of a planned fall Festival with Franklin Graham. The strong ties between BGEA and Korea's capital city date back to the 1973 Crusade led by Billy Graham where 1.1 million people attended the final night—most traveling by foot. Some 75,000 indicated they made decisions for Christ.
Around 2,500 churches are partnering with the ministry for this large event. BGEA is currently assisting these small congregations with an online platform to stream church services.
With 50,000 U.S. troops stationed near Seoul, a military outreach leading up to Festival weekend is in the works.
A Festival in St. Petersburg, Russia, is also planned for autumn. In 1992, Billy Graham held a Crusade in Moscow, and Russian churches have extended another invitation.
In December, Franklin Graham plans to head south to share the Gospel in Rio de Janeiro. About 30 percent of the city's residents live in favelas, or slums. BGEA is hoping to bring busloads of people from favelas to the Festival—about 3,500 buses per day.
The ministry will offer Christian Life and Witness course training to approximately 10,000 churches as participants learn how to share their faith. Samaritan's Purse's Operation Christmas Child ministry plans to distribute 50,000 gift-filled shoeboxes to children, most who live in poverty.
Each Crusade location is prayed over many times.
"We go to places evangelists have a burden for," said Hamm, noting the ministry is blessed with many invitations.
God puts the same burden on the hearts of the local leaders as He does on the hearts of evangelists, according to Hamm. "When these two burdens come together, then they know this is the time and this is the place."
While people always need to hear the Gospel, the Holy Spirit directs Franklin Graham, Will Graham and other BGEA evangelists to specific places.
BGEA and the 2021 Crusade city churches followed God's prompting. Now they're just waiting for a green light.
"The churches are ready for a public coming together," said Hamm. "There is something that social media cannot do. There is something that Zoom and streaming will never do.
"We are waiting patiently for God's moment when He says, 'Go.'"
Do you have the hope Christ offers? Start here.