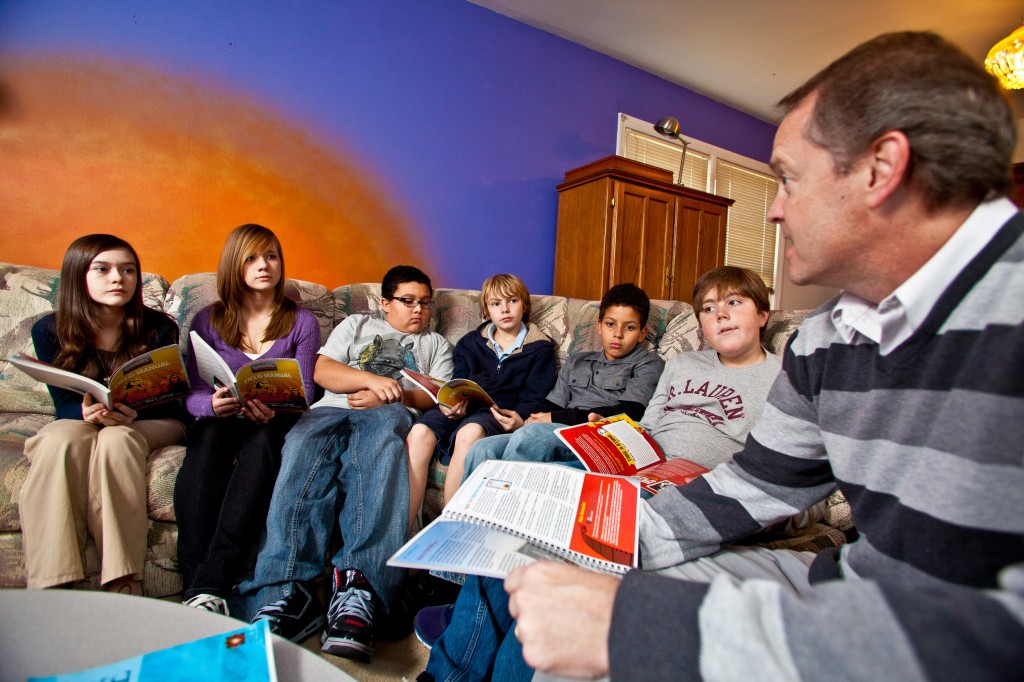 Aussies packed the West Melbourne Stadium by the thousands on February 15, 1959, to hear the Rev. Billy Graham preach the first sermon of what would become one of Australia's most historic moments.
The meeting was running late, so he decided to get right to the message he wanted them to hear that evening – the very first Bible verse he learned as a child.
"I couldn't have been more than 4, maybe 5 years of age, and this is the passage [my mother] taught me," Graham said, pointing the audience to John 3:16.
For the next three months, Mr. Graham took the message of how "God so loved the world" across Australia.
In one crowd stood 15-year-old Peter Jensen, now the Anglican Archbishop of Sydney. And that simple lesson he learned from Mr. Graham as a teen has fueled the Billy Graham Evangelistic Association's latest effort to reach young people down under.
Fast forward 54 years later to February 2013 and you'll find the BGEA has just completed 12 days of Dare to Be a Daniel seminars in 10 cities across Australia. The goal is to eventually distribute Bible study materials to 10,000 "tweens" in this nation.
Dare to Be a Daniel is a BGEA training program meant to help kids ages 9 to 14 share their faith with others by finding the biblical role model in the prophet Daniel.
After the recent Australia tour, at least 240 church leaders agreed to use the curriculum with their youth.
"We have the opportunity to impact a nation by equipping kids," explained Chad Miller, Director of BGEA Children and Youth Evangelism Training.
But to get Dare to Be a Daniel in Australia's churches, there were hills to climb.
Although Mr. Graham had introduced hundreds of thousands of Aussies to Christ in 1959 and his son and grandson had returned later delivering the Gospel message, BGEA is not widely known in Australia.
Australian churches also aren't accustomed to using Bible studies and systematic curriculum like Dare to Be a Daniel.  This, coupled with the lack of resources in the nation, made getting the word out about Dare to Be a Daniel no easy feat.
So Rodney Trinidad, BGEA's School and Youth Relations Manager in Australia and New Zealand, and Jorge Rodrigues, Executive Director of BGEA Australia and New Zealand, dropped to their knees in prayer.
Soon after, the pair felt God nudging them to not only distribute the training materials to 10,000 kids — but to do it for free.
"They thought, 'If this is God's idea then He's going to fund it,'" Miller said.
And He did.
Thanks largely to Bible League International, an Australian ministry that distributes Bible materials, the Dare to Be a Daniel student manuals will be provided free of charge. U.S. supporters of BGEA also chipped in to provide funding for the leader's guides.
"[This was] the body of Christ working together to do great things," Miller said.
More than 100 churches were represented at the trainings and based on commitments from leaders so far, more than 2,200 children will be introduced to Dare to Be a Daniel in the next few months.
"We need to equip our young people to be doers, to be disciples," said Mariette Hanekom, who represented Cootamundra Baptist Church at one training.
"Sometimes I think we complicate the message and therefore it is lost [among] tweens," added Rylee McLean of Junee Baptist Church.  "[Dare to Be a Daniel] is a simple but informative message that will engage them and give them confidence to go out into the world and share the Gospel."
Miller sees the recent seminars as just the beginning of BGEA's efforts to reach young people across the globe through Dare to Be a Daniel.
"The legacy of Dr. Graham enables us to unite the church in that way," he said.  "What a privilege."