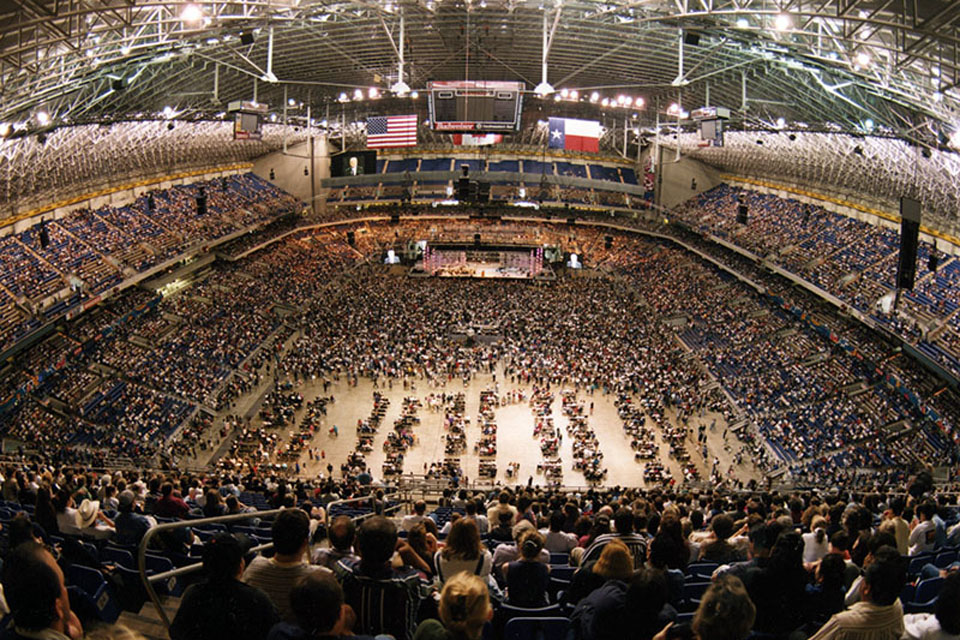 When Joan Courtney walked into the Billy Graham Evangelistic Association's Charlotte, N.C., headquarters last week, she felt overwhelmed as she began to pray.
"The Holy Spirit's presence is so alive here," Courtney said. "The presence of the Lord is in this place."
Courtney traveled to Charlotte from San Antonio, Texas, to join her fellow National Prayer Committee (NPC) members for their annual meeting.
From Jan. 27-31, 78 members of the NPC and the Denominational Prayer Leaders Network gathered at the BGEA and the Billy Graham Library next door.
Many of the visitors had personal connections to Billy Graham's ministry. One man made a decision for Christ at a Crusade in Indianapolis. Another accepted Jesus in his living room while watching Mr. Graham preach on TV.
Courtney's connection is a little different. Her visit to the BGEA took her back to the filled-to-capacity Alamodome in April, 1997.
It was Billy Graham's South Texas Crusade—an event that drew more than 245,000 people to the San Antonio stadium.
For thousands of those in attendance, the Crusade was the start of a new walk with God, as they came forward in response to the Gospel invitation.
For Courtney, the event was the start of a unique, multicultural prayer ministry that's still going strong 17 years later.
'It Was a Miraculous Time'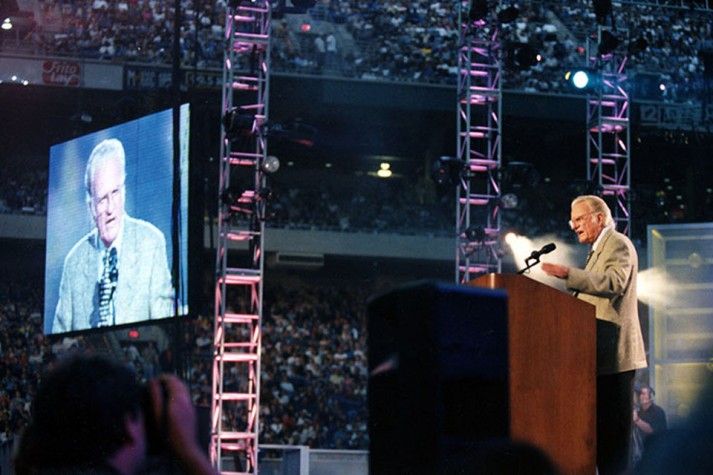 The 1997 South Texas Crusade was a four-day event that filled the then-three-year-old Alamodome for the first time. English- and Spanish-speaking churches from all over the region came together to make the Crusade possible.
Courtney served as prayer chairman for a women's event scheduled to take place a few months before the actual Crusade.
As she spread the word about the event, groups of women from various backgrounds and denominations began springing up across the city of San Antonio. In a matter of weeks, 28 groups of women were praying for their neighborhoods and for the city as a whole.
"And because of those prayers, we not only sold out the women's event, but it was overflow to capacity," Courtney said. "So the Lord led us to have a second event the same day. The overflow was sold out."
As the Crusade drew closer, the women continued to meet together and pray. Just before the big event, Courtney and her team of prayer warriors notified the local churches that they would be praying over the entire stadium.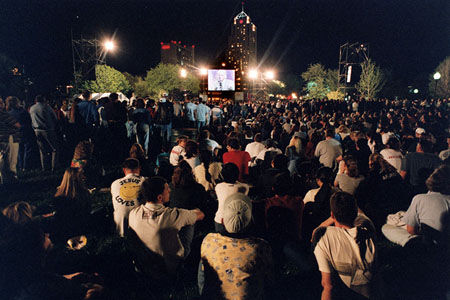 "We had a map of the whole Alamo Dome," Courtney said, "and we gave people their section to cover. They literally went around to every seat and touched the seat. They would come back with black on their hands from touching the seats. By the end of the two days…the whole stadium had been covered in prayer."
As the Crusade got underway, their prayers were answered. The night of Saturday, April 5, with the Alamodome packed, 10,000 people gathered in an overflow area at nearby Hemisfair Park.
The Crusade featured dc Talk, Michael W. Smith, Charlie Daniels, Amy Grant and Jaci Velasquez. Then-Texas governor George W. Bush served as honorary chairman.
"It was a miraculous time," Courtney said. "I know there were so many salvations. It was the highlight of my life, because I saw God move in ways I had never seen Him move in answer to prayer. People wanted to receive Christ. It seems like they were running down there."
Leaving a Legacy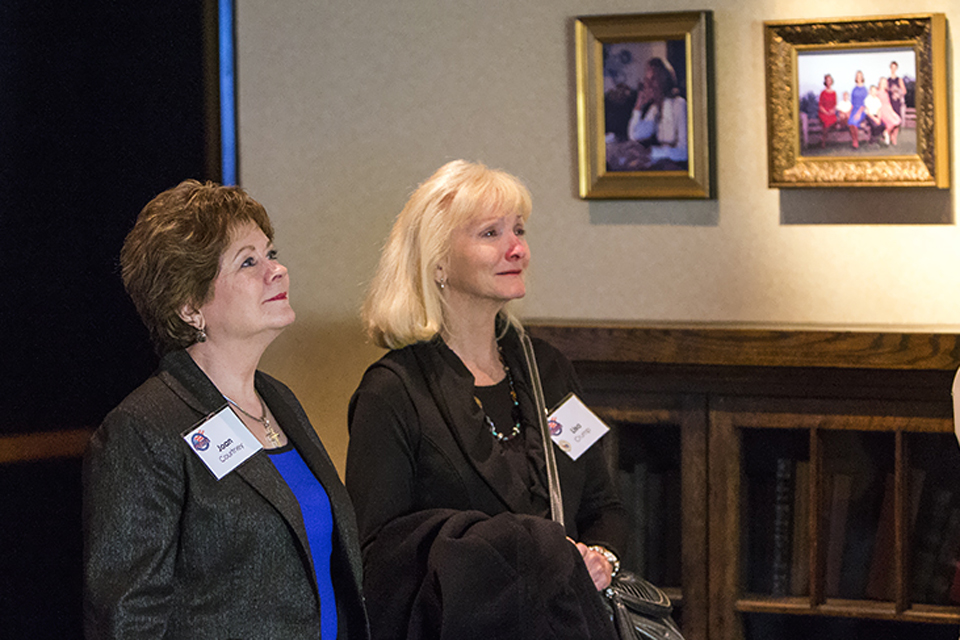 When the last people filed out of the Alamodome Sunday night and the stadium lights flickered off, it would have been easy for San Antonio's prayer groups to call it a success and move on. But that's not what happened.
"We kept praying for a year, meeting once a month for one hour to pray for our city and nation," Courtney said.
When 12 months had passed, they still weren't ready to stop.
Today, 17 years later, about 22 groups of women are still meeting. They now make up a ministry called Women's Prayer International, of which Courtney is the president.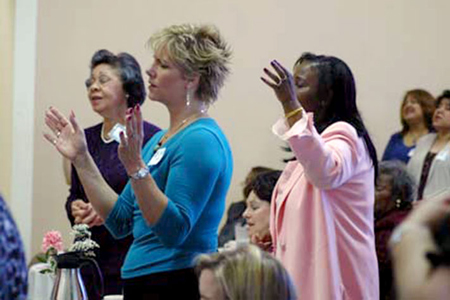 About 185 women are part of the group. Most are concentrated in Texas, but there are small pockets in Arkansas, Kentucky, New York and Puerto Rico and even as far away as Tokyo and Hong Kong.
The ministry is based on John 17:21: "That they may all be one, just as you, Father, are in me, and I in you, that they also may be in us, so that the world may believe that you have sent me (ESV)."
"This is a very unique ministry," Courtney said. "We're intercessors united together to be world-changers in our cities through prayer. The bonding is tremendous, because when you pray Kingdom-focused prayers, you bond together in the Spirit of the Lord and become good friends."
Just like it was back in 1997, the group is still multigenerational and multicultural.
"We're sisters in the Lord," Courtney said. "We've been told there's no one like us."
As far as the results, Courtney says the impact of their prayers is often in the unseen realm. But there are signs that prayers are being answered.
"We've seen a transformation of our own lives, to be more like Christ, so we believe that has a domino effect with those in our lives," Courtney said. "A personal example is my own husband. I prayed for him for 30 years. Everyone in the city was praying for that man. But he came to Christ six months before he passed away, and through that, others have come to Christ."
As she meandered through the rooms of the Billy Graham Library, Courtney was inspired to keep praying for the lost in her city and beyond.
"You can't even put into words the overwhelming experience of seeing how God has used [Billy Graham] to touch hundreds and thousands and millions of souls to come into the Kingdom," she said. "It ministered to me. Look at what one life can do. And I want to be that one life. One life committed to follow the Lord, uncompromisingly."