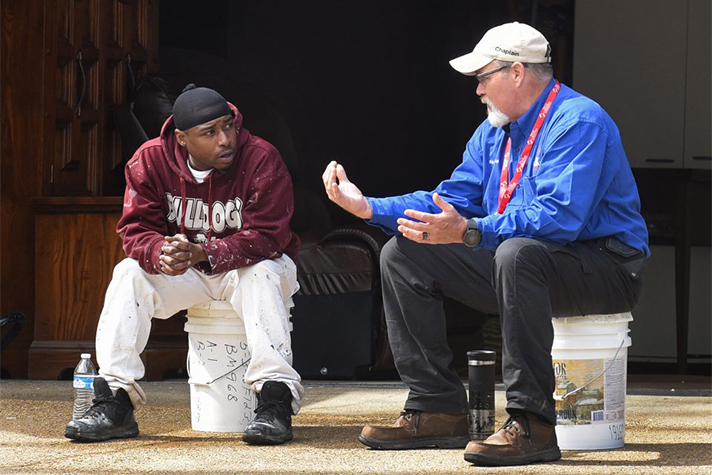 Although much of the world has never faced a widespread crisis like COVID-19, thousands have encountered personal crises or disasters beforehand. Since 2002, the Billy Graham Rapid Response Team (RRT) has served communities in the aftermath of man-made and natural disasters, and continues to be on the ground through this pandemic. Within the first three months of this year, the global network of 2,000-plus chaplains deployed more than 100 of its chaplains, who have prayed with nearly 7,000 people.
Reflect on how God has carried so many through difficult circumstances already in 2020—and trust in His faithfulness to do the same for all who believe in Him.
January
Victoria and New South Wales, Australia | Wildfires
When Australia faced one of the continent's worst-ever wildfire seasons, Billy Graham chaplains from around the world showed up to offer emotional and spiritual care to devastated communities—including some who had lost loved ones, homes or possessions. While this deployment started in September 2019, chaplains expanded to more affected regions at the beginning of the new year, spreading the light of Christ farther than any fire ever will.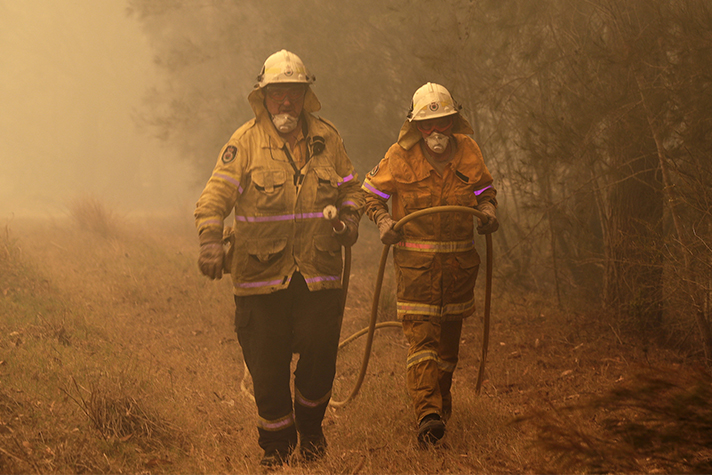 >> (STORY) 'It's Heartbreaking': Australian Chaplain Gives Fire Update
>> (PHOTOS) Billy Graham Chaplains Around the World Respond to Australia Bushfires
Desoto County, Mississippi | Tornadoes
During a winter storm system that spawned tornadoes throughout the South and Midwest, a dozen people were killed and thousands of homes and businesses were damaged or destroyed. The RRT shared the love of Christ and offered prayer to many, including a woman named Sue and two young men who recognized Jesus as Savior.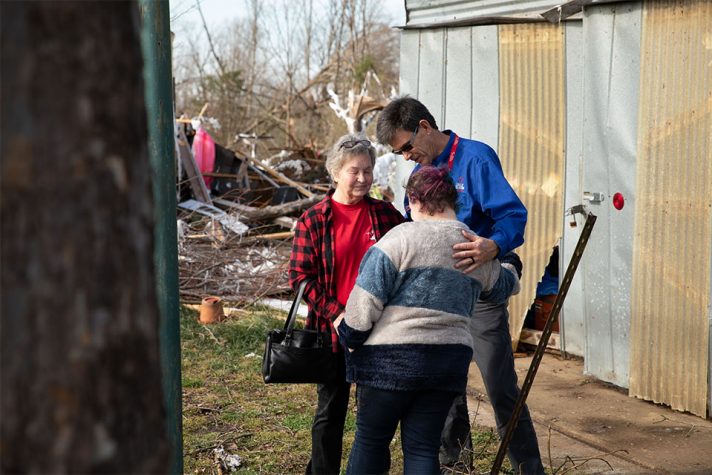 >> (STORY) Crisis-Trained Chaplains Ministering in Mississippi After Deadly Storms
>> (PHOTOS) A Listening Ear, A Warm Embrace: Chaplains Minister in Wake of Devastating Tornadoes
>> (VIDEO) 'I Was Standing Under Jesus': One Woman's Spirit-Fueled Story of Survival
February
Spartanburg, South Carolina | Tornado
Billy Graham chaplains headed to the small town of Spartanburg, South Carolina, when a twister turned the community upside down. Inspired by the area's faith, the team witnessed incredible testimonies of trust stronger than the storm's high winds.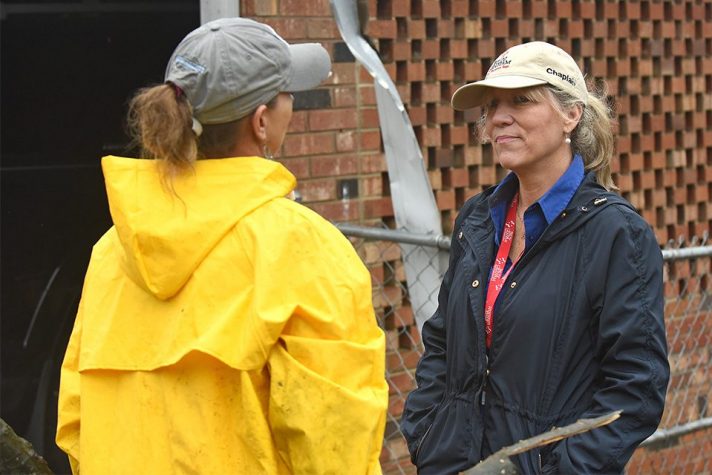 >> (STORY) Billy Graham Chaplains Ministering in SC Following Tornado
>> (PHOTOS) Billy Graham Chaplains Help South Carolinians Recover After Tornado
Ponce, Puerto Rico | Earthquakes
Less than three years since Hurricane Maria swept through the island, Puerto Rico has been continuously shaken by earthquakes—causing them to live in fear daily. Hoping to ease survivors' anxiety and offer encouragement, a Spanish-speaking team of chaplains deployed to offer never-ending hope.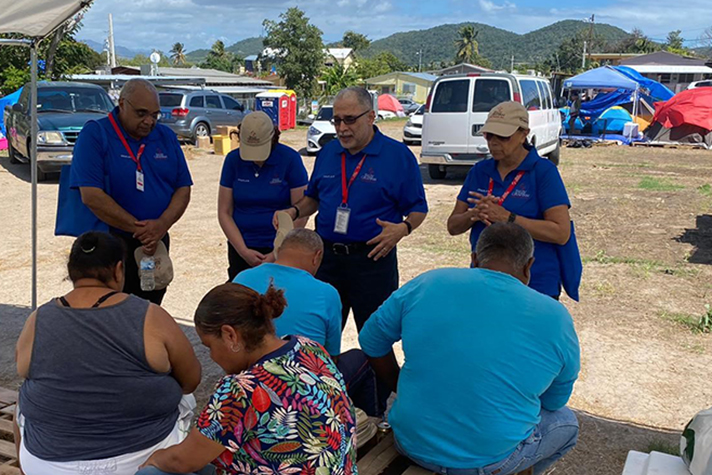 >> (STORY) Chaplains Minister to Puerto Ricans Facing 'Constant Anxiety' from Earthquakes
Pendleton, Oregon | Flooding
A historic Pacific Northwest ranch town encountered severe flooding this winter, leading to several residents being rescued by helicopter from their roofs. The RRT comforted residents, and one local prayed to receive Christ before saying, "Come back tomorrow so my wife can hear this."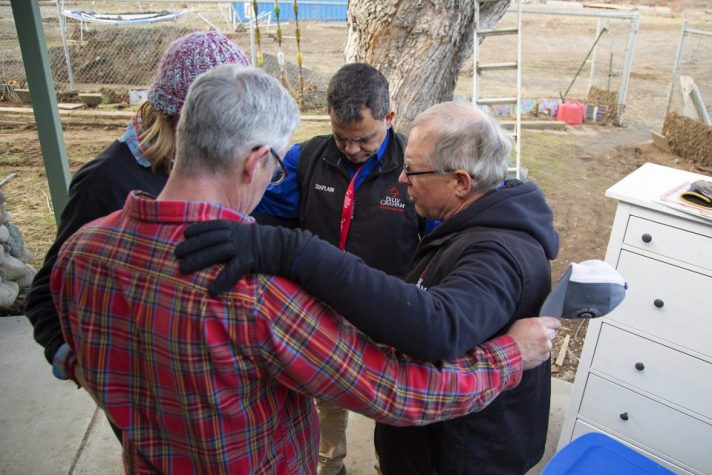 >> (STORY) Rapid Response Team Available to Oregon Community After Severe Flooding
>> (PHOTOS) Billy Graham Chaplains Offer Care After Oregon Flooding
Jackson, Mississippi | Flooding
Pounded by heavy rains that resulted in door-to-door evacuations, Mississippians faced horrific flooding in their capital city of Jackson. RRT chaplains came to the heavily populated area to provide a listening ear to those in crisis.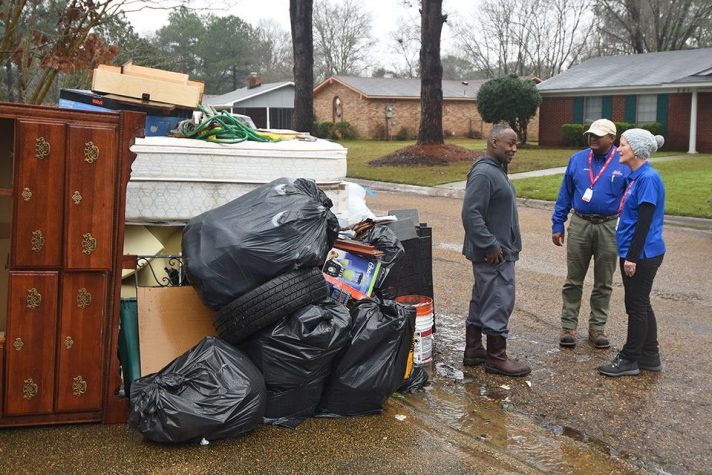 >> (STORY) Chaplains Ministering in Mississippi Following Catastrophic Flooding
>> (PHOTOS) Jackson, MS, Residents Welcome Chaplain Care After Flooding
Sumter, South Carolina | Shooting
Sheriff's Cpl. Andrew Gillette was shot and killed while on active duty. Chaplains with a law enforcement background offered a ministry of presence and prayer to local officers and those grieving.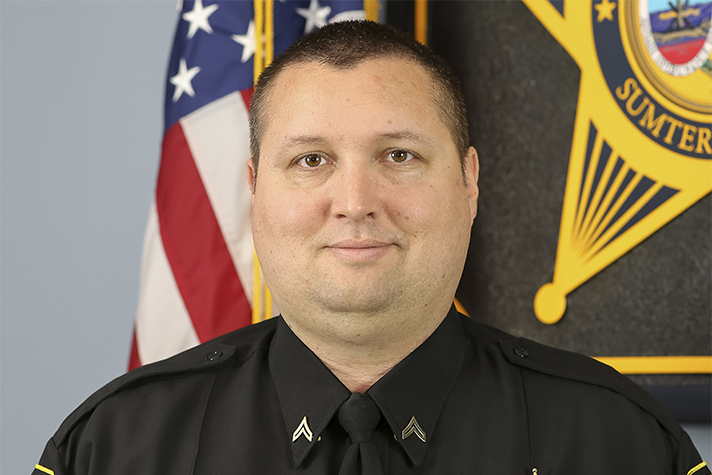 >> (STORY) 'Our Hearts Are Heavy': Chaplains Respond to SC Deputy Shooting
March
Nashville, Mt. Juliet & Cookeville, Tennessee | Tornadoes
Thousands of Tennesseans lives were forever changed when a series of overnight twisters charged through a 145-mile stretch of the state, including the Nashville area. Will and Edward Graham served alongside Billy Graham chaplains and Samaritan's Purse volunteers in the storm's aftermath. They were able to encourage communities facing unimaginable circumstances and trauma.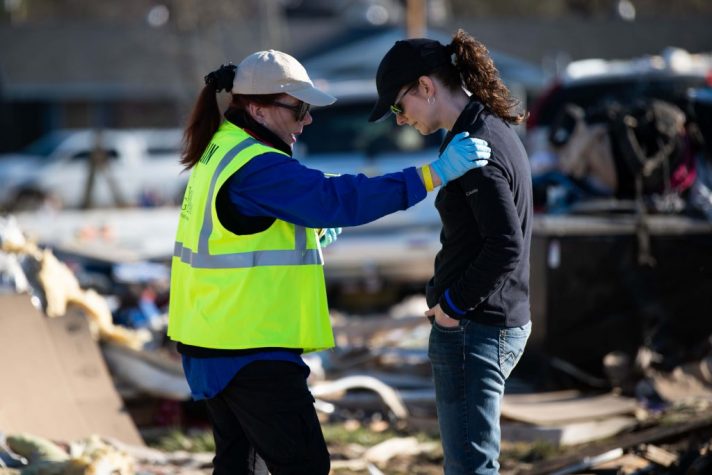 >> (STORY) Edward Graham Urges Nashville Neighbors to Look to God After Twisters
>> (PHOTOS) TN Homeowners Comforted by Chaplains, Graham Family
>> (PHOTOS) Chaplains Sharing Peace of Christ in Tornado-Ravaged Nashville Region
>> (VIDEO) Will Graham Visits Nashville Alongside Chaplains
>> (VIDEO) Shaken Tennessee Residents Pray with Will Graham
Italy, Nationwide & New York City | Pandemic
In a matter of months, COVID-19 has completely changed the world. With thousands suffering daily from this new virus, the RRT is offering care to those dealing with anxiety and fear. The global network of 2,000-plus chaplains has been asked to wear their signature blue shirts for ministry opportunities while in public, and a team of chaplains is serving at a Samaritan's Purse Emergency Field Hospital in Cremona, Italy. More chaplains are on their way to New York City to help fight the coronavirus alongside Samaritan's Purse, which has a field hospital set up in Central Park.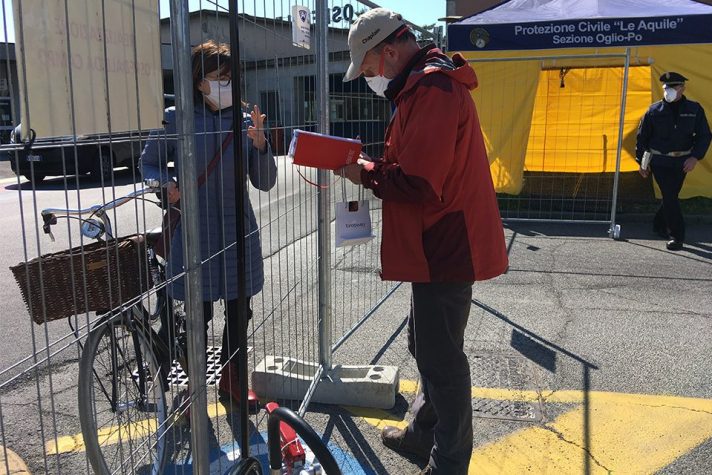 >> (STORY) Billy Graham Chaplains Share Spiritual Advice Amid Coronavirus
>> (PHOTOS) Billy Graham Chaplains Ministering in the Face of Italian Crisis
Jonesboro, Arkansas | Tornado
Chaplains are on their way to serve in the Midwestern community of Jonesboro, Arkansas, after a tornado ripped through the area on March 28. At least 22 people were injured and more than a 100 homes damaged in the violent storm.
>> (STORY) Billy Graham Chaplains Head to Hard-Hit Jonesboro, Arkansas
Not featured: Milwaukee, Wisconsin | Shooting