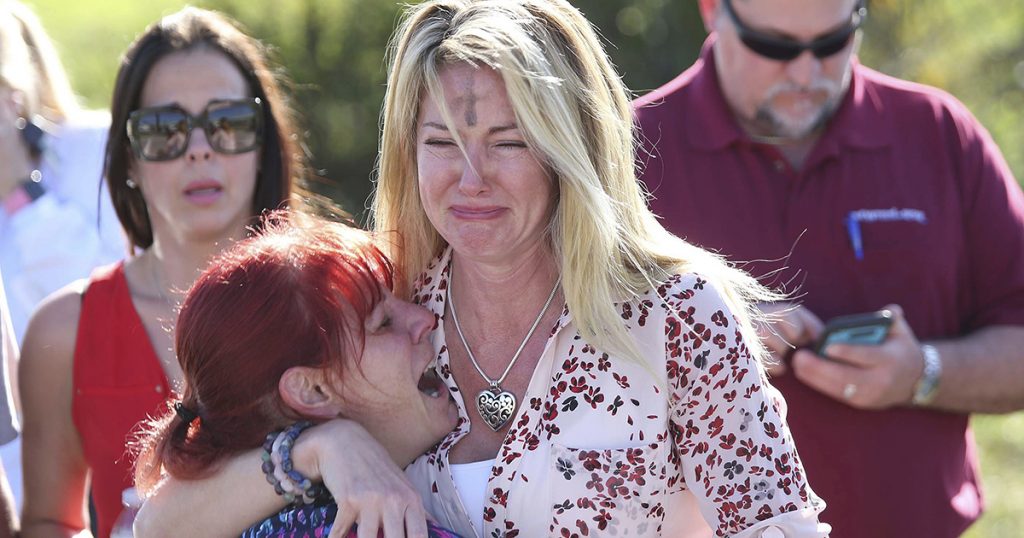 CHARLOTTE, N.C., Feb. 15, 2018 – The Billy Graham Rapid Response Team has deployed crisis-trained chaplains to the South Florida community of Parkland following a mass shooting yesterday at Marjory Stoneman Douglas High School. The attack, which was reportedly carried out by a former student of the school, has claimed the lives of at least 17, and left many others injured.
"Our hearts break for the parents who sent their children to school, and are now with them in the hospital, or living a parent's worst nightmare," said Jack Munday, international director of the Billy Graham Rapid Response Team. "So many lives have been forever changed by this evil act. As we pray for the students, faculty and families, we know God can bring hope and comfort, in Jesus Christ, in the darkest hours."
Franklin Graham, president and CEO of the Billy Graham Evangelistic Association, shared, "Pray for the students, staff, and families affected by the shooting at a Parkland, Florida, high school. Also lift up law enforcement and first responders in your prayers."
Chaplains arrived on-site Wednesday night, hours after news broke of the attack. Additional chaplains are arriving today, Feb. 15, with more on stand-by to deploy as needed.
The effort in Parkland is the fifth deployment of the year for the crisis-trained chaplains. Every one of the deployments in 2018 has been gun-related. The team responded to Benton, Ky., in January after a shooter killed two students and injured 18 more in a school shooting.
Chaplains are currently in Westerville, Ohio, after two police officers were ambushed there last weekend. They've also ministered Richardson, Texas, and York, S.C., after law enforcement officers were killed in those communities.
For more information on the ministry, including videos, photos, news articles and an interactive map of former and current deployments, visitwww.billygraham.org/rrt. Updates can also be found atwww.facebook.com/RRTChaplains.
About the Billy Graham Rapid Response Team:
The Billy Graham Rapid Response Team was developed by Franklin Graham and the Billy Graham Evangelistic Association following the attacks of Sept. 11, 2001. It has since grown into an international network of chaplains in the U.S., U.K., Canada and Australia who are specifically trained to deal with crisis situations. They have deployed to more than 280 disaster sites, including shootings, floods, hurricanes, wildfires and tornadoes.
FOR IMMEDIATE RELEASE
Erik Ogren
(704) 401-2117
eogren@bgea.org