Download the free iOS or Android Decision Magazine app
Purchase single issues or a yearly subscription for iOS, or single issues for Android. For more information or for support, e-mail decision@bgea.org.
Download for iOS   Download for Android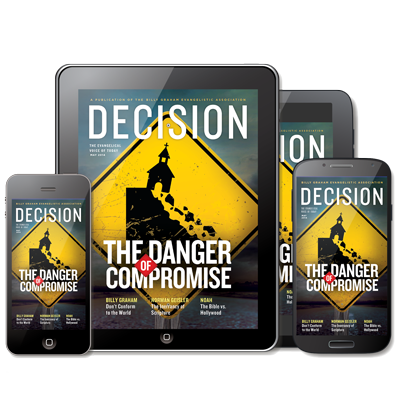 Grow in faith through inspirational messages by Billy Graham.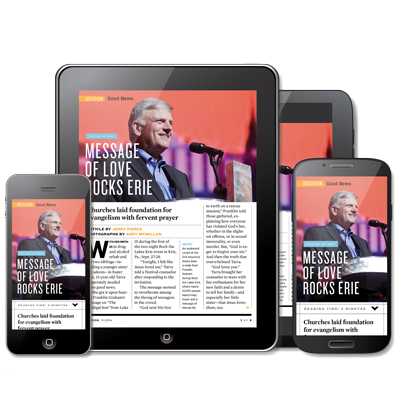 See how people across the U.S. and in other parts of the world are coming to Christ through BGEA ministry initiatives.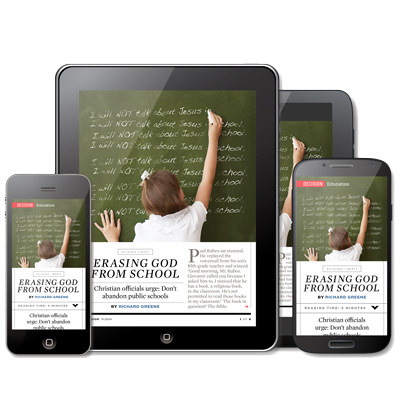 Learn how to stand for Christ in an increasingly hostile world.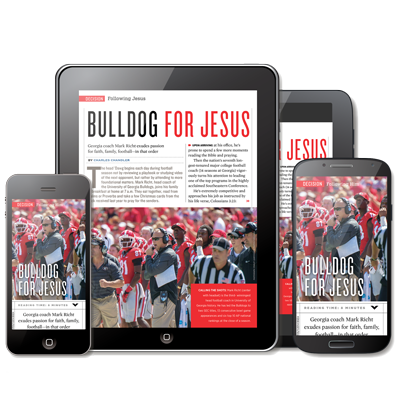 Be challenged and inspired by personal testimonies and biblical teachings.