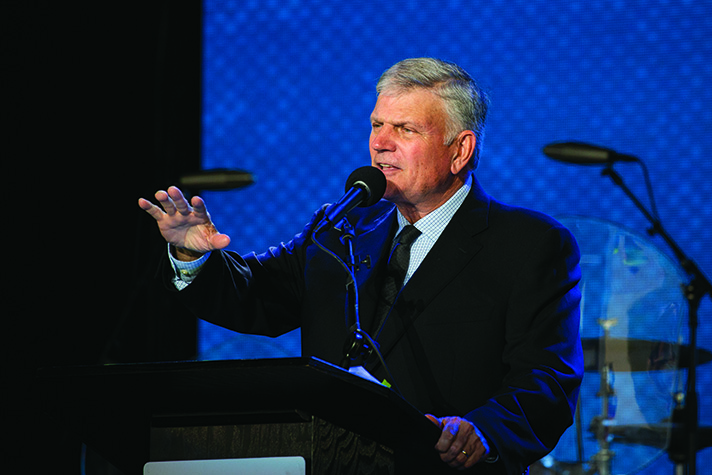 Just a few weeks ago, I had the privilege of attending, along with my daughter, Cissie Graham Lynch, an unprecedented event at the United Nations headquarters in New York City.
President Donald Trump became the first American president ever to convene a meeting at the U.N. to discuss the priority of worldwide religious freedom. Speaking before world leaders gathered at the General Assembly's annual session, President Trump delivered a challenging address: "A Global Call to Protect Religious Freedom."
Joined by Vice President Mike Pence, Secretary of State Mike Pompeo and Ambassador Kelly Craft, the president declared: "No right is more fundamental to a peaceful, prosperous and virtuous society than the right to follow one's religious convictions. 
"Regrettably, the religious freedom enjoyed by American citizens is rare in the world. Approximately 80% of the world's population live in countries where religious liberty is threatened, restricted or even banned. … People of faith are being jailed, sanctioned, tortured and even murdered, often at the hands of their own government."
I greatly appreciated the president's boldness in leading the way to protect religious freedom. He made it crystal clear to the nations gathered that everyone has a fundamental right to the free exercise of their faith, without harassment or persecution.
Read more at DecisionMagazine.com