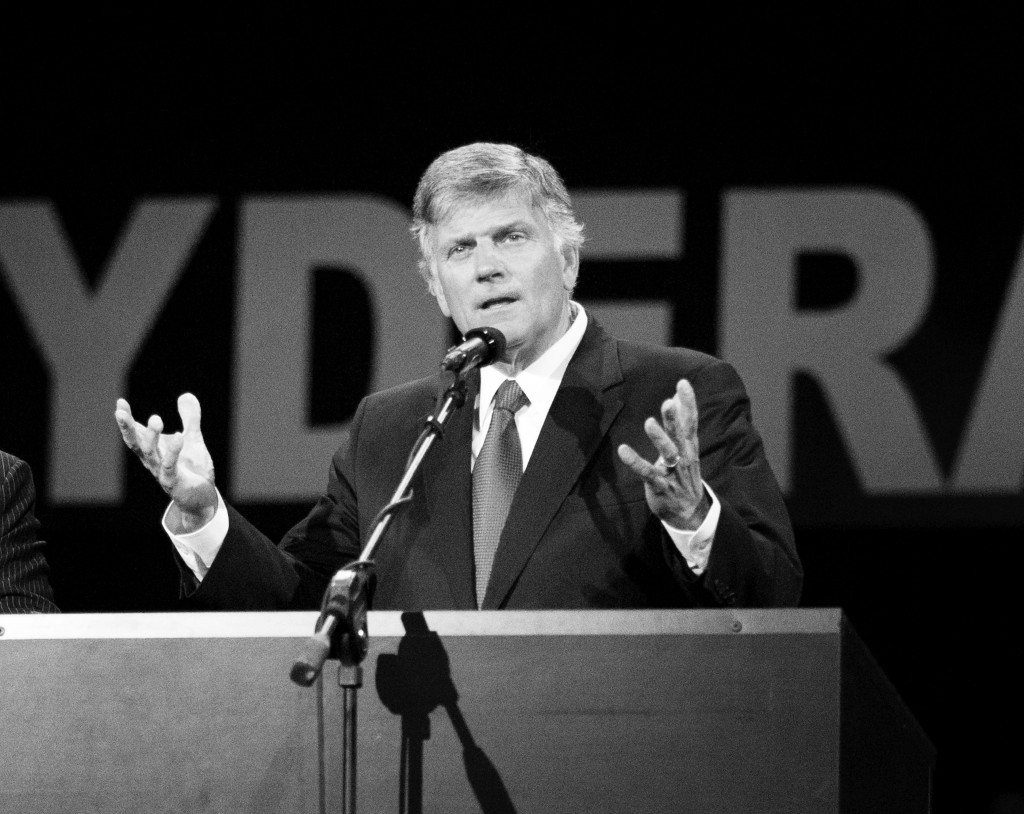 The presidential election season seems to start earlier every year.
In 2012, the Iowa  caucuses will be held on the third day of the new year. Super Tuesday is barely one month after the Super Bowl. Although November 2012 is a long way off, we have already been inundated with political debates, commentary and scandal.
As Christians, however, we are citizens of two worlds. The Apostle Paul, a Roman citizen, warned the church in Philippi about exclusively earthly expectations: "But our citizenship is in heaven. And we eagerly await a Savior from there, the Lord Jesus Christ, who, by the power that enables him to bring everything under his control, will transform our lowly bodies so that they will be like his glorious body" (Philippians 3:20-21).
Every American adult has a responsibility to vote, and to vote wisely. Christians have the additional responsibility to pray for our elected leaders and candidates.  Paul wrote to Timothy, "I urge, then, first of all, that petitions, prayers, intercession and thanksgiving be made for all people—for kings and all those in authority, that we may live peaceful and quiet lives in all godliness and holiness. This is good, and pleases God our Savior, who wants all people to be saved and to come to a knowledge of the truth" (1 Timothy 2:1-4).
Notice the purpose of Paul's instructions. We are not just to pray for political stability so that we enjoy peace, quiet and prosperity. We should ask God for a political landscape that fosters an environment favorable for an evangelical harvest.
Ultimately, our citizenship in Heaven is all that counts for eternity. You can be born a citizen of the United States, but you must be born again to become a citizen of Heaven.
I've preached around the world, including many places that don't enjoy the freedom of religion that Americans take for granted.  In India, for example, it's very difficult to get a visa for evangelism. Protestors tried to halt the Festival we held in November in Hyderabad. Yet prayers prevailed, God intervened, and nearly 300,000 people heard the Gospel. Thousands of them became citizens of Heaven, repenting of their sins and giving their hearts to our Lord and Savior, Jesus Christ.
At the Billy Graham Evangelistic Association, we work strategically to take the Gospel to places like Japan, Ghana and Hungary—three dramatically different nations where I will be preaching in the months ahead. Please pray that God will open doors, prepare hearts and bring in a great harvest of souls.
As we enter this election year, let's not forget the most important decision anyone can make—choosing Christ.
It's our responsibility—as citizens of Heaven and ambassadors for Christ—to make Him known to those who will spend eternity in hell without Him.
©2011 BGEA
All Scripture taken from the Holy Bible, New International Version.